CNI:INCandid Conversation / Management
With uncertainty, the prudent move where it concerns crew and cruising is to wait for clearer information…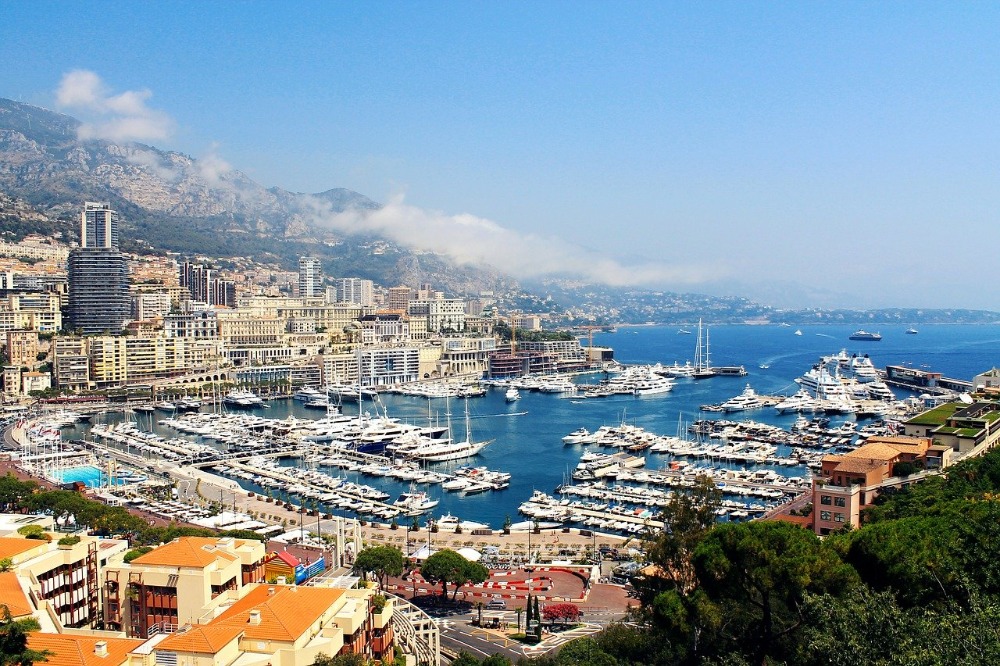 With so much uncertainty surrounding the upcoming summer season where it concerns crew employment, repatriation, returning to vessels and the ability to actually cruise, during a webinar, chaired by The Superyacht Group's Martin Redmayne, Camper & Nicholsons International provided their advice for owners, captains and crew.
"As you can imagine, the yacht management division at Camper & Nicholsons is extremely busy. Not only are we dealing the everyday yachting activities, but crew, captains and owners are all continuously asking us for advice," starts Marianne Danissen, head of yacht management at Camper & Nicholsons International. "Our challenge is to make sure that we are able to answer everybody's questions in relation to this crisis, which has never happened before. However, broadly speaking, the advice that we are passing on to our captains and owners is to delay making any decisions, especially where it concerns crew employment, until we have a clearer picture of where the crisis is going."
Danissen's key message is that if owners wish to use their superyachts this summer, whether that be chartering the vessel or using the vessel privately, it would be wise to delay making decisions on letting crew go and reducing salaries until the viability of the summer season becomes clearer. When the lockdown restrictions begin to lessen and setting out to sea becomes an option, owners who have a reduced crew may find that it is incredibly difficult to hire more crew due to travel restrictions and, therefore, may be unable to use their superyacht.
"...we have had to go with the flow and try and find solutions to fit the requirements of the owners, captains and crews."
"We always manage our boats in a unique way," continues Danissen. "Each boat, owner, captain and crew is unique and they all run a different programme with differing visions. Some vessels are private, others are commercial, some were in transit when the crisis struck, others are in the Caribbean and others are in various shipyards around the world. There are a lot of different yachts and scenarios. Throughout all these scenarios we have strived to provide the best advice possible. In terms of crewing, we have had to operate on a case by case basis because of the variety of crew nationalities and various requirements for repatriation. However, in light of the flights stopping, we have had to go with the flow and try and find solutions to fit the requirements of the owners, captains and crews."
Underpinning Danissen's advice to retain crew employment until the situation becomes clearer is the belief that there will be a summer yachting season to a certain extent. That being said, Danissen is clear in her view that the season will not be representative of season's in years gone by. Social distancing measures will still be in place and there be an additional onus of hygiene, as well as there being a need for superyachts to perhaps change the way that they would typically be used. In other words, there will be a greater reliance on onboard entertainment and secluded cruising areas, as opposed to the Mediterranean marina lifestyle that many owners and guests are accustomed to.
"We are going to live different lives after the lockdown has been lifted..."
"We are going to live different lives after the lockdown has been lifted," explains Danissen. "Social distancing will be very important, as will special equipment, it will become part of our lives. That being said, we will need to learn to live and socialise again, because we can't stay at home forever. I have a strong belief that there is a lot of owners who want to come and visit their boats in the summer. What is particularly reassuring is that I have been in contact with the private jet industry, who are already flying clients from one country to another. This is extremely positive as it means that, at least, owners and guests will be able to get to the yachts."
Matthias Bosse, captain of Lady Moura comments: "Planning is very difficult these days. We are reacting rather than planning, talking with local authorities, and we are learning new information every day. My role as the captain is to be pragmatic. Typically, I identify risks and, where possible, remove them. The most important thing at the moment is to keep the crew safe and healthy. In this regard we actually entered lockdown in early March before it was imposed. Lady Moura is 30 years old and requires constant maintenance, so the crew are keeping her in good shape. They work everyday on board so, in that sense, nothing has changed. Of course, they can't go ashore, but where would they want to go? In a way, seafarers are better prepared for this kind of scenario. We see lockdown like a long sea passage. We are going to have the boat ready at all times. When we receive the call, we will be ready, stocked and prepared to go in the hour."
Danissen explains that, in this vein, getting crew back to vessels in order for them to be ready to go is going to be a major headache. It is for that reason that keeping crew employed is so key for owners that wish to use their vessels. It is believed that, by the height of the summer season, there will at least be some limited flights going within Europe. However, where Australians, South Africans and New Zealanders have been repatriated or are on leave, it is almost a given that they will be unable to return to the yachts. Additional crew will need to be sourced locally, relatively speaking. This is all, however, dependant on how the crisis evolves. In the event of a second wave of COVID-19, plans for cruising will once again have to be revaluated.
"Some people are saying that the summer season has been cancelled, I don't agree with that."
"Some people are saying that the summer season has been cancelled," comments Martin Redmayne, chairman of The Superyacht Group. "I don't agree with that. Greece, Turkey, Croatia, the Italian coast line, Ibiza, Palma and so many other destinations are reliant on tourism. We have to be positive and assume that the various authorities will do everything in their power to get the market moving again. Fortunately, superyachts can be decontaminated, hygienic and safe platforms for UHNWIs to holiday. But we have to manage owner expectations, it may be new faces, new places and a new way of yachting."
"I am not offering any testing solutions to our fleet until we know that they are reliable..."
As a final note, Danissen touches on the issues around testing on board superyachts. "For the meantime we are relying on doctors and medical advice," she says. "There are a number of fraudulent and ineffective test kits being promoted and so captains and crew need to be extremely careful what they choose. Before advising anyone to buy these kits, we will rely on the advice of medical professionals. I am not offering any testing solutions to our fleet until we know that they are reliable and how to use them. As of 11 May, nurses will be able to visit superyachts and do some testing on board. However, this needs to be handled with care, people shouldn't jump into panic testing because of how precious the resources are."
As with so many things in the yachting world, there is no on-size-fits-all solution. However, the overarching advice from Camper & Nicholsons International is to withhold making rash decisions on crewing and the summer season until more information presents itself. Without an active crew, superyachts will not be able to cruise. Fortunately, Danissen explains that, of the Camper's fleet, only around 10 per cent of owners and captains have exercised their options where it comes letting crew go or reducing salaries, which bodes well for the coming season and the health of the market. However, the correct course of action for a given superyacht will vary depending on that vessel's individual circumstances. Each vessel must ensure that it is receiving the best advice possible.
Profile links
CAMPER & NICHOLSONS INTERNATIONAL
---
Click here to become part of The Superyacht Group community, and join us in our mission to make this industry accessible to all, and prosperous for the long-term. We are offering access to the superyacht industry's most comprehensive and longstanding archive of business-critical information, as well as a comprehensive, real-time superyacht fleet database, for just £10 per month, because we are One Industry with One Mission. Sign up here.