Are two captains better than one?
When should superyacht owners consider having rotational captains and how is it best implemented?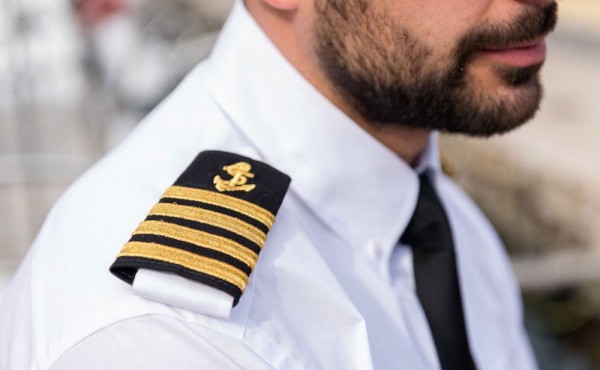 Rotational positions have filtered into the superyacht industry due to a number of factors. Firstly, larger yachts require crew with the necessary big-boat qualifications and this has seen the need to enlist ex-merchant professionals. Rotation in the merchant navy is commonplace and so the superyacht industry has had to match its packages to entice captains and crew. In addition, with yachts going further afield and having non-stop schedules, it's sometimes necessary to rotate senior crew to keep the boat running.
But the idea of rotating captains is not always welcome. While owners might be happy to have rotational engineers, they may think differently about captains because of the unique owner-captain relationship. Captains are usually seen as the owner's one point of contact on the boat and having two may complicate this. Therefore, if an owner is considering the possibility of rotational captains, or if a captain has requested rotation, there are pros and cons that need to be evaluated.
One captain of a 50m-plus sailing yacht on a full rotational programme firmly believes that it can work on any yacht. "The argument about owners wishing to see the same faces is a moot one because they still do – it's just two faces per rank instead of one," he says. "If this is really an issue, however, it's also possible for one of the captains, for example, to always be on board during the owner's trips and then the rest of the year is carved up equally, with the other captain perhaps doing more deliveries, shipyard periods and charters. It's important to be flexible."
This captain also believes rotation can be beneficial in stopping some captains from 'building empires' as all- powerful individuals – keeping all the knowledge they acquire and using it for personal gain. "This way there is always a checks-and-balances system going on, which is incidental but very desirable for an owner," he adds. "If they work well together, the rotation team can make sure that nothing is missed. You also often find that each individual will have his or her own specialties – for example refits, logistics, safety or accounting – and that is a bonus for the yacht owner. Two minds are better than one."
Peter Wilson, co-founder of Marine Construction Management (MCM), agrees that there can be real benefits to having two captains. "On the face of it, a rotational captain arrangement seems like a great idea," he says. "The rotational agreement helps prevent burn-out, provides the means for captains to recharge their batteries and have a personal or family life and provides the owner with redundancy. The predictable nature of the position also tends to promote longevity and scheduling the captain's leave is no longer a problem."
However, for an owner wanting more mature and experienced command of his marine investment, Wilson cautions that a rotational captain arrangement comes with pitfalls aside from the obvious drawbacks of increased salary, benefits and travel costs. "The driving force behind a vessel's programme comes not just from the owner, but also from the dynamic and personality of its captain," adds Wilson. "While the transition from one captain to another can be seamless, if there is a variation in skill set, modus operandi or personality, it can have an obvious and dramatic effect on the crew and their performance contribution."
Where an owner might prefer or insist that a particular captain be present during their time on board, this can lead to scheduling challenges that may affect the earning potential of the other captain...
Where an owner might prefer or insist that a particular captain be present during their time on board, this can lead to scheduling challenges that may affect the earning potential of the other captain; while, the primary captain's position may be easy to fill, it may be more difficult to recruit for the secondary role. Therefore, while rotational captains' positions can be helpful for the owner, the programme and the captains, there should be a clear plan.
"We have found it beneficial to have a conversation with the owner and the senior captain to make sure everyone is on the same page for the structure of the rotational plan," advises Wilson. "Some of the topics that should be covered include how long each rotation is, the salary on and off rotation, whether the off-rotation captain can take outside work, the expectation of holiday rotations and whether the owner is happy with either captain or just one particular captain on board for their trips."
When these decisions have been made, a clear rotational plan can be put in place and the search can begin for the second captain for the rotation. As mentioned above, this can be the most challenging part of the process; it's important to find a captain whose personality and skill set are close to – and fit well with – that of the senior captain. "One approach to having the right fit is to consider having the first officer act as the relief captain until such time that both parties are confident that the fit is right," says Wilson. "By using the first officer, you are engaging an existing crewmember who already has the relationship with the captain and owner, and understands the operations. This, of course, only works if the first officer has the necessary qualifications, but promoting from within sets a good example for all the crew looking to move up."
Of course, rotation is not always the ideal scenario for either captain or owner and sometimes a middle ground has to be established for it to work well – particularly when it comes to pay. Both sides need to compromise, with the owner paying slightly more than he would for one captain and the two captains each earning slightly less than they would if they were the sole captain. However, the owner benefits from longevity, a more reliable yacht and a happier and more motivated senior crew.
"The real cost is very difficult to calculate and needs to factor in so many different aspects, such as very little turnover, less fatigue and fewer expensive mistakes," says the sailing-yacht captain. "It's about having more minds on the job to keep all the balls in the air. I would venture that the real cost is substantially less than the apparent cost of two persons per rank."
The rotational arrangement on board this captain's sailing yacht also creates an aspirational atmosphere in the lower ranks. "Our junior crew get normal amounts of leave – around two months a year after the first year – and they always comment that they look forward to the changeovers as they are like a new blast of energy," the captain adds. "There is no resentment and, in any case, at those early stages junior crew need the experience and sea time. Instead, they look forward to the idea that by the time they are married with a family, they should be higher up the ladder and on rotation."
A rotational captain arrangement is certainly not for every yacht; many are not busy enough to necessitate it. An owner might prefer to deal with just one captain or, indeed, the captain might be opposed to sharing authority with someone else. However, the concept is certainly becoming more common in yachting, not just in the captain ranks. As long as a rotational arrangement is managed properly, with thorough communication, continuity and professionalism, there is no reason why it cannot benefit both owner and crew.
Read how M/Y Axioma implements its successful rotational captain arrangement here.
---
Click here to become part of The Superyacht Group community, and join us in our mission to make this industry accessible to all, and prosperous for the long-term. We are offering access to the superyacht industry's most comprehensive and longstanding archive of business-critical information, as well as a comprehensive, real-time superyacht fleet database, for just £10 per month, because we are One Industry with One Mission. Sign up here.
Related news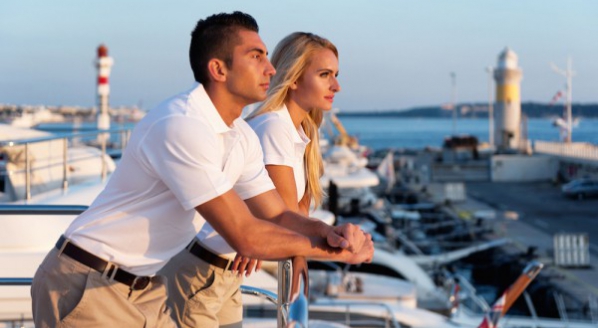 Crew were surveyed about welfare issues, identifying key areas where the industry could improve crew well-being
Crew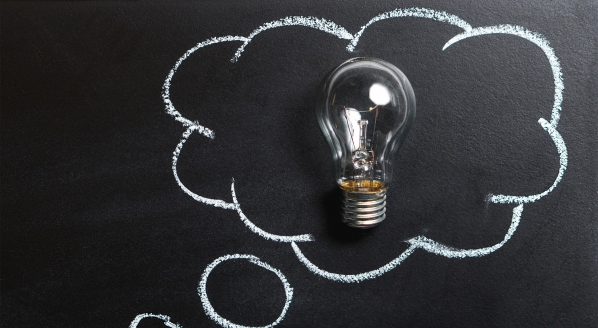 As an industry, are we doing enough to draw in the next generation of superyacht owners?
Owner