Lateral Naval Architects' DNA question
Peter Ingram of Lateral Naval Architects shares some key considerations to make when approaching a refit project…
"It is not the strongest of the species that survive, nor the most intelligent, but the ones most responsive to change." – Charles Darwin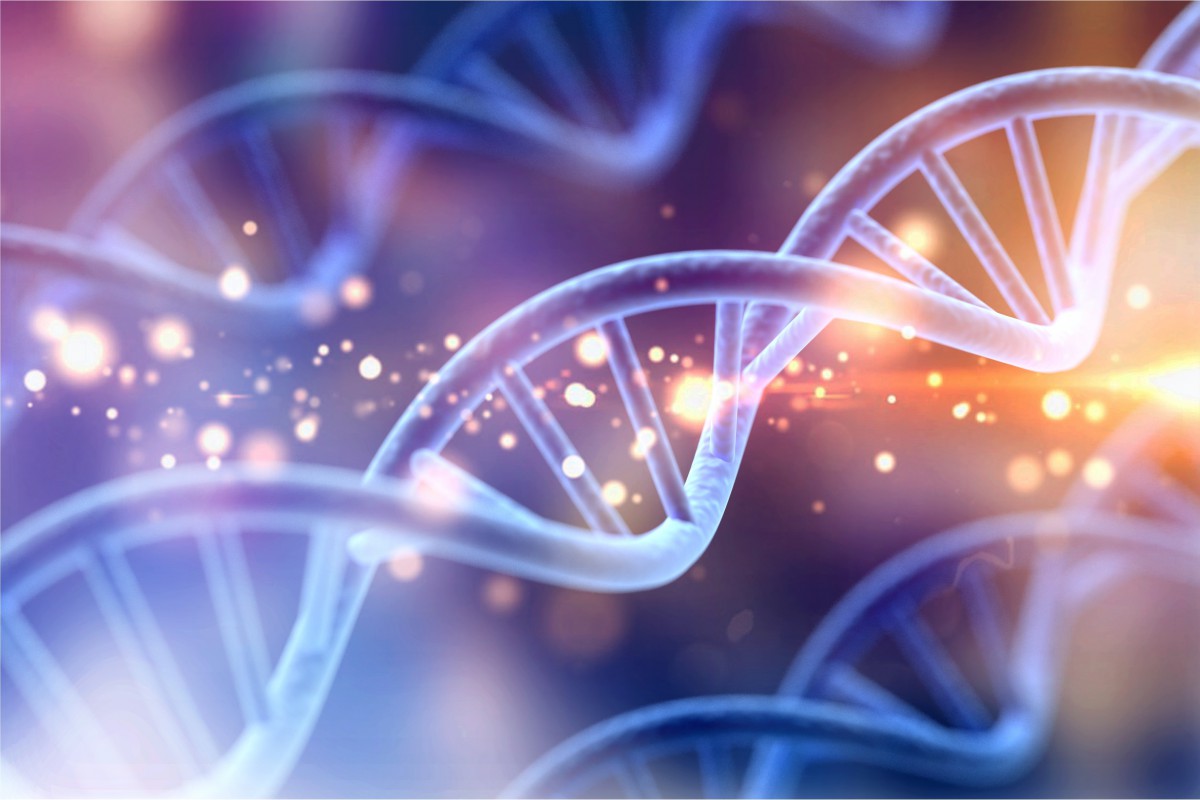 (DNA image from shutterstock)
DNA doesn't define what you look like; it's what you are made of. A yacht is built piece-by-piece, like you and me, created around a core design. Understanding the original DNA of a yacht; its structure, its stability, its systems, is an ingredient that not all yards have at hand.

For instance, let's imagine a beautiful yacht; a vessel well-built and well-maintained, with hull, machinery and systems of proven reliability and with an owner and crew that know her intimately.

Since launch, she has proven to be fully capable at doing what she was designed to do, repeatedly and to excellent effect. However, as the years roll by, she might start to show her age in some areas. She might have been built at a time when efficiency, emissions and public disapproval were of secondary concerns to speed and style. In today's era of environmental enlightenment, we all understand that the thirsty systems of the past have become more noticeable.

So, to keep a vessel up-to-date and in respectable condition for her designed lifespan, refits are often on the cards. To make headway, the genteel discussions with owners and feedback from guests, charter brokers, management teams, etc. will need to be mused over with care. An outline concept for future improvements can then be sketched out.

Crystallising those initial thoughts into a firm plan is the first start for the refit process. This article shares some insight on how to make those initial sketches into something that can become the contract documentation in due course.

Prior to any liaison with shipyards, a clear definition of the scope of work is required. It all starts with a thorough understanding the owner's intentions and the key reasoning for the refit project. A well-written specification for the potential work must be presented to the shipyards invited to tender, so that relevant and comparable bids can be reviewed. And the specification has to include design drawings for changes to the arrangement and structure of the vessel; with scantlings, weights and structural calculation estimates. The right depth of detail is fundamental to the process.

Engaging support at this stage, to explore the feasibility of options and associated risks, can greatly ease the refit process. Once the selected shipyard is engaged in contract, it is naturally going to be more expensive to make changes and adjustments to the specification.
A report outlining the operational envelop and considering the alternatives is termed a "Feasibility Study". This feasibility stage helps open channels for technical discussions, to find the most efficient solutions and compromises required to meet the engineering challenges.

From the basic information in the ship's library, her potential can be assessed. Even if the idea of a refit has not been tabled yet, considering the "refitability" of a vessel can be a positive move for a forward-looking captain. A feasibility study by an independent specialist, investigating the realistic options for gross tonnage, length, capability, range, etc., can always be a useful card to keep in hand. For instance, stern extensions by up to 10% LOA could be practical, creating a large beach-club area that would revolutionise an older vessel.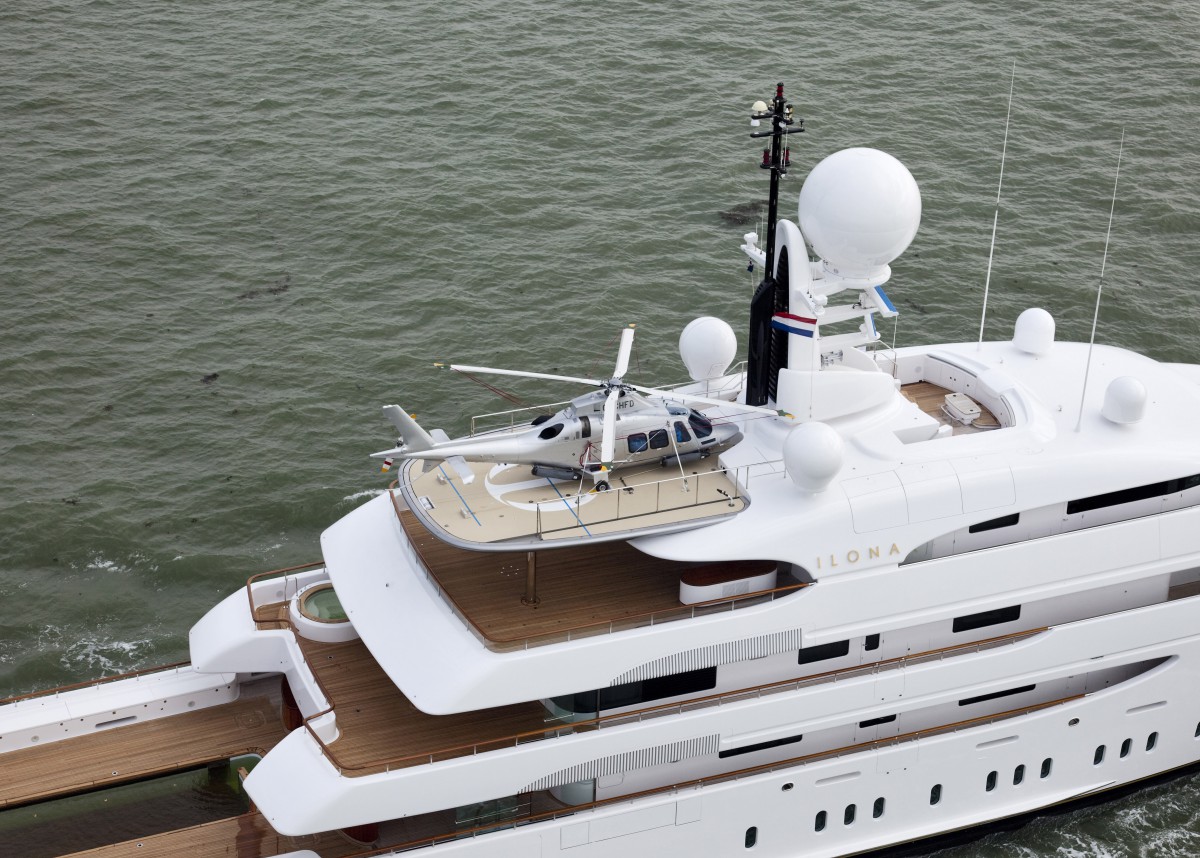 Concurrently with the feasibility stage, the key elements to consider for an optimised refit programme for Owners, Advisors, Captains and Designers are listed below:

1. The Outlook – Where will the vessel be in five years' time? In a remote anchorage of a new cruising ground, in a stunning setting off one of the world's most beautiful coasts, or looking for a new owner somewhere on-the-shelf? Having a refit card up your sleeve can be a useful alternative.

2. The Timetable – Yachts demand top-quality service within tight timescales and budget. The most reputable yards are in discussions with potential refit clients years in advance, so it is essential to get the outline requirements drawn up at an early stage. Starting discussions early allows for a professional approach to be adopted by all parties involved. This might be earlier than convenient but expect to need well over a year's forewarning to secure a slot in a reputable shipyard for a major large yacht refit, so you should be looking two years ahead. The pre-planning required before approaching the shipyards for a quote is not to be underestimated.

3. The Risks – After a major refit, are you still confident getting into that tight anchorage in a stiff breeze, even with the new tenders and toys on the foredeck and the re-arranged sun-awnings aft? Is there a chance of fishtailing at anchor? A naval architect's report can advise on the potential risks that might not have been considered in the initial round of discussions.

4. The Yard – Choosing the yard is a matter of research. Due diligence is necessary in selecting a bid; aside from reviewing the facilities and available slots, it's vital to make an objective assessment of the costs versus the added-value for specific tasks, which are not open to wide-ranging caveats. Many shipyards are increasing their capacity and facilities for refit, so your previous knowledge and experience may not be up-to-date. Nowadays refit is becoming a well-established business in the newbuilding yards too.

5. The Process – As the refit project commences, the first thing for the captain and owner's team to understand are the critical paths to completion. To launch a vessel on-time and on-budget is a joint effort. It is to everyone's benefit to keep the programme on track. Once the timely flow of information is established with good communication and trust, the yacht's team should feel confident to settle back and let the professionals do their work. In this context, change orders during the refit must be considered carefully and practical solutions adopted, or better still avoided by good initial planning. Regular visits and surveys during the work are beneficial but are not the opportunity to change things.

6. The DNA – It is important to really understand the yacht and the core design. Elements of the original characteristics of the vessel must be adhered to, especially with respect to Class & Flag rules. Exploring options intelligently, within the envelop available, will help to get the best result. Do not feel constrained by the easy solutions but seek advice and understanding along the way.

Superyachts are creations driven by the passion, and the potential for investment that can produce superbly innovative solutions: these can plumb the uncharted waters of the clean and green future. Refitting an existing vessel that was designed for 20+ knots with a new power plant with hybrid electric drive might lead the environmental way, and re-styling small elements of dated exterior lines can create a completely new look. Renovating and modernising an older hull is an increasing trend that can be a highly beneficial alternative to building anew. Comparatively, very few yachts are decommissioned and scrapped.
Large refit projects are undoubtedly a challenge, perhaps even more challenging for the project team than new builds in some cases. Some allowance for the 'Rumsfeld items' must be anticipated and accommodated: the known knowns are on the worklist, the known unknowns should also be on the worklist with provisional estimates agreed and worst-case scenarios allowed for, but some strategy between the owner's team and the shipyard should exist for addressing the unknown unknowns.

A successful refit project requires a structured approach, focusing on the core design as well as the owner's goals. Achieving the necessary regulatory compliance at the end of the project is essential. For this reason, sourcing good partners is key to a well-managed outcome. It is logical that a vessel will evolve over time; that is part of its DNA too.
Profile links
---
Click here to become part of The Superyacht Group community, and join us in our mission to make this industry accessible to all, and prosperous for the long-term. We are offering access to the superyacht industry's most comprehensive and longstanding archive of business-critical information, as well as a comprehensive, real-time superyacht fleet database, for just £10 per month, because we are One Industry with One Mission. Sign up here.