You and your yachtmaster
Should the RYA Yachtmaster Offshore CoC be viewed as an entry-level qualification?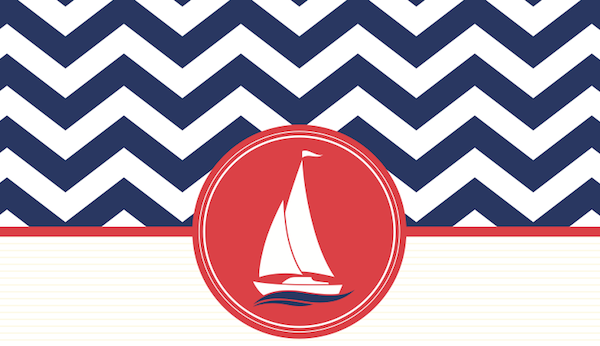 In order to be eligible to take the RYA Yachtmaster Offshore exam, candidates must have previously accrued a sea time of no less than 50 days and 2,500 nautical miles, including at least five passages of over 60 miles (and acting as skipper for at least two of these passages). To obtain a Yachtmaster Offshore CoC to work on board a commercial vessel subject to the Maritime and Coastguard Agency's (MCA's) codes of practice, it is possible to get the qualification commercially endorsed. But with an increasing number of superyacht crew taking the Yachtmaster exam, the RYA has become aware of common issues with candidates from the superyacht sector.
"Captains are becoming dismissive of the qualification and are not advising their crew to prepare for their studies," explains Linda Revill, principal of Aigua Sea School. "Yachtmaster has sadly become an entry-level qualification in order to gain a position on deck and this is not what the scheme is about. Ultimately, the Yachtmaster CoC is the title for a master of a yacht up to 200gt, which is a huge responsibility and level of command. We often get candidates who walk into our school and when we discuss the prerequisites of experience with them, it is clear they don't have it.
The lack of suitable experience is one troubling factor the RYA has highlighted in its observations of superyacht candidates, and the Association feels there is insufficient understanding about what the ticket actually is and that experience is fundamental. "Many crew are being put on the Yachtmaster exam having absolutely no relevant command experience whatsoever," explains Richard Falk, chief examiner at the RYA. "They have driven a tender and have been on lookout on the bridge, but they have never actually had any command experience. It is not appropriate that deckhands who have polished their way across the Atlantic use that sea time towards their Yachtmaster. We are seeing a constant weakness in underpinning navigation and seamanship skills and this stems from the natural aspiration to want to do the next ticket to get more responsibility."
"Many crew are being put on the Yachtmaster exam having absolutely no relevant command experience whatsoever..."
Captain Massimo Marras of Vulcan 46 agrees that crewmembers incorrectly view the ticket as a way to progress rather than confirmation of a level of competence. "Among young crewmembers with poor or no experience, almost all are dreaming of taking their Yachtmaster in order to quickly climb the ladder, without considering the need for having some good experience first," he comments. "This is probably the result of [misinformation] from marketing the Yachtmaster as a course and the fact that in the pleasure yacht sector chaos still surrounds licensing."
The RYA Cruising Scheme begins with the Day Skipper qualification, which leads into the Yachtmaster Coastal or Offshore, and then on to the Yachtmaster Ocean, but none are compulsory. This is where Anna Percival-Harris, managing director of JPMA/Hoylake Sailing School, believes inadequacies can arise. "Day Skipper is not officially a prerequisite for Yachtmaster Offshore, so a lot of deckhands will go straight for the Yachtmaster Offshore," she explains. "We regularly see students who have a basic knowledge of chart work from doing the odd watch with the first mate and little else. A lot of yacht candidates will count time on the bridge of the yacht towards their seatime, which is the reason for their poor boat-handling skills. Coming to the practical exam fully armed with the appropriate mileage under their belt is the only way to do it; arriving expecting to be taught how to drive a boat is definitely a mistake."
An inexperienced crewmember is unlikely to pass the Yachtmaster exam, but candidates can slip through the net and this is an even bigger worry for the industry. "It does not help a person to take a course they are not ready for," adds Amy Beavers, managing director of Maritime Professional Training. "They will either not be successful or they may pass the course and then be given more responsibility than they are ready for on the boat, which becomes a safety issue and could result in a bad reputation and losing their job. It is so much more beneficial to take classes that are designed for their experience and career goals and work their way up."
If training providers are not pushing inexperienced crew towards the Yachtmaster qualification, where does the pressure come from? "Many candidates looking for deckhand positions are recommended to obtain their Yachtmaster by colleagues or crew agencies seeking experienced crew," Beavers explains. "Those lesser-qualified deckhands hope that by taking the exam they may have more employment opportunities, not realising that the reason those agencies want crew with a Yachtmaster is to avoid the lesser-experienced people in the first place." As a result, a vicious circle ensues which only escalates into a greater issue – not being able to identify a crewmember's true capabilities based on their tickets.
"There is a certain presumption within this part of the industry that Yachtmaster is a course..."
Herein lies another pertinent issue with superyacht Yachtmaster candidates as identified by the RYA. "There is a certain presumption within this part of the industry that Yachtmaster is a course," Falk says. "Yachtmaster is a CoC – an exam you sit after you have achieved a certain level and combination of experience and theory knowledge; but there is a growing perception in the superyacht world that people can go off to do a course, which is usually a week of theory and a week on the boat, and come back with a qualification. There are training providers that promote it in this way and we work hard to correct that."
The training one must undertake prior to the Yachtmaster qualification provides students with a sound understanding of navigation at sea, considering all variables such as tides and weather, plus expertise in boat-handling and safety, resulting in a better overall picture of the world they work in and the vessel they work on. However, some believe this particular ticket is, essentially, no longer relevant to the superyacht industry.
"It is being used for a purpose outside of its original intent, and therein lies an inherent problem," asserts Beavers. "Our industry is changing. When I started nearly 30 years ago, most captains started out on small yachts and worked their way up, increasing their boat-handling and navigation skills along the way; it made perfect sense for those individuals to obtain a Yachtmaster CoC. However, with yachts now growing to very large vessels, many people are starting out as deckhands on very large boats. When they wish to advance in their career they are instructed to obtain a MCA Officer of the Watch [OOW] certificate as they have years of seatime as a deckhand and are suited for advancement. For many, the first step in obtaining their OOW is to get their Yachtmaster, which requires time as captain, but they have never been a captain."
"The Yachtmaster qualification is essentially a leisure qualification – an awkward fit in the superyacht industry," agrees Colin Schwegman, principal and chief instructor at Professional Yachtmaster Training. "The general standard of superyacht candidates is abysmal; however, this is not the fault of the candidates. The Yachtmaster is being abused by the industry at large: captains, owners, management companies, crew agents and insurance companies. To expect an entry-level deckhand to hold a command certificate is little short of ridiculous in my opinion. This is a command qualification, not a deckhand certificate, and in general candidates from superyachts are experienced cleaners who have never been in a position of responsibility. If they have been allowed on the bridge at all it is often only as a lookout, and many never get to drive anything. To require the Yachtmaster as a qualification for entry-level deckhands is to seriously diminish its value as a CoC and this surely has a knock-on effect on the standards of the other MCA yachting qualifications such as OOW and Master."
"The Yachtmaster is being abused by the industry at large: captains, owners, management companies, crew agents and insurance companies..."
For Schwegman, the solution has many facets. "We can make a difference if the Yachtmaster is viewed as a qualification and not just another piece of paper to put down next to the ENG1 and STCW certificates in order to get a junior position," he asserts. Schwegman is also an advocate of on-board mentoring, a training method the RYA is promoting to the industry. "Furthermore, vessels must start to see themselves as part of the training process so that Yachtmaster candidates are given responsibility, under supervision of course, in order to gain a practical grounding in underpinning navigation and seamanship skills. The candidates themselves become involved in their own continuous professional development by actively pursuing knowledge and information from everything and everyone around them all the time."
In addition to this, Schwegman believes a restructuring of the current system could help protect the value of the qualification. "The leisure Yachtmaster is an excellent qualification and to preserve its status I believe it should be separate from the 'commercial' version," he says. "It would help if the qualifying requirement for the commercial Yachtmaster was at least two years' sea time. This is consistent with the other MCA yachting qualifications, which use seatime rather than mileage as a measure of experience. Candidates should also be required to have followed the progression from Day Skipper to Coastal Skipper before being eligible for a 'commercial' Yachtmaster, in order to ensure that the underpinning knowledge has been formally taught."
The message coming from the industry is that the perception of the Yachtmaster qualification, used as a starting point in the industry, is too nonchalant, and as a result standards are diminishing. With many captains, management companies and recruitment agencies unwilling to employ deckhands without the qualification, it is not surprising some crew feel the need to undertake the exam prematurely. The pressure from the industry needs to change and instead a focus on real experience needs to emerge.
---
Click here to become part of The Superyacht Group community, and join us in our mission to make this industry accessible to all, and prosperous for the long-term. We are offering access to the superyacht industry's most comprehensive and longstanding archive of business-critical information, as well as a comprehensive, real-time superyacht fleet database, for just £10 per month, because we are One Industry with One Mission. Sign up here.