Spoilt by choice
Matthew Kenny looks at the training courses available to engineers...…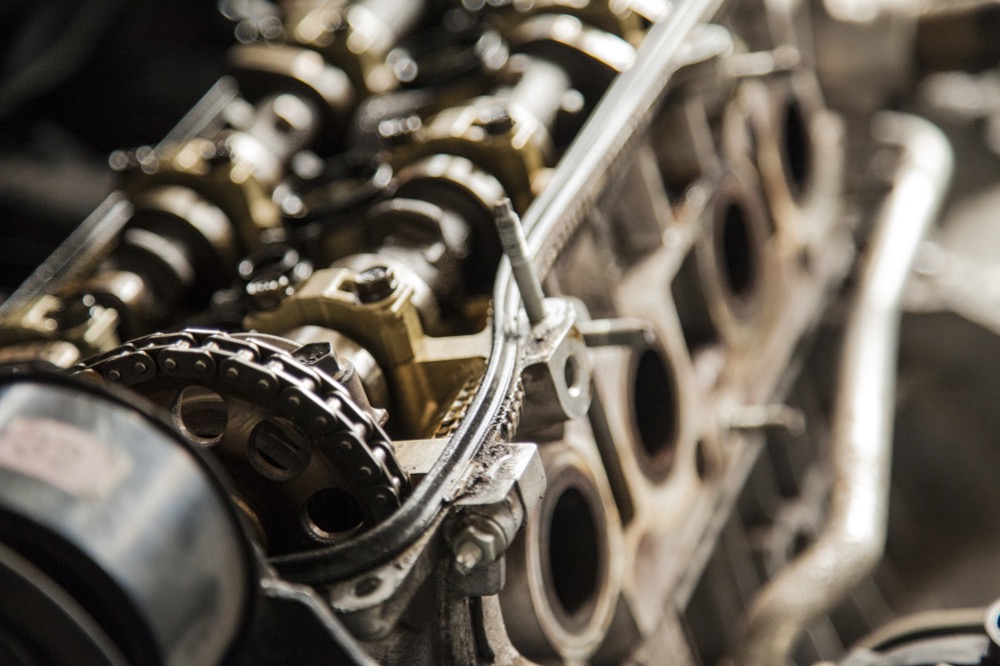 Many yacht engineers have undertaken OEM Engine training courses by necessity or by choice, says Matthew Kenney, former Engineering Recruitment Consultant for wilsonhalligan Yacht Recruitment, but will these certificates make the difference when looking for a job?

With global maritime governance moving to reduce greenhouse gas emissions from seagoing vessels, there is relentless pressure on yacht engine manufacturers to continue delivering performance and reliability, whilst complying with increasingly restrictive emission regulations. The new technologies and engine designs being introduced to achieve this can present superyacht engineers with significant challenges, and in order to bridge the inevitable knowledge and skills gap, manufacturers have long offered training courses to shipboard staff.

Global engine manufacturing giant CAT offers no less than eight variations of their ubiquitous 3500 series Diesel; a common prime mover on 50m+ yachts. Peak power outputs range from 578kW to over 2500 Kw per unit, and are designed to satisfy EU Stage IV, IMO II, IMO III, US EPA Tier III and EPA Tier IV emissions regulations respectively, depending on the application and flag requirements.

Designs and displacements vary from 34.5l V8 configurations to 78l V16 units, mostly twin turbo-charged, but available in either clockwise or counter-clockwise rotating guises, and with pick 'n' mix options for engine management, ancillaries, accessories, and greening systems designed to press efficiency savings and emissions reductions. The 3500 can even be modified to use gaseous fuels instead of diesel if desired.

MTU, Deutz and MAN, to name a few, offer a similarly bewildering array of options, as owners and yacht designers come to expect infinite choice from the industry, and the IMO, flag states and P&I clubs continue to attempt to regulate-out risks to people, property and the environment by demanding innovation.

But what is dreamt up on the easels of these companies' brightest mechanical design engineers, thermal dynamicists, and petrochemists, also has to work in the real world. Their brainchild will be operated, serviced, and repaired as they age and wear, by seafaring engineering crews who, despite doubtless talent, may have cut their teeth on different engine types, from different manufacturers, on different types of vessel.

As a recruiter, I read and digest many CVs from engineers of different ranks, qualifications and backgrounds.I know first-hand how much work superyacht engineers put in to their professional development, and the efforts they make to ensure their skillset stands out from the crowd in what is a very competitive job market. I am regularly asked whether or not an engine manufacturer's course would help set them apart, and essentially, the answer is not straightforward…

Firstly, some commercial yachts may be required by law to ensure engineers hold manufacturer qualifications to augment their CoC, in order to satisfy the safe manning document. A recent example is a 70m motoryacht looking to employ a 2nd Engineer, who could accept a Y3 CoC, but only if it was accompanied by an engine manufacturer's course certificate appropriate to the engine type and power range installed on board – in that case, MTU 4000 M90s.
I know first-hand how much work superyacht engineers put in to their professional development, and the efforts they make to ensure their skillset stands out from the crowd in what is a very competitive job market.
For Red Ensign-coded yachts of less than 3000GT and 9000kW, there are several instances where an engineer is required to have an engine manufacturer's course, and details can be found in MGN 1859. Essentially it is a requirement whenever an engineer is employed on board a yacht using a CoC that only entitles them to work with propulsive power equal to the maximum upper limit of the power bracket for the yacht. With me so far?

In simpler terms, in the example given the yacht was just over 4000kw in total, which puts it in the >3000kw <6000kw bracket for the purposes of STCW. A Y3 CoC certifies the holder is competent up to 6000kw as Second Engineer, which coincides with the upper limit of the bracket class, thus triggering the requirement to complete an Engine Manufacturer's Course. Simple, isn't it?

In this example, it is perhaps easier for the yacht to fill the vacancy with a Y2 candidate who would not require the extra certification, providing the remuneration package they are offering is commensurate with the Y2 grade. It is unlikely that the yacht would consider funding such a course for a probationary candidate, so only Y3 engineers who already hold the appropriate MTU certificate would be considered.

But what about yachts that don't legally require OEM certificates from their crew, such as yachts in excess of 3000GT who require unlimited tickets? I recently conducted some research amongst Chief Engineers and generally the response was that, if a candidate happens to hold an appropriate manufacturer's course, undertaken within a couple of years of the application, this would be a distinct bonus, but a more holistic appraisal of the candidate's wider experience, qualifications and skills would always be the key determinant for selection at sift.

A class 1 Chief Engineer, talking to me from the control room of his 115m-plus new build motoryacht, began by describing some of the special equipment, tools and procedures used on their CAT setup - highlighting the requirement for him to use CAT-approved engineers (rather than his crew) to carry out servicing and repairs during their warranty period.

He told me he would 'bear manufacturer training in mind if looking to recruit senior crew, perhaps 2nd Engineers or Chiefs, but it would not sway [his] opinion for more junior ranks'. He continued, however, 'if there are two equal candidates and one has a CAT background, then it could, of course, make a difference'.

Another class 1 chief aboard a 110m-plus German build told a similar story regarding their MTU application, adding that, 'courses are available, but are very expensive. Crewmembers are reluctant to pay themselves, generally, and often the funds are not available from management.'

My advice to candidates when they ask about pre-emptive manufacturer training is to think about waiting until they find an immediate benefit for gaining type-specific knowledge. The reason for this is obvious. A candidate can attend a CAT course, and find themselves under consideration for a yacht running MTUs, or indeed splash out and do both a CAT 3500 and MTU 4000 course to cover the most common bases (as one candidate did recently), only to be thwarted with a Deutz or MAN prospect. At several-thousand pounds per course, it is a gamble which is unlikely to pay off, and in general terms, building real experience on an array of ship's equipment, using different proprietary systems, and combining time at sea with appropriate training, is far more important to most yachts, and far more likely to result in appealing job offers and a successful career.
---
Click here to become part of The Superyacht Group community, and join us in our mission to make this industry accessible to all, and prosperous for the long-term. We are offering access to the superyacht industry's most comprehensive and longstanding archive of business-critical information, as well as a comprehensive, real-time superyacht fleet database, for just £10 per month, because we are One Industry with One Mission. Sign up here.