Size doesn't fit all … but it should!
We speak candidly with current crew about their experiences of weight-based discrimination within the industry…
Some names have been changed to protect the speakers' identities.
If you are asked to envisage what a superyacht crewmember looks like, there's likely to be a certain 'look'
that immediately appears in your mind's eye. As Beatrice, an experienced yachting masseuse, puts it, "You've got to be blonde, you've got to have blue or green eyes, be Caucasian and you've definitely got to be skinny.
"As one of the minority of black women working in the industry, I have also experienced the racial discrimination which comes with this particular aesthetic. My best friend is thin, with blonde hair, green eyes and is white, and her first boat was Kismet. It took her three months to find her first job, whereas it took me more than a year to find mine."
Amy, a chief stew with 10 years' experience, adds, "It's all related to a set concept of how women should look in this industry. There is an expectation that you look like a supermodel because people think it supposedly looks 'good' with the appearance of the yacht. The industry is much harder on stewardesses than [on] captains and engineers."
Although this may seem a somewhat archaic perspective for any employer in 2023, when speaking to current crew on board vessels in all sectors, it quickly becomes apparent that weight stigma and size-based discrimination remain rife within yachting, and that women bear the brunt of this.
The power of preferences
In an industry where the owner's opinion of how their crew should look is paramount, tales are rife of unfair and discriminatory treatment as a direct consequence of these preferences.
"I've been in the industry for coming up to seven years. I have never been a skinny person and on the second boat I worked, where I was hired as the 3rd stew, the boss's wife wanted to get rid of me because she said I didn't look the part," says Sabrina.
Although the chief stew on board stood up to the owner's wife on behalf of Sabrina, which meant she was able to keep her position on the vessel, the impact of this discriminatory treatment remains to this day.
"Due to my weight insecurities, looking for another position was incredibly stressful as I knew so many boats would think I didn't fit their criteria of being a skinny stew," adds Sabrina. "It still plays such a big part in my anxiety day-to-day as I think even with my great references I would struggle to find a new role."
For Nicky, a 2nd stew on a 52-metre motoryacht, this discriminatory treatment directly resulted in her losing her job. "On my first boat, the captain and the owner's villa stews told me that I need to lose weight because the owner doesn't like girls that have curves, he likes the girls to be really skinny. I was fired from the position. The captain did stand up to the owner on my behalf but, at the end of the day, it was the owner who was making the decisions."
A picture paints a thousand words
Issues around size and appearance can also rear their head when it comes to hiring practices within the industry. Elisa, a chief stew on board a 63m private charter vessel, explains, "A chief stew on board a 117m vessel I worked on didn't offer a girl a temporary position because she was 'too big'. I think she was about a UK size 14 at the time."
Cantleigh, an experienced chief stew, is candid about the prevalence of these kind of practices within yachting. "I've sat with captains who hire, literally, just by photo. They don't even open the profiles or CVs until they've first judged the image. I've also had an owner who only allowed me to hire tiny blonde girls with large breasts. It reduces your hiring process down to such a low level, and you lose valuable potential crewmembers along the way. It's really sad and disappointing but it is still very much part of the industry today."
'Fit' to work?
Whenever this requirement for being a certain size to work in yachting – anecdotally somewhere between a 0 and a UK size 10 for women – is raised, there are some who present the counter-argument that it actually comes down to a question of fitness, and ensuring that crew are able to successfully perform the sometimes quite physically demanding role required of them.
However, as chief stew Amy says, "People of a larger size aren't necessarily unfit, and people who are small sized are not necessarily fit either. It is much more complicated than this." Indeed, it's hard not to leap to the cynical conclusion that these conversations around 'fitness' serve as a vehicle to disguise much more tricky and uncomfortable conversations around 'fatness' and aesthetic considerations.
'We don't stock your size'
Furthermore, the question of a fixed crew uniform can also be an enabler for this kind of discriminatory practice. As 2nd stew Nicky says, "Personally, I have been looked up and down during a face-to-face interview and have been told 'I don't think we have your size in uniform', and I am not even that big."
Amy agrees. "On my first boat, the entire male Italian crew told me that I had a large behind," she says. "This made me very insecure and I was in a size 6 Smallwoods skort at the time. I ended up losing some weight and am a size 0 nowadays. At the time it was hell and it destroyed my confidence. I've come across a few yachts where they would only hire girls with a skort size of 8 or less and a shirt size of L or less. They refused to order larger sizes in."
Size-inclusive uniform
Hearteningly, however, moves are being made within the industry to create more inclusive crew uniform. Deirdre Colgan is a former charter chief stew and founder of the clothing brand Nautilus Yachtwear, based in Palm Beach County in the US.
Using her own experiences as crew as a springboard, Colgan's company sells size-inclusive, comfortable and practical clothing for those on board, countering the idea that the crew must fit into existing uniform rather than the uniform being made to fit them.
"I want to come away from traditional sizing, while still making sure I fit the industry standard. I havebeen that girl crying in the fitting rooms, so I know how much unnecessary power these numbers can have over you," says Colgan.
"At the moment, I will be looking to go up to a size 18 or 20, but I will be doing a poll and ask people, 'How big should I go?', 'Who is in the market and is currently not being served?'. I want to cover as many sizes as possible because no body size is wrong or right, we all just need clothes we can work in comfortably, whatever size we are, and I don't think there is anybody else in the industry doing that."
Under the knife
Unsurprisingly, with so much pressure to fit into this very particular mould for how a crewmember should look, it's common for female crew to spend their wages on cosmetic procedures. Cantleigh says, "Pretty much all of the girls I've worked with have done at least Botox, and I started when I was 28. When you get into the port, it is like, 'Book in for your laser, book in for your nails and Botox, sort yourself out'. Appearance is such a big thing."
A sizeable problem
Although it's difficult to gather exact data to accurately gauge the extent to which size-based discrimination affects crewmembers due to the sensitive nature of the topic, the deluge of responses we received when opening up this conversation serves as a very strong indication.
As for the impact of such discrimination on future recruitment, and what the industry should do to tackle
this issue, we'll leave the final word to Nicky.
"I recently had a conversation with a friend who really wants to join yachting and would fit in perfectly with any crew," says Nicky. "She is hard-working, friendly, absolutely beautiful, but is a bit heavier. She mentioned that she hadn't seen anyone her size in yachting and wanted my opinion. I had to be brutally honest with her, and told her that this industry brings you to your knees in this aspect. It is heartbreaking to have to say this to her."
So what is the message to those occupying positions of power and hiring within the industry? For Nicky, it's obvious. "Size shouldn't be a factor when hiring new crew. It should be about work ethic and demeanour. Remove the photos from the CVs and base your decision on experience, references and calls with the potential candidate, not on how they look. It is 2023."
If you have been affected by any of the issues raised in this article, please reach out to:
• Yacht Crew Help
• The Crew Mess
• www.iasp.info/crisis-centres-helplines
This article first appeared in The Superyacht Operations Report. To gain access to The Superyacht Group's full suite of content, publications, events and services, click here to join and become one of our members.
---
Click here to become part of The Superyacht Group community, and join us in our mission to make this industry accessible to all, and prosperous for the long-term. We are offering access to the superyacht industry's most comprehensive and longstanding archive of business-critical information, as well as a comprehensive, real-time superyacht fleet database, for just £10 per month, because we are One Industry with One Mission. Sign up here.
Related news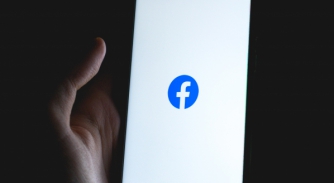 A Facebook group titled 'Yachties: Name, Shame and Fame' is being used as a platform for victims of abuse
Crew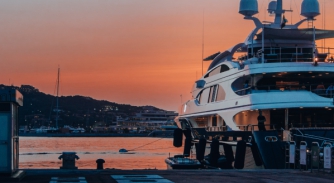 Melanie White reveals her motivation for releasing a book about her experience on board superyachts
Crew