Schooling at sea
More and more owners are hiring tutors for their children. What are the realities on board for these members of crew?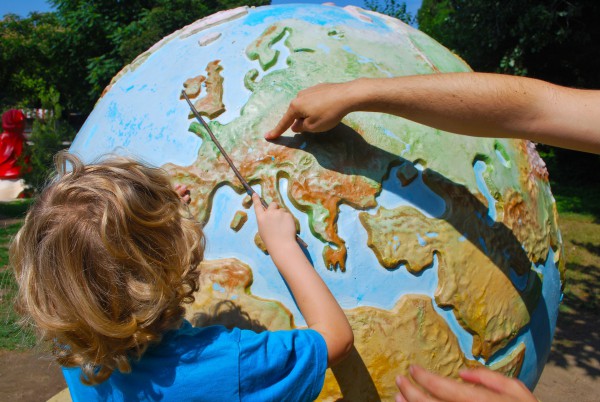 For some owners who wish to take extended trips over a number of months, having a tutor on board means that children can enjoy the experiences world-wide cruises can bring, while not negatively affecting their educational progress. There has been a growing trend where yacht owners are organising cruises for their family – sometimes for over a year – and taking their children out of school. Not only do these trips offer the unique opportunity for children to live aboard a yacht, but also experience a non-traditional educational platform.
Sea Tutors is an organisation that is dedicated to finding teachers for yachts. Adam Caller, the founder, had been working recruiting private tutors for families ashore, and saw that many of the same families would need schooling for their children when spending time on a yacht. The requirements for these tutors are incredibly varied, often reflecting the diverse backgrounds of each owner, "French as the first language, fluent in Russian, American-Japanese…" are just a few examples of the requests that Caller receives. This, as well as the ability to provide extensive teaching on GCSE, International Baccalaureate and world-wide curriculums.
When bringing a new teacher on board the yacht, it can be difficult for a tutor to assimilate themselves into the existing crew dynamic. Of course, the tutor would not be seen as a member of the family, but also not a traditional crewmember. To navigate this, Caller suggests that they take on a dual role to become fully part of the crew, pitching in with crew work where applicable. In this way, the tutor doesn't occupy an awkward 'in between' space on the yacht. If this is outlined at the beginning of their time on board, it can avoid an isolating experience, as Caller notes, "The worst case scenario is that the teacher is neither crew or family, and they end up totally lonely."
"The worst case scenario is that the teacher is neither crew or family, and they end up totally lonely."
To avoid this situation, Caller encourages the tutor to become a multi-faceted member of the yacht's crew, and be able to offer a range of skills. "We advise families to make the tutor crew, and to take one step further, which is to assign a certain amount of the tutor's time every day where they actually have crew duties. They shouldn't be given the job of scrubbing the deck, but if they are coming into port and it's all hands on deck, I would expect my tutors to be there doing that and I would expect them to have training for safety, so they are a useful member of the team."
Sea Tutors only hire those who have trained professionally as teachers. For Caller, this is a way to ensure a commitment to the cause, but is not necessarily a prerequisite for all teaching roles on board a superyacht. "[Crew] are doing it because it's a chilled thing to do for a couple of years, and then they go on to do what they actually want to do. I don't want my tutors to be in that group. I want my tutors to be thoroughly commitment, hardworking, independent, autonomous, educated." For those that have actively chosen to teach children, this could be a way to combine their vocation with an unforgettable opportunity to travel the world. However, tutor roles on board can come with a few drawbacks. In a more typical position, the tutor will have the agency to dictate their free time; their activities or location, for example. Evidently, on a yacht this will not be possible. The tutor will entirely be at the mercy of the yacht's itinerary, and even if they are spending time in their cabin, privacy can be an issue. Many, however, would see this as a small price to pay for the experience that working aboard a yacht brings.
For those that have actively chosen to teach children, this could be a way to combine their vocation with an unforgettable opportunity to travel the world.
In Caller's experience, the children's education often surpasses any that they would have in schools. Whereas a round-the-world trip would have previously been seen as damaging to child's schooling, a dedicated on board tutor offering four hours of teaching per day is often more effective than a full day at a 'normal' school. "There are a lot more people doing this, and a lot more people considering it. There's a sense that it's not detrimental to the child, it's actually good for them. Schools are supportive of that," he explains.
For many, the lessons learned on board, as well as the undivided attentions of the tutor, means that the pupils often return from their voyages with superior knowledge to their classmates. "The children usually come back ahead of where they left. By the time the child returns from that trip, they've not only had the life experience, the worldliness, but they also have all their academics fixed," offers Caller.
This career route could be an opportunity for teachers who wish to change their environment for something a little different, or for a crewmember looking to add another string to their bow. "We've been approached by a number of shipyards and crew recruitment companies with the idea of having one of the crew being a qualified teacher," adds Caller. In this respect, even on a shorter charter or owner trip, children on board can be both educated and entertained about their environment, while still enjoying their holiday.
The concept of education is becoming more fluid, with schools and parents moving away from the traditional regimes found in established institutions. If qualified teachers are looking for a change in environment, becoming a private tutor on board a superyacht could offer a once-in-a-lifetime experience. Similarly, if crew wish to pursue a career that ensures longevity, becoming a certified tutor is a way to stay in the yachting market and adopt new skills. As more and more UHNWIs see this as a viable option, the market may begin to see a crew/tutor role as common part of any yacht's team.
Do you receive The Crew Report on your yacht? Sign up for a complimentary subscription by clicking here.
---
Click here to become part of The Superyacht Group community, and join us in our mission to make this industry accessible to all, and prosperous for the long-term. We are offering access to the superyacht industry's most comprehensive and longstanding archive of business-critical information, as well as a comprehensive, real-time superyacht fleet database, for just £10 per month, because we are One Industry with One Mission. Sign up here.