Options for French residents under ENIM guidelines
Following ENIM's latest guidelines, we look at options for yachts employing crew deemed French residents…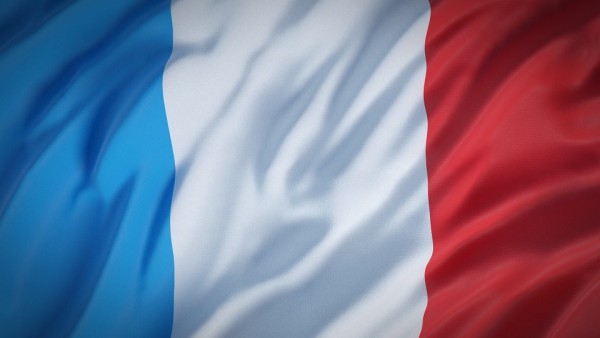 In early 2017, the French government published Decree no2017-307, which cemented the government's view on the social security affiliation of seafarers residing in France and working on non-French flagged vessels. The Decree provided that all crewmembers employed on foreign-flagged vessels spending a significant amount of time in France and deemed to be French residents were at risk of being subject to the French social security system for seafarers (ENIM). The legislation, which had been having a detrimental impact on the yachting industry in France, was then amended to allow seafarers to register with other social security systems offering protection equivalent to, or greater than, that provided by ENIM. While this amendment was a step forward, many felt it was not enough to keep France on an equal playing field with other popular yachting hubs.
However, following still more cries for even more flexibility and clarification, ENIM published new guidelines earlier this year that offered a more favourable situation for foreign-flagged vessels operating in France. As well as extending the length of stay in France leading to the application of social security provisions to six months during a 12-month period – excluding periods during which a vessel is present in a shipyard and 'immobilised' – the other positive taken from the update was clarification regarding equivalent private insurance. This important clarification now allows insurance providers to confidently offer private insurance products that meet the requirements set out by ENIM, as long as the same risks are covered.
Options for employers
While some captains are under the impression that it is their responsibility to get the relevant social security in order for their crew, ultimately it is the employers that need to make sure this is in place for French residents on board. With the latest update, employers with vessels operating in France now have a few options, the most obvious of which is managing crew time spent in French territory. Seafarers who are not actually living in France may be able to manage the amount of time they spend in French territory to ensure it is never more than six months in any 12-month period. There is also the grace that any time spent working on an 'immobilised' yacht – in other words a yacht undergoing works in a shipyard – in French territory does not count towards this six-month deemed resident test.
If managing this time is not an option, or a vessel employs French residents on board, employers could look into signing these crew up with ENIM. The ENIM contribution rates vary depending on the operation of the vessel and position held by the seafarer. In some cases, the combined contribution rate will be greater than 30 per cent of gross wages. This is technically the most compliant option under the French social security legislation, however, it is not a perfect solution. There have been reports from non-French nationals residing in France and making contributions to ENIM who have experienced difficulties with obtaining medical care under the French national medical system. Contributions to other state systems are also an option – the seafarer may be entitled, through their nationality or residency, to make social security contributions to another EU system, or a non-EU system with a reciprocal social security agreement with France.
There have been reports from non-French nationals residing in France and making contributions to ENIM who have experienced difficulties with obtaining medical care under the French national medical system...
However, with the confirmation that employers can avoid the ENIM system if they can show that suitable equivalent insurance from a private provider in place, this appears to be the most favourable option. Private systems, often insurance products, are acceptable if they offer cover for the same eight (of nine) social security branches set out by the MLC 2006 as ENIM – the one branch not provided by ENIM being the unemployment benefit. The level of cover under each branch does not need to be equivalent or similar to the cover available through ENIM, there simply needs to be reasonable cover under each branch.
"Out of these many yachts that employ French residents may look towards the private insurance option – our correspondence with owners and crew is that this would be their preference," explains Dan Armsden, yacht and crew technical manager at Sarnia Yachts. "The reason for this is that the update prescribes that the insurance no longer has to be equivalent, but just has provide some level of cover under eight of the nine branches stipulated by the MLC."
Private systems: advantages and disadvantages
WYCC is an example of one insurance provider currently marketing a new private social security policy designed to be compliant with the French Social Security legislative changes. The insurance product provides seafarers with eight out of the nine MLC branches of social security protection, which includes medical care, sickness benefit, old-age benefit, employment injury benefit, family benefit, maternity benefit, invalidity benefit and survivor's benefit. The ninth branch, the unemployment benefit, is not a mandatory requirement under the French legislation and is therefore not included in the standard WYCC product, or if contributing through ENIM.
There are likely to be more products on the market in the near future that claim to be compliant with the French Social Security legislative changes. Insurers may not even market their products as ENIM-compliant but offer the same cover as part of the yacht's hull and indemnity insurance – Armsden points out that it is not technically the responsibility of the insurance provider to establish compliance, but the employer. A way to do this is for each yacht using a private system, as opposed to ENIM, to hold a certificate or declaration on board stating and detailing the level of cover available and its similarities to ENIM.
So, what about the advantages and disadvantages of taking out private insurance cover instead of ENIM? The first thing to consider is that, with an insurance product, the cover and subsequent benefits would stop as soon as the seafarer's employment ended, unless the seafarer has opted to continue to contribute to the system at their own expense to keep all cover in place, or has managed to transfer the insurance to their new yacht if using the same provider. However, under a state system such as ENIM, the seafarer would be covered after employment and without making any further contributions until they obtained their next employment.
With an insurance product, the cover and subsequent benefits would stop as soon as the seafarer's employment ended...
There are, however, advantages of having a private system in place, especially when it comes to medical cover. ENIM medical cover, for example, is only available in the EU and in countries with a reciprocal agreement with France. Therefore, owners will most likely need to hold suitable crew medical insurance as well as making contributions through ENIM when cruising outside of these countries. As mentioned previously, there could also be issues for non-French nationals residing in France with obtaining medical care under the French national medical system, particularly if they do not have a fixed abode in France.
Another aspect that may stop insurers from being able to offer fully ENIM-equivalent cover is the requirement to offer the old-age benefit. "The biggest problem that insurance providers would face is covering the old-age benefit with a suitable pension product, as the pension element would mean a lot of complications in terms of licensing and regulations," adds Armsden. "Because of this, employment companies (including Sarnia Yachts) are looking into setting up a pension branch. This means that the insurer can provide the rest of the seven branches of cover, we can provide the old-age benefit, and then we can put together a one-page declaration outlining it all for if the yacht does get inspected."
Conclusion
As well as deterring yachts from staying too long in French waters, part of the original concern with the implementation of social security legislation in France was that yachts would be less inclined to employ French residents as crewmembers for fear of complex social security obligations. However, the ENIM guidelines appear to be a step in the right direction for the French yachting community.
"The latest update provided by ENIM was very much needed and offers more clarity and more flexibility for yachts operating in France and employing French residents," says Armsden. "It still may be a little difficult for French crew to find employment, but I believe once the industry realises how easy it is to get an appropriate insurance product in place, this will change."
The industry is also aware that it may not be long until other countries, such as Italy and Spain, follow suit, which will help to level the playing field for France and French crewmembers. While nobody really knows if or when this will happen, it is anticipated that such countries may follow suit within the next five years if the International Labour Organisation (ILO) starts to apply the pressure to other member states.
Profile links
---
Click here to become part of The Superyacht Group community, and join us in our mission to make this industry accessible to all, and prosperous for the long-term. We are offering access to the superyacht industry's most comprehensive and longstanding archive of business-critical information, as well as a comprehensive, real-time superyacht fleet database, for just £10 per month, because we are One Industry with One Mission. Sign up here.