Leading your crew to success
How do crew act when they feel insecure in their roles? And how can leaders inspire positive behaviours?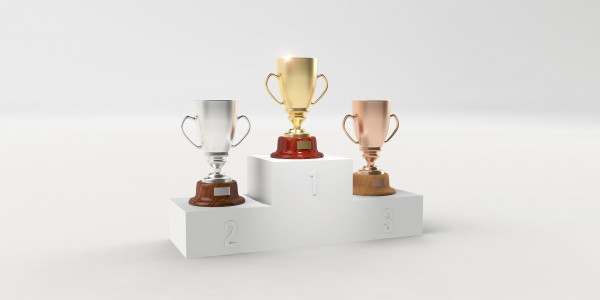 Sara Ballinger is the managing partner of Crew-Glue and has spent years training teams in luxury industries. Here, she outlines how poor leadership on board can negatively impact the day to day running on board a superyacht, and the positive effects of successful management training.
You are the captain of a superyacht, tantamount to CEO of a multi-million dollar business – you rely on several things in order to be successful. The vessel needs to be in perfect working order and beautiful to look at. Your boss needs to be happy and to be unencumbered with the business of running the ship day to day. Your guests must be deliriously happy with the service they receive and you must be commercially savvy and financially efficient.
You want this of your crew:
• High performance
• Safety consciousness
• Exceptional service
• Ownership & accountability
• Great time-management
• Harmony
• Engagement & enjoyment
• Retention
Here is what we know about the most successful businesses: management matters, but leadership matters more. Reports show that 12 per cent of people decide to end their employment because of their manager, with 11 per cent leaving due to salary and more than double that – 28 per cent – cited leadership (or lack of) as a reason for changing roles. Crucially, the opportunity for development came in at a whopping 52 per cent, dwarfing the other factors as the driver of the decision to leave.
So, consider this, you observe the behaviour of your boss and conclude that you are not valued sufficiently to be developed in your role, or that you are not secure in your role, or if you were to object to something or to challenge a decision, you would either be out (in some cases literally off the boat) or out of favour, and subject to a tougher time on-board.
How would you behave? Research tells us that people who feel insecure in the relationship they have with their boss have a set of intentions and behaviours which, depending on their personality and character, might include:
• Doing only what must be done in order not to stand out or stand up.
• Staying under the radar to avoid being noticed.
• Apathy or boredom causing low mood and/or troublemaking.
• Feelings of stress and anxiety, causing emotional responses and conflict with others.
• Putting in the minimum of effort even when colleagues need help because 'Why should I? It's not my job'.
• Communicating negativity and causing negativity in others.
• In yachting specifically, quitting the job and trashing the reputation of the boat and/or captain.
How can those behaviours not affect the performance of the boat? How can this not affect results?
Now let's look at this from the other perspective. We appraise the behaviour of our leaders and feel secure and confident in our place on the crew, and we have a set of intentions that include:
• Execute discretionary effort.
• Perform higher quality work.
• Help others without being asked.
• Challenge when we feel something can be done better/cheaper/safer.
• Raise concerns if we see an error or omission.
• Endorse each other.
• Raise the profile and reputation of the boat and her captain.
• Stay!
Those intentions and behaviours can only have a positive impact on the success and results of the boat and as a consequence – of the captain.
So – what should leaders be doing?
1. Inspiring others - inspiring and engaging crew to ensure they're satisfied with their jobs and working smarter.
2. Developing crew - including mentoring opportunities and coaching.
3. Leading a team - team-building, development, and management. Specific challenges include how to instil pride, how to provide support, how to lead a big team, and what to do when taking over a new team.
4. Guiding change - know how to mitigate consequences, overcome resistance to change, and deal with crews' reactions to change.
5. Managing internal stakeholders - managing relationships, politics, and image. This challenge includes gaining managerial support, managing up, and getting buy-in from other departments, groups, or individuals.
I have worked with businesses where we have seen first-hand that investment in leadership is the single most powerful differentiator between those who deliver at the highest levels and are respected as the most successful and those who simply coast.
---
Click here to become part of The Superyacht Group community, and join us in our mission to make this industry accessible to all, and prosperous for the long-term. We are offering access to the superyacht industry's most comprehensive and longstanding archive of business-critical information, as well as a comprehensive, real-time superyacht fleet database, for just £10 per month, because we are One Industry with One Mission. Sign up here.