How to recruit crew properly
Tim Clarke, director of Quay Crew, offers sage advice to those on board hiring new crew…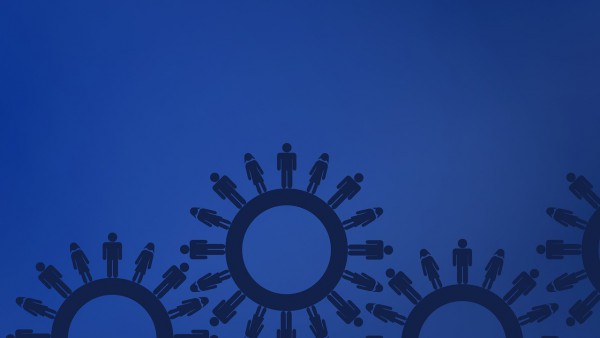 A poor recruitment process undoubtedly increases the chances of a poor hire, which in turn increases the chances of there being issues further down the line. Unfortunately, all these things have a knock on effect.
Work out exactly what you need
Often I speak to a yacht and they don't really know what they want or need. Or, they think they do and they have a list of requirements but then hire someone who bears no resemblance to the initial brief. With this, I'm not just talking about manning requirements and experience, I'm talking about a host of things. For example, what sort of personality is leaving? What sort of personality would improve the culture on board? What additional skillset would improve the team? Is that skillset essential or would it just be the icing on the cake? You need to work out what you can be flexible on and what is non-negotiable. We often hear that a yacht wants another deckhand or a stewardess with two years of experience and is a superstar. If your entire team is populated with ambitious, very experienced superstars then that can cause issues all of its own as they all vie for more responsibility and all think they should be in that position.
Be Realistic
If you are only offering 30 days of leave and 2500 euros a month, yet want a deckhand with a year of experience (on one yacht) and a Yacht Rating or Yachtmaster, then you are fishing in an extremely shallow pool (particularly if you are insistent the potential candidates tick every box). Unfortunately, the chances of getting this amazing crew member are slim because they will be interviewing with other yachts paying 2700 euros to 3500 euros and offering 60 days of leave at least. The chances of them taking your yacht are slim (or, if they do take your yacht, they probably are reluctantly and will still be applying for jobs). If you aren't offering an incredible package then sometimes you need to be flexible on the sort of candidate who is coming through the door and look for other qualities such as attitude and enthusiasm.
Work out exactly what you can offer
This includes all the obvious things like salary, leave, flights etc. But what else can you offer a good candidate? Why would people want to work on board your yacht specifically? There are lots of things that can be done that don't cost money; a good atmosphere on board and good longevity amongst the crew are both appealing for any prospective crew.
There are lots of things that can be done that don't cost money; a good atmosphere on board and good longevity amongst the crew are both appealing for any prospective crew.
Recruit in advance
Give yourself as much time as you can to find someone who is a good fit. Prioritise recruitment as finding a great crew member will make your life easier. Conversely, finding a poor one will definitely up your workload. Start the process early. If you know someone is leaving on a set date then start looking six weeks before then. That gives time for the interview process to unfold and time for someone to work their notice period.
Take some time but be quick!
I would devote a significant chunk of time to recruiting someone. Most yachts wait until they have half a dozen good CVs to go through in one hit so they can compare candidates; I think this is a mistake. Open and look at the CVs as quickly as possible… the good crew don't last long.
Be organised
If you are recruiting using various sources create a new job-specific folder in your inbox and put everyone in there so you don't miss out on anyone. Use an excel spreadsheet for the candidates with some simple columns: emailed, replied and interviewed. This may seem like overkill, but if you are dealing with more than one role or a lot of candidates it makes you far more efficient. Have a word document you fill out for each candidate when you interview them and staple it to the CV. Additionally, if you schedule in a phone call with the candidate then make the call! A sure-fire way of annoying a good candidate is by not calling when you have promised to.
A sure-fire way of annoying a good candidate is by not calling when you have promised to.
Develop an interview process
Many yachts have an interview process that is completely unplanned and unstructured. I would interview the candidate first [about their experience] and then cover the yacht's culture on board. Have a word document printed out for each candidate so that you can make notes (for when they are available and salary expectations) on as you interview them.
I would also suggest that the HOD does the initial interview and the captain does the second interview. Some yachts also make prospective candidates fill in a questionnaire, which is a great idea. One phone or face-to-face interview isn't always enough. This whole process from initially receiving the CV to making an offer should only take a few days.
Interview a few candidates
Don't pin all your hopes on one candidate, as this is setting you up for a problem down the line if they fall through for whatever reason. Additionally, if you interview a few people then you can benchmark the candidates against each other.
It's all about commitment
This goes both ways. Once you have offered a candidate, let them think about it if they need to. Once they have accepted, get a contract out to them asap and get it back from them signed. Delays from them will give you an indicator that all may not be well with the candidate and you can manage the situation. I would then get their flight booked. All of this shows your commitment but is also getting a commitment from the candidate. If you book a flight and a crew member then pulls out after sending a signed contract I would send them the bill. Crew need to take responsibility for their actions more and appreciate there are consequences for their behaviour. Equally, yachts, need to do what is expected of them as many crew accept jobs, or are kept waiting on a promise that never materialises. It is a two-way street.
---
Click here to become part of The Superyacht Group community, and join us in our mission to make this industry accessible to all, and prosperous for the long-term. We are offering access to the superyacht industry's most comprehensive and longstanding archive of business-critical information, as well as a comprehensive, real-time superyacht fleet database, for just £10 per month, because we are One Industry with One Mission. Sign up here.