Going 'beyond compliance'
TSG visits the team at Viking Maritime to discover how they are taking refresher training to a new level…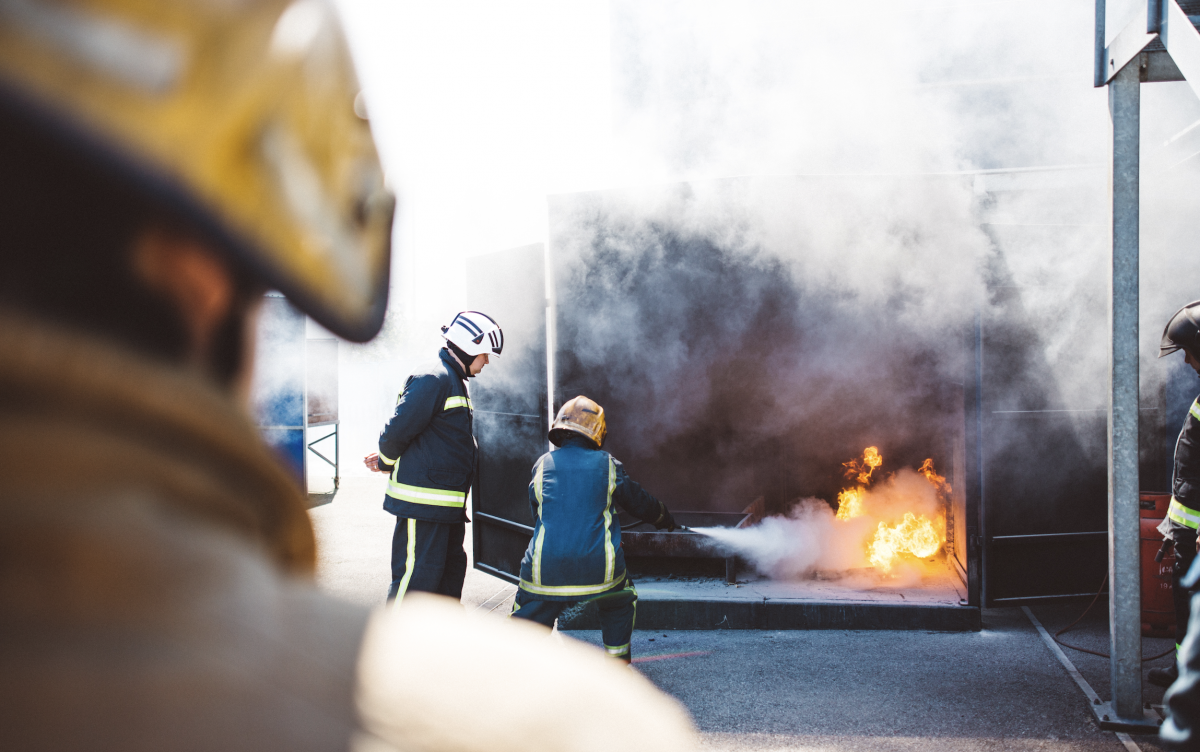 Like growth rings on a tree, each seafarer and superyacht crew member can measure their career by their five-year refreshers. Some insist that 'this year will be the last', others grumble about the inconvenience, certain they 'know everything and don't need to be told how to don a life jacket'.
The International Convention on Standards of Training, Certification and Watchkeeping for Seafarers (STCW) was first adopted by the International Maritime Organization (IMO) in 1978. It was established to create basic requirements for training, certification and watchkeeping for seafarers at an international level. For me, it was time for my second STCW 2010 refresher. Unlike previous times, it was not a rushed job, wedged between a yard period and a season.
The Maritime Skills Academy (MSA), part of the Viking Maritime Group, specialises in training. MSA offers a comprehensive range of deck, engine simulation, marine, fire and safety training courses. The MSA approach, termed 'beyond compliance training', advocates for further investment in maritime crew training – especially in operational firefighting – equipping crewmembers with skills and knowledge that exceed mandatory requirements.
With training centres in Portsmouth, Dover and Gibraltar, MSA provides a vast array of simulator training, including bridge-resource management (BRM), ship handling, tug operations, Polar Code, engine-room management (ERM), high voltage, STCW safety, commercial fire, medical, Global Wind Organisation (GWO) and hospitality training.
On-board drills on ISM-compliant yachts aim to keep all crewmembers as updated and well-versed in safety procedures as possible. However, the reality of on-board operations is often different; busy yachts during long seasons may go months without conducting a full drill. The 'table-top' drill often turns into a quick chat that placates the management company and flag but does little to reinforce essential safety practices.
There's a wide range of courses out there. An online search in the UK and Europe will reveal many options, reflecting the vast number of seafarers in the region. However, few offer the in-house experience of the team at Viking Maritime and the Maritime Skills Academy. Viking has used its extensive experience in the commercial maritime space to elevate the standard for superyacht crew safety training.
The key to any training, much like school, lies in how engaging the instructors are. In my case, spending most of the course with my instructor Dean was, to pardon the pun, refreshing. Dean had a career spanning from working on cross-channel car ferries to being the chief officer on board 180m Azzam, the longest superyacht in the world. His experience brought a deeper level of understanding that had been lacking from previous courses I attended.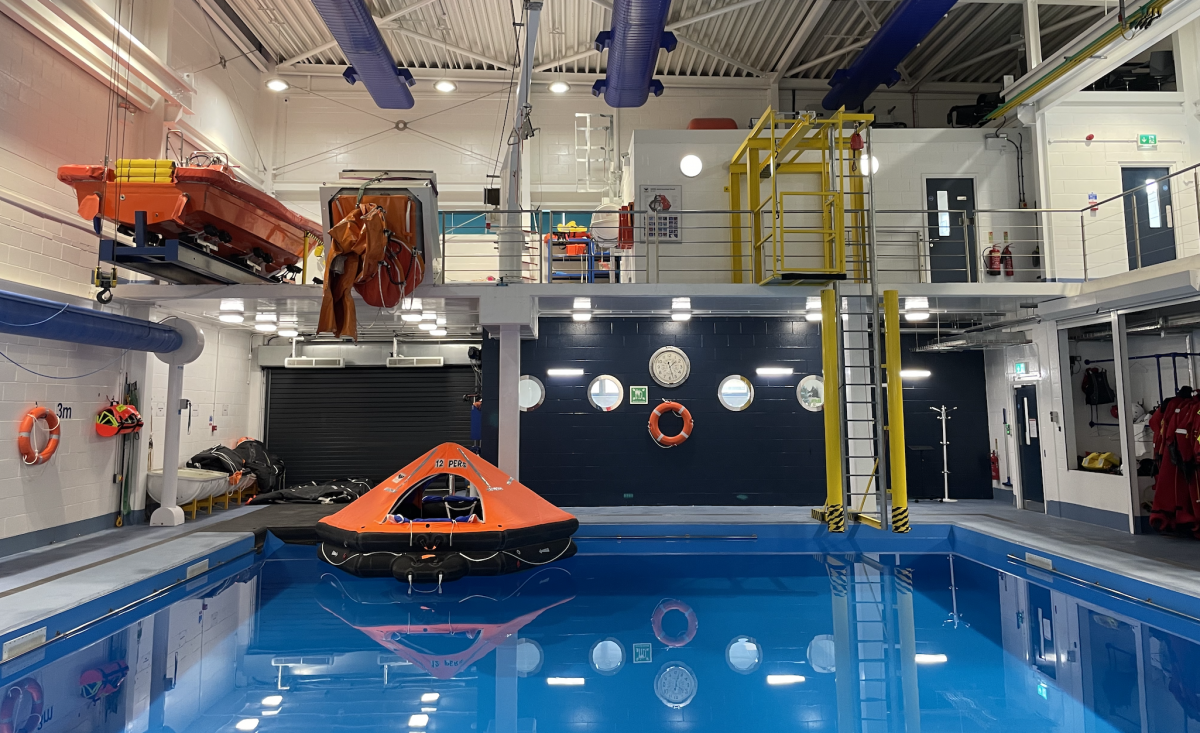 The pool facility, in particular, is outstanding. While many training providers use external pool facilities, the MSA Dover's is custom designed for STCW training. The simulated storm it can replicate during the Personal Survival Craft Techniques module is both intense and exhilarating. Having a freeing hose of salt water spraying through an open life-raft flap is a quick reminder of how unpleasant a real abandoned ship may be. This is complemented by a full davit-mounted lifeboat, an inversion drill craft and evac chute.
"This is about more than the mandated STCW refresher obligation," says training and performance director Mark Jaenicke. "This is what we call 'Beyond Compliance'."
The firefighting training area comprises a dozen shipping containers, welded together like a nightmarish episode of Grand Designs. Even after years of fully suited on-board drills, spending 10 minutes inside with fires raging serves as a crucial reminder of the dire situation you wouldn't want to face on board.
With skilled and experienced instructors, even the most nervous trainees can achieve remarkable feats after initial hesitation. Legalities aside, corporate team-building exercises could definitely benefit from taking this approach. Finding and recovering a life-weight mannequin from a burning engine room in zero visibility and oven-like temperatures can definitely cement camaraderie.
The flooding simulation room is another fascinating challenge. While not part of the STCW course, the mock engineering pace can be flooded with freezing water from a series of burst pipes and breaches. As more and more yachts head further afield, and into potentially dangerous and isolated locations, having as near to realistic training in these high-stress scenarios may be invaluable.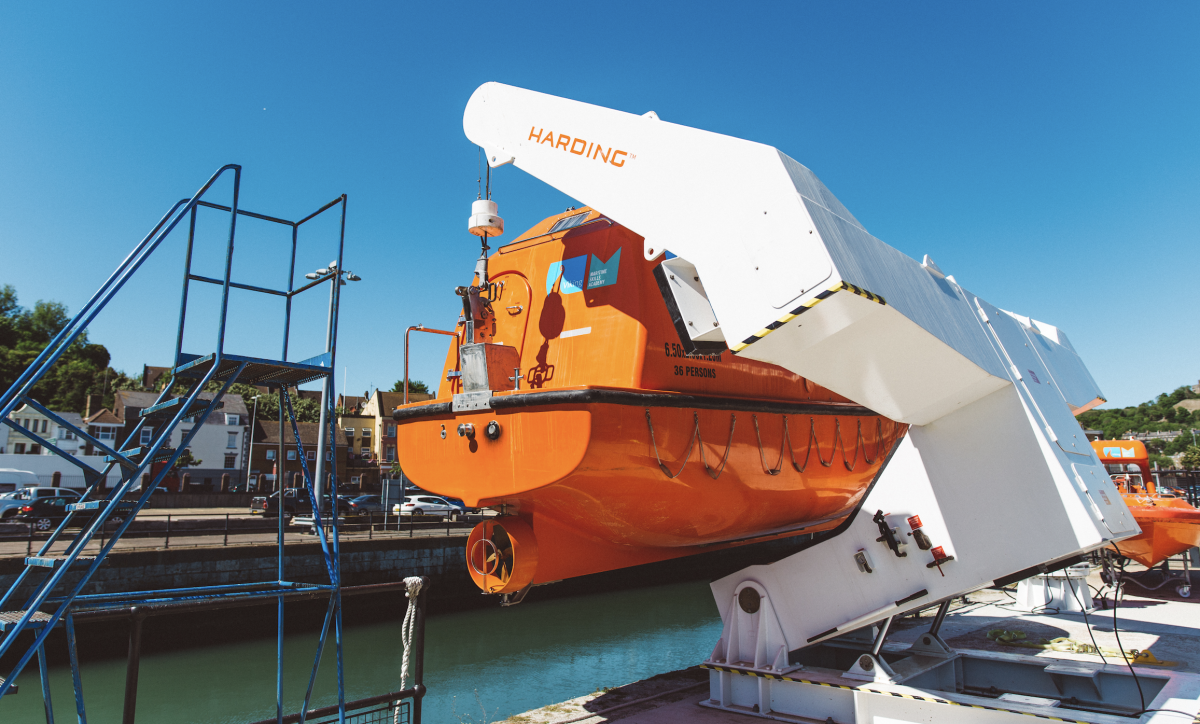 Easily accessible in the port of Dover are the MSA's on-water facilities. Launching, navigating and recovering the cumbersome SOLAS lifeboat into a busy harbour, complete with radio communications with the harbour master, is an added detail and refresher in a less familiar aspect of deck operations for many superyacht crew.
MSA and Viking are developing bespoke course offerings that can take this experience further, safely pushing the boundaries for even the most experienced crew. "A great example is when we have a boat in, say, Holland, for a refit," says Jaenicke shortly after my afternoon in the pool.
"They can send their crew over by coach with all their equipment, and we conduct a bespoke week of firefighting and damage control. We can use our facilities to run them through a detailed set of circumstances specific to their operations, really Investing in high-quality training not only results in better safety on board but also contributes to team cohesion and overall morale, testing them and their equipment in pressure situations. For many of these crewmembers, their gear is relatively new. They may have only seen it during a table-top drill and it might still be in its packaging."
Jaenicke explains that the custom safety courses have been born out of the demand from the discerning and safety-focused cruise industry. However, conscientious yachts are beginning to recognise the layered benefits. "We predominantly see larger yachts at the moment. We have a strong representation in the commercial and cruise sectors, so this is a natural fit for us. However, with the experience we have on-site and the flexibility of our facilities, we can tailor the courses to crews of any size."
One fleet in particular, whose name Jaenicke does not divulge, and its management has been sending its crew to MSA Dover during downtime for entirely custom courses for many years. It's a global programme with a heavy focus on science, exploration and philanthropy, and the value of the investment is clear. Championing the safety of the crew and the vessel has a flow-on effect, with the crew feeling secure and invested in the programme, which tangibly improves retention rates.
With an impressive client list across the cruise and ferry sectors, Viking and MSA draw on a wealth of experience, from both their training history and the maritime professionals they employ to run the courses. These professionals come from an area rich in nautical history, honed by the challenging English Channel.
One area of growth in particular, as Jaenicke points out, has been the uptake of Polar Code training. As regions such as Alaska become more stringent with their regulations regarding ice navigation, coupled with an increased number of visiting yachts, more vessels are looking to enhance their training. "Earlier this year, we were accepted by the Nautical Institute to offer our Polar course as part of the ice pilot training programme, which is a UK first," says Jaenicke.
Interior training sees far less attention on formal training, unlike comparable luxury sectors. Here too, Jaenicke explains, Viking and MSA have leveraged their experience to cater to the growing demand for specialised and yacht-specific training for interior teams. "The Viking group of companies is expanding," he says. "We now have a subsidiary entirely focused on interior training and excellence. Currently, we are working with another very large fleet of yachts. Just like with safety training, investing in a high standard of training can really pay off, especially for larger yachts."
MSA Portsmouth recently opened its second full bridge simulator system to meet demand. "What we offer in Portsmouth is a fully bespoke training system. There are no set courses to book onto," says Jaenicke. "When approached, we tailor it to the specific needs of the client. So we do bridge resource management, ship handling, safe watchkeeping as well as promotion assessments. These are all very popular in the commercial sector, and now we're seeing more and more yachts recognising the value of this approach."
Investing in high-quality training not only results in better safety on board but also contributes to team cohesion and overall morale. As industry leaders such as Viking Maritime and MSA continue to innovate in training delivery, we can expect to see a seafaring workforce that's not just competent but highly skilled, confident and dedicated to their craft.
Moving forward, the maritime industry will continue to evolve, influenced by advancements in technology, environmental regulations and regulatory compliance for training (as seen with the adoption of the Polar Code). Maritime training will have to adapt to these changes, ensuring that crewmembers are not only compliant with current standards but are also equipped for future challenges.
One can envision an increasingly tailored, technologically enriched and experiential training landscape in the near future. In this light, 'beyond compliance' is not just a marketing tagline, it's about setting a higher standard and inspiring the maritime community to exceed the minimum. By investing in comprehensive, realistic and immersive training, the industry is ensuring the safety of the current crew and also shaping the seafarers of the future.
This article first appeared in The Superyacht Operations Report. To gain access to The Superyacht Group's full suite of content, publications, events and services, click here to join The Superyacht Group Community and become one of our members.
Profile links
---
Click here to become part of The Superyacht Group community, and join us in our mission to make this industry accessible to all, and prosperous for the long-term. We are offering access to the superyacht industry's most comprehensive and longstanding archive of business-critical information, as well as a comprehensive, real-time superyacht fleet database, for just £10 per month, because we are One Industry with One Mission. Sign up here.
Related news