Domestic appliances: a galley no-go?
Can domestic appliances really stand the heat in a superyacht galley?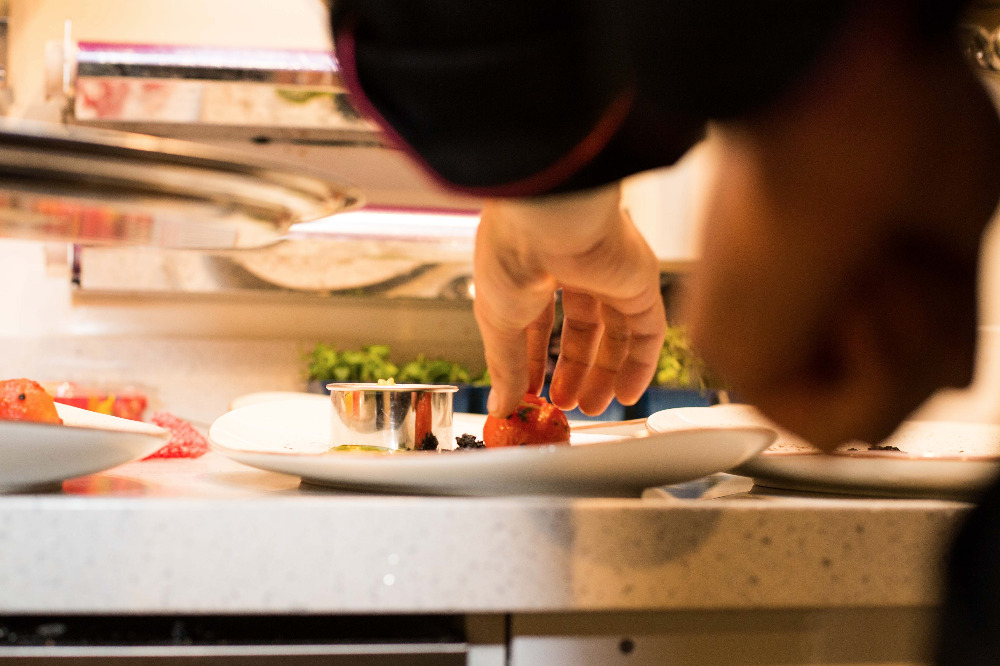 While it's not necessarily the environment itself that puts a certain level of strain on domestic appliances, there is something about superyachting that makes it difficult to accommodate domestic appliances. So why do so many superyachts have these on board at all?

"Typically, what we see in superyachts is that the galley has been designed by the interior designers," says Ralph Olingschlager, director of GN Espace Galley Solutions. "The trouble here is that designers tend to look at the galley in terms of the best domestic set-up and, as a result, input domestic appliances which are physically smaller than commercial-grade ones." The layout of a galley is an essential aspect that needs to be dealt with at the start of the project planning. Yet galley spacing is often considered from a domestic perspective, and this can be detrimental to the usage and the longevity of the equipment that will fit on board.
For a designer, a domestic set-up may appear adequate, and one that can be altered in future. However, because the allocated spacing has been planned around smaller domestic appliances, it may be difficult to replace existing appliances with tougher commercial marine-grade equipment. "From a designer's perspective, domestic equipment can appear to be adequate on board a yacht as it's good for the family environment, but it's not good when you're cooking for 15 people. And on board, it's intense all the time so this is when the breakdowns come into play," explains Olingschlager.
Superyacht chef Ewen Cameron agrees. "Personally, I think that the boss of the yacht should employ their chef before they commit to the build," says Cameron, whose CV includes working with an owner on a new build. "This way, he or she can have 100 per cent involvement in the design of the galley, and we chefs know where the power points should go, what type of flooring should be installed, what type of drainage we need, and so on."
"Domestic appliances are physically smaller, but they also have a lower capacity; they have less power, the hobs aren't as powerful so they can't boil up as quickly – and the ovens are smaller," says Olingschlager. However, it's their size that makes them an attractive addition from the designer's perspective as it provides more worktop space, and a bigger general area to move around in. But the simple fact is that domestic equipment doesn't seem to be able to cope with the strain of a fully fledged commercial galley.
I've worked on a new build which ascetically looked good if it was for a showroom but it was totally impractical. The ovens were too small for the numbers of guests and crew, likewise with fridges, and the complete layout was useless."

- Superyacht chef, Ewen Cameron

As Cameron explains, "I've worked on a new build which ascetically looked good if it was for a showroom but it was totally impractical. The ovens were too small for the numbers of guests and crew, likewise with fridges, and the complete layout was useless. I had to put up with it apart from a new oven I managed to get installed. However, this delayed the build launch and there was an obvious cost to the owner and shipyard."
Even features that may seem trivial in the grand scheme of a new construction can have serious repercussions for the owner on both new builds and refits. Although initially it may seem a good idea to put the designer in charge of the galley layout, from both Cameron's and Olingschlager's comments, there should be someone involved in the build who truly understands the practical operation on a galley.
"If yacht designers employed a chef to assist with the design, I would say that would be the best company to go to for the design of the galley alone," says Cameron. Having the additional knowledge of an experienced chef during the design and construction process may prevent the need for a galley refit or regular replacement of inadequate appliances.
"Once you have a set-up like that, the only thing you can essentially do to get it right is to strip it out and start again, which is obviously a costly business," explains Olingschlager. GN Espace Galley Solutions often gets involved with refit projects where there is a need to rework the galley to fit the right equipment. When a chef decides to change their domestic induction hob for a commercial-grade one, it's not always as simple as placing an order and having it fitted.
"When someone comes to us with a request for a new appliance, you look at what they have and what spaces they have available, and often it just doesn't work," says Olingschlager. "As a result, you end up replacing it with another domestic appliance because it's just the way the galley is set up, and the dimensions available."
However, sticking with domestic appliances isn't as always as bad it seems. While they aren't designed to cope with the levels of use required on board a superyacht, they will last a few years before they need replacing. "A hob would last four or five years on average. It's quite a long time, so from a longevity perspective, domestic equipment is not actually too bad," Olingschlager admits. However, it's the power and effectiveness of the equipment that is the biggest problem.
"It's generally power outs and shortages that may blow certain items, but this is an engineering issue," says Cameron. "Domestic appliances are extensively used to an industrial level, which does mean that they are likely to pack up sooner."
My motto is 'best buy once' rather than twice or more as you'll end up spending the same amount of money replacing average domestic kit

- Superyacht chef, Ewen Cameron

But according to Olingschlager, if you buy poor quality appliances, they will break down and is effectively down to spacing and a common sense from the start. The intensity of usage is the main contributor to a breakdown, not the environment or even the salty air. "Saltwater has absolutely no influence. Possibly when you're cooking pasta with salt water, and it splashes over, it could have an effect, but it is not the salty air or saltwater from the sea that has any influence on longevity," explains Olingschlager. He reveals that on smaller boats there has been the odd occasion where water has entered the cockpit, come down the hatch and into the galley, and this causes problems. However, this is highly unlikely on board a yacht over 30m. So the longevity of the appliances on board has little to do with the environment itself.
While it's preferable to have industrial-grade equipment on board, when it comes to a busy superyacht galley, it appears that high-quality domestic equipment is able to cope with the environment, at least for a few years. But the biggest sacrifice is in the power and the frequency of use, which most domestic appliances are simply not designed to cope with.
The message is to bring in additional parties at the development stage of the galley so that it can be devised with those who understand the spacing and can identify the correct commercial-grade equipment needed to run a galley in the most effective way possible. This is likely to avoid the need for a full galley refit five years down the line, and create a far more effective and longer lasting environment for the chef. "My motto is 'best buy once' rather than twice or more as you'll end up spending the same amount of money replacing average domestic kit," says Cameron.
Image in slider: MYBA Chef Competition 2017
---
Click here to become part of The Superyacht Group community, and join us in our mission to make this industry accessible to all, and prosperous for the long-term. We are offering access to the superyacht industry's most comprehensive and longstanding archive of business-critical information, as well as a comprehensive, real-time superyacht fleet database, for just £10 per month, because we are One Industry with One Mission. Sign up here.