Caught red-handed
We asked four superyacht captains to share their experiences of theft on board…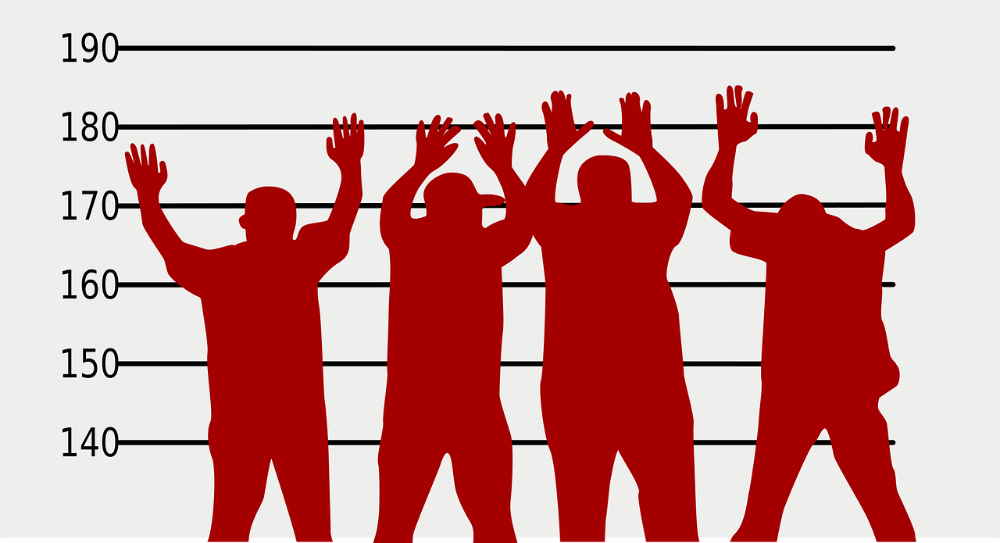 There is a great deal of wealth in the superyacht industry and crew find themselves surrounded by expensive and valuable luxury items - but sometimes they go missing. We asked four superyacht captains to share their experiences of petty theft...
CAPTAIN MIKE HITCH
When I first went to sea at 16 years old I was told, "The worst thing you can have at sea is a thief". It was an unwritten rule and being a seafarer was a badge of honour that you wore with pride. People left their cabin doors unlocked, some even open and I cannot remember a single incident of a theft on board.

Fast forward 30 years and things are quite different. These days we are surrounded by high-value items such as smartphones, tablets, laptops and digital cameras. We leave them lying around in the messes and in our cabins and the temptation is always there. Although, in my experience, we still have only the occasional 'theft' or 'loss of property'.

Petty theft from outside the yacht can be a bigger problem. Celebrities on yachts can be seen in most national newspapers and on the internet; the race to the biggest yacht has graced the tabloid pages recently. Even the television companies are getting on the bandwagon! Access control and a visible presence is the only way to stop opportunistic thefts on board. A permanent presence on the gangway, security cameras and large signs act as good deterrents.

On one yacht I was on we noticed that we were constantly replacing scuba diving equipment and uniforms, especially the expensive 'wet weather' gear. One day, on a routine cabin inspection, we found the wardrobe full of brand new uniform and various dive regulators, still in their boxes. The crewmember who lived there was on annual holiday. Unwittingly, a few days before, we had paid the excess baggage fees when he left, on the basis that he was taking all of his 'souvenirs' home that he had bought on his travels. In fact, he was taking the scuba equipment and uniforms home, bit by bit. I was not surprised to receive his resignation letter, via email, the next day, but the trust had been broken. Sadly, we now have the option of searching all crewmembers' bags as they leave the ship.
CAPTAIN MASSIMO MARRAS, Vulcan 46
To be honest, I have never had this unpleasant experience on board yachts. I have had experiences of petty theft when I was working in the merchant navy where, unfortunately, they were quite common. But I know from some friends that sometimes this can happen in the yachting industry.

For example, my partner was working a couple of years ago on a yacht with 10 crewmembers. Items such as watches, cameras, laptops and tools started to disappear and the captain took several months to discover where the responsibility lay for these thefts. Initially the captain and crew thought the thief could have been someone from shore. Security measures were enforced but everything was useless because property was still disappearing. At this point it was clear that the thief was one of the crew.

The atmosphere on board changed from relaxed to tense and crewmembers were stressed, keeping everything locked in every place considered safe. All cabins were locked at all times but, for safety reasons, when the crew were going out in the evening they had to leave their cabin keys to the watchmen – it was a total mess of keys passing between hands.
Nobody in particular was suspected until the last crime was committed, while only three people were on board. One of these people then started to behave strangely; the captain suspected him to be responsible for the thefts and he was fired. Only a few stolen items were found hidden in his cabin during a search but it was presumed he had sold the rest. Soon after he left the yacht the situation and the atmosphere on board returned to normal.
For crew, life on board is without privacy. You live in very small rooms, that rarely have a 'safe' place to store your belongings and very often crewmembers have to share the cabin with someone they have never met before.

Moreover, owners' property is normally left in cabinets or unlocked drawers. On board there is little you can do to prevent petty theft. The captain can increase controls and enforce some security measures, but he cannot adopt the same security level as Guantanamo prison. Who would live on board in these conditions?
In my opinion the best solution would certainly be more accurate selection of crew. In the past few years a huge number of green crew and backpackers have joined the industry,but having people on board experiencing yachting for the very first time, without any verified reference or proof of their honesty, increases the risk. I do not mean that all new crew are to be suspected, I just want to point out that if you pick wild apples from the tree in the forest at night, you can get some spoilt ones, too. Of course we need to give young people the possibility to enter this world, but the criteria adopted for the selection of each new entry should pay great attention to their moral behaviour.
CAPTAIN ANDREW JOHNSTONE
When I joined Kiss The Sky in August 2008, the management and crew were already in the planning stages for an extensive engineering refit for the vessel. After reviewing quotes and proposals from different yards with our management group, the decision was made to do all the work at a refit yard in Palma. The vessel had had work done there the year before and had developed a working relationship with a refit manager and several local contractors.
The refit manager in question had since started a business of his own and the decision was made to engage his services for the anticipated five months in the yard. The refit manager, the vessel's management group and I worked out a contract for the management of the yard period. Included in the contract were outlines of areas of responsibility and remuneration, and it was signed by all parties in October 2008.
At this stage of the process the refit manager, vessel managers and major contractors were all advised of my stance regarding kickback payments, finders' fees and commissions; our industry is fraught with these sorts of backdoor payments and I would not tolerate them on our project.
As a privately registered vessel, we wanted to do a temporary import of the vessel in Spain and run the large-ticket items through an agency without VAT. Our refit manager was detailed with organising the agent and temporary import of the vessel. We were informed by the refit manager that the rate for temporary import would be six per cent of invoices passed through the agent.
In February of 2009, our management group contacted the agent we were dealing with regarding the temporary import of one of its other vessels. During the conversation it came to light that the agent's fee for temporary import was only three per cent of invoices processed. When I confronted the agent regarding the six per cent we were being charged, I was informed that its fee was indeed just three per cent but that the refit manager had requested an additional three per cent to be charged and passed on to him.
Discussions between myself and the vessel's management group about terminating the refit manager's contract followed, but in the end we chose to withhold the amount of the backdoor payments from the final contract payments to the refit manager. These funds were placed in escrow with our lawyer and a legal confrontation between the vessel and the refit manager ensued.
In the end, our management group decided to drop the legal challenge and the refit manager was paid the allotted amount outlined in his contract. Unfortunately, he also collected the additional three per cent as per his agreement with the agent. Considering the total cost of the refit was just over 1.6 million euros, this was a significant sum.
Everyone has 20/20 hindsight. In this case we probably would have been better to terminate the contract with the refit manager in February when his indiscretion was uncovered. While technically not petty theft, I view this experience as a serious fraud. Unfortunately, I know it occurs all too frequently in our business. A lesson learned for next time.
CAPTAIN FERNANDO VALLMITJANA, Tales
I have experienced petty theft twice, and both times it seemed to happen when the crewmember felt he did a lot for the vessel but got nothing in return – the type that feel they are special.
I fired the crew chef at the end of the season because the crew did not like his food. To be nice to him I told him and gave him 21 days' notice. And this is the best part; he rented a car during his last weekend and when people weren't looking he put galley appliances, food, the towel from his cabin and a torch from his cabin into the car. Two days later we updated the inventory for the new crew toiletries for all 13 crewmembers and it was almost all gone! So I called him and asked him to send my greetings to each item he'd taken.
The rest of the crew were very helpful when I was dealing with the situation. But to ensure these situations do not reoccur in future? Fire Donald Trump-style! Tell them to get their things and direct them to their hotel for the night.
Crew sometimes think that they are entitled to steal from very rich people. What they do not understand is that it is a small industry and they will get famous for making the wrong choices.
---
Click here to become part of The Superyacht Group community, and join us in our mission to make this industry accessible to all, and prosperous for the long-term. We are offering access to the superyacht industry's most comprehensive and longstanding archive of business-critical information, as well as a comprehensive, real-time superyacht fleet database, for just £10 per month, because we are One Industry with One Mission. Sign up here.