Captain's column: Corporate arrogance
It might be something of a rarity in yachting but it's about time we started thinking about the little guy…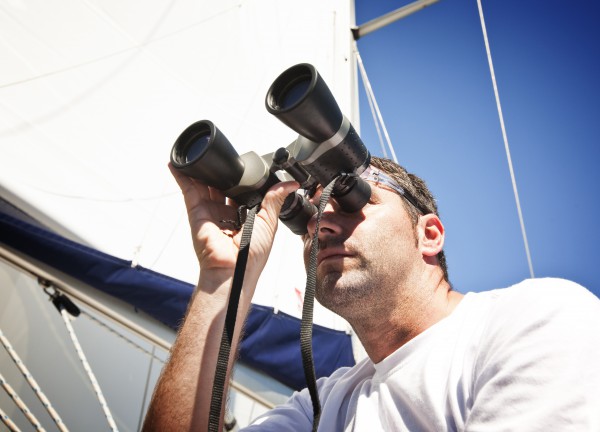 Captain Jon Beadon shares his views on how his fellow captains can better work with subcontractors...
I've been acting as relief captain on a yacht in Port Vell, Barcelona over the winter. I arrived in October and will finish in March, so it has been a decent period of time to get to know a fair number of the local contractors and suppliers.

Having captained yachts of various sizes since the late Sixties until March last year, when my CoC was allowed to lapse, I've seen many changes in yachting. There have been excellent advancements in safety, and the establishment of the necessary STCWs has certainly been good for the industry. However, the introduction of some of the more ludicrous bits of totally unnecessary paperwork is idiotic. Training has changed for the better in many ways but the sheer love of being at sea seems not to be so important any more, which is a pity.

The most disappointing aspect of my sojourn in Port Vell has been the widespread corporate arrogance that now seems to be endemic in the yachting industry. Much of the day-to-day maintenance on yachts is done by small companies, often one-man shows. These guys have to keep their pencils sharp as there is often some competition when they tender for jobs such as recaulking decks, touching up paintwork, polishing hulls and superstructures etc. They work whatever hours the yacht requires them to, and they are always at the mercy of the local marina office which can bar them access at any time.
"The most disappointing aspect of my sojourn in Port Vell has been the widespread corporate arrogance that now seems to be endemic in the yachting industry."


For the most part, they are tax-paying, trustworthy and honest characters – they have to be because they are only as good as the reputation they carry from their last job. In Barcelona, and in most of the other ports that I've visited where yachts have work done, the majority of the contractors are family men; they pay rent, they have children in school, even if they are not natives of the country, they speak the language and are permanent residents. They are small in that they do not have swollen bank accounts to fall back on when times get hard. I've heard of cases this year where because of slow payment, family getaways at Christmas have had to be cancelled and planned purchases have been delayed, and these consequences are so very wrong.

I'm appalled by the number of captains and managers/owner's representatives who make these contractors wait for long periods for payment. Time and time again I've heard captains say, "Our company pays out so many million in invoices every month, what makes 'Joe the painter' or 'Cliff the welder' so special that he should be paid earlier?" I guarantee that if that captain found he had to wait an extra 30 days for his salary he would scream like a stuck pig. The small contractors often find that there are two or even three boats that have delayed payment for one reason or another; a captain's laziness in forwarding the invoice is common, an owning company's lack of understanding in the accounts department is usual, and sometimes a management company's shuffling of funds from different boats will cause the small independent contractors to be paid late and last.

However, a number of things can be done to improve the situation:
1. Captains who still ask for a 10 per cent sweetener should either realise the error of their ways and desist, or else be named, shamed and fired. When a sweetener is accepted or asked for, either the contractor loses out on 10 per cent of his due or the owner is being robbed by having to pay 10 per cent extra into his captain's pocket.
2. Captains who take pleasure from squeezing blood out of a stone when they negotiate the price of a job should show a little humanity and be fair – not over-generous, just fair.
3. Captains should take the time to talk to whoever is responsible for the payment of invoices and make sure that when it is warranted, invoices can be paid promptly.
4. Captains who say they will approve an invoice for payment that day should do so, not wait a week or until it suits them.

When the owner comes on board at the start of the season, and the vessel is looking really sharp, it is the captain who gets the kudos, and there's nothing wrong with that. But wouldn't it be great if the captain, now with his chest all puffed up, could silently thank all the little contractors who made the ship shine, in the knowledge that he really did his best for them?

This guest column originally appeared in The Crew Report
---
Click here to become part of The Superyacht Group community, and join us in our mission to make this industry accessible to all, and prosperous for the long-term. We are offering access to the superyacht industry's most comprehensive and longstanding archive of business-critical information, as well as a comprehensive, real-time superyacht fleet database, for just £10 per month, because we are One Industry with One Mission. Sign up here.