Inconsistencies with issuing of US visas to yacht crew continue
We look at how current US immigration policy has impacted foreign crew entering the country…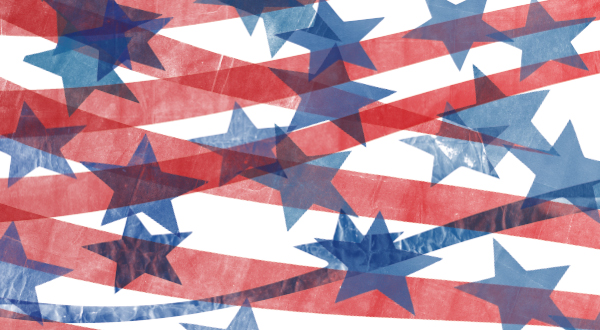 Immigration policy in the United States (US) seems stricter than ever following the actions of the Trump administration. There have even been reports circulating the superyacht industry of a crackdown on applications for certain visas needed for crew to enter the US – a major concern as the country is an important hub for many yachts employing foreign crew.
Traditionally, B-1/B-2 visas have been used by foreign crew to enter the US on foreign-flagged superyachts. B-1/B-2 visas are classed as visitor visas and are described by the US authorities as being "for persons who want to enter the United States temporarily for business (visa category B-1), tourism, pleasure or visiting (visa category B-2), or a combination of both purposes (B-1/B-2)". Periods of stay for B-1 visas may be granted initially to allow the visitor to conduct business for up to a maximum of six months and can be extended for another six months. Because of the permitted length of stay, and because no fixed schedule is needed, these categories are viewed as the most suitable visa options for foreign crew working on yachts.
However, there are many reports of crewmembers having problems obtaining such visas, which has sparked rumours that embassies are no longer seeing this as an appropriate visa for crew working on superyachts and are suggesting that a C-1/D visa should be obtained instead.
Crewmember (D) visas are described as "for persons working on board sea vessels or international airlines in the United States, providing services required for normal operation and intending to depart the United States on the same vessel or any other vessel within 29 days". If crew travel to the United States to join the vessel, in addition to a crewmember (D) visa, they will also need a transit (C-1) visa or a combination C-1/D visa. Due to the very nature of yachting, this 29-day limit is not the most suitable option for yacht crew.
The Department of State is currently working on guidance on issuing yacht visas...
While there is still no clear-cut information, it seems that the issue is being addressed. Patience Cohn, industry liaison for the Marine Industries Association of South Florida (MIASF), says the Department of State is currently working on guidance on issuing yacht visas. "At the American Boating Congress in Washington DC in May, the MIASF held a panel alongside representatives of the Department of State and Customs and Border Protection [CBP], which resulted in an open discussion and a better understanding of some of the misunderstandings that were resulting in visa denials," she says.
During the panel discussion, a number of misconceptions and issues were brought to light. Some of the following items were included in the points raised:
• Consular offices have often refused to issue both C1/D and B1/B2 visas to foreign yacht crew. Once they find out that a foreign-flagged yacht offering employment to a crewmember has been offered for charter in the past, they refuse to issue a B1/B2 and sometimes none at all. It doesn't matter if the vessel has changed to a private yacht or that a foreign- flagged yacht cannot be offered for charter in the US;
• Inconsistencies between US embassies have resulted in foreign crew going 'embassy shopping'. For example, UK nationals are choosing to go to the US Belfast Embassy instead of the US London Embassy because Belfast has a reputation for granting a 10-year B1/B2 visa as opposed to a one-year B1 visa in London;
Inconsistencies between US embassies have resulted in foreign crew going 'embassy shopping'...
• Some crewmembers have been denied the B1/B2 visa and instead been issued with the C1/D visa only to have this rejected by the CBP when they enter the US. Therefore, the difference between consulate and CBP determination is a problem because some consular officers do not seem to understand the intricacies of the laws and regulations that apply to foreign-flagged yachts when entering US waters;
• Some individuals may be denied a B1/B2 visa because they are not yet working on a yacht even though, to qualify for employment, crewmembers must often show that they already have a B1/B2 visa;
• Some crewmembers have been advised that they cannot fly into a US airport with the intention of signing on to a vessel in a US port but must join outside the US and sail into US waters, which seriously affects the swapping out of crews.
Concerned by the adverse impact that a growing distrust of this visa process for foreign superyacht crew might have on businesses and the yachting sector in the US, the panel discussed how to improve the situation. They concluded that further guidance was needed on vessel status – what documentation is required and accepted – and on the issuing of both C1/D and B1/B2 visas, whether this could be institutionalised for yacht crewmembers.
Included on the panel was Debora Radtke, owner of American Yacht Agents, who dismisses rumours that the B1/ B2 visa is no longer applicable to superyacht crew. "The clarification on that was that we are advising crew to apply for both the C1/D and the B1/ B2 visas as this covers them if they are arriving on either a commercial vessel or a private vessel," she says. "This is also the standard procedure in the aviation industry."
The onus is on the applicant to prove they do not want to move to the United States... This is also why we advise crew to provide as much proof of strong ties to their home country as possible.
However, Radtke points out, with a word of warning, that the biggest takeaway from the panel was that the representative from the Department of State made it clear that their directive for all non-immigrant visa applications is to assume the applicant intends to immigrate. "What this means is that the onus is on the applicant to prove they do not want to move to the United States," she adds. "This is also why we advise crew to provide as much proof of strong ties to their home country as possible."
While it appears there are still inconsistencies in how the US visa application process is enforced across different US embassies, there are certainly actions crew can take to give themselves the best possible chance for their application to be accepted. In addition to detailed vessel and cruising information, crew should be showing officials additional documentation including their contract, evidence of financial security and any proof of ties to a home country that makes clear an intention to return. It is important to note that all applications are still subject to the decision of the interviewer at the time and that different embassies have different expectations, so unfortunately there is no guarantee of a successful application. The industry can only hope that a blanket approach is adopted soon.
---
Click here to become part of The Superyacht Group community, and join us in our mission to make this industry accessible to all, and prosperous for the long-term. We are offering access to the superyacht industry's most comprehensive and longstanding archive of business-critical information, as well as a comprehensive, real-time superyacht fleet database, for just £10 per month, because we are One Industry with One Mission. Sign up here.