Alcoholism at sea
Alcoholism is an issue that appears to come hand in hand with maritime culture, but how do you identify the condition?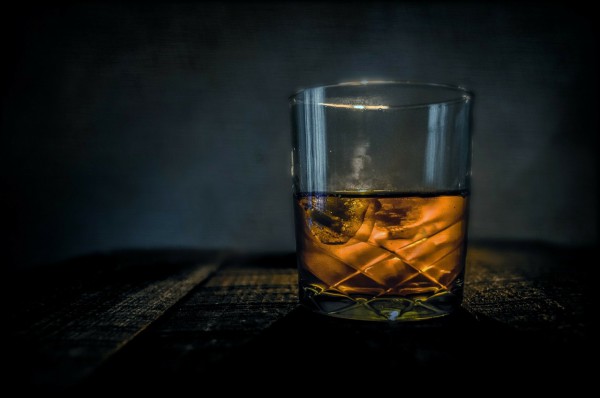 Alcohol dependency is a problem that is, and always has been, ingrained in maritime culture. While this is widely recognised as an issue, has it been perpetuated by a lack of available information?
In an attempt to highlight some of the tell-tale signs of alcoholism, recovering alcoholic and ex-captain, Peter, who is a member of Alcoholics Anonymous, but does not speak for the organisation, shares his experiences of alcoholism and the vital information he needed to break the habit.
For Peter, the interest in alcohol began at the age of 14 and despite not being able to buy alcohol himself, he put himself in situations where it was easily obtained. "Right from the very beginning when I drank I always seemed to get drunk," explains Peter. "I couldn't just have a couple and stop."
By the time Peter was able buy alcohol, he had begun a career at sea, where the drinking environment was just part of the job. "Once I started working at sea it was very easy, as I was earning money and the ships I was on had a bonded store, so you could get alcohol very cheaply and it was pretty much unlimited." Although there were restrictions as to how much one was able to buy on board, Peter explains that having access to alcohol was still an easy task, and he would have at least a case of beer and a bottle of spirits in his cabin at all times.
"The effect that alcohol had on me was very different to others, like my brother, for example. It seems to be that when he drinks, he gets a slightly dizzy, not a particularly pleasant feeling, at which point he feels he's had enough. However, when I drink I get this energised feeling, I get in control; it's different and it's a warning sign."
Peter then became a sea pilot in Jersey, but his drinking habit caused numerous difficulties with day-to-day operations. "I ended up drinking myself out of that job after I nearly put a car ferry on the rocks. But I lasted three years in that job, during which time I was starting to get stress related problems, which I put down to the job, but now I know that it was part of my drinking."
Although Peter struggled with a serious alcohol dependency problem for many years, no one recognised his abnormal relationship with alcohol or offered any real help. "People told me not to drink so much, but no one said I needed help, because I was in a culture where they were serving drink," he continues. "When one of the pilots got up in the morning, he was shaking violently and had to get up and go for a couple of Brandies. I was around these people and I thought it was just what you did."
Peter also talks about another incident when the boat he was on had been drunk completely dry on Christmas eve and had to look for alternatives for Christmas day. "We thought about emptying the compasses in the lifeboats, because they had a mixture of alcohol and glycerine, but someone had been there before us. As a result, we ended up drinking aftershave, and I was in my 20s, but I still would have told you that I didn't have a drinking problem."
As time went on and the consequences accumulated, and after 20 years of alcoholism, Peter had a moment of clarity and decided to reach out to Alcoholics Anonymous for a solution. "I phoned them when I was drunk so they came and saw me and I quit drinking the next day, I haven't had a drink since – that's 30 somewhat years ago."
It was having the correct information that helped eradicate the habit, which was something that wasn't available to Peter when he was on board. The abnormal reaction Peter experienced towards alcohol according to Alcoholics Anonymous is something different to that felt by non-alcoholics, and this all stems from the physical craving that some alcoholic feels upon having a drink.
As a result, Peter shares a simple test that can be used to identify an abnormal relationship with alcohol called the Marty Mann Test for Alcoholism. The test states that for the next six months, on the days that you decide to drink, you will drink no less than one drink and no more than three for the day. "I know that I can't do that, which is a telltale sign that I have a problem with alcohol," explains Peter.
For Peter, it was the information that lead to his recovery, understanding the physical allergy towards alcohol that alcoholics face, the damage that it is doing and the abnormal physical craving towards the substance. He found his solution in Alcoholics Anonymous, 30 years ago, and since then hasn't had a drink. The culture of drinking is rooted in maritime culture, so shaking the habit or merely recognising that you have a problem can be difficult. But the information is available to those who need it and there are tests such as the Marty Mann test that can help to identify the issue.
Profile links
---
Click here to become part of The Superyacht Group community, and join us in our mission to make this industry accessible to all, and prosperous for the long-term. We are offering access to the superyacht industry's most comprehensive and longstanding archive of business-critical information, as well as a comprehensive, real-time superyacht fleet database, for just £10 per month, because we are One Industry with One Mission. Sign up here.