A tender course of action
We look at the relative merits of the RYA's Tender Operator Course beyond Power Boat Level 2…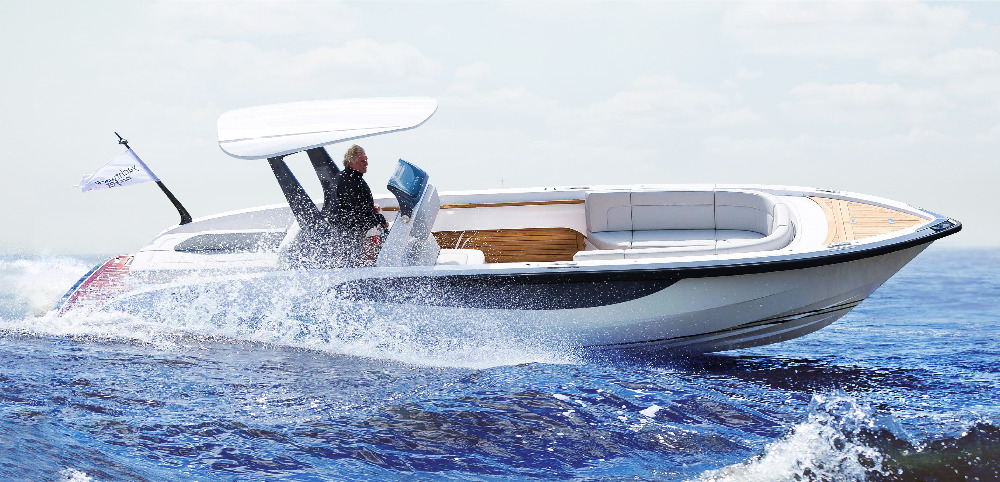 In the world of superyachts, there has, over the years, been an acceptance that when crewmembers come on board to work, they need to be in possession of certain basic skills, as well as the certificates that prove they are in possession of those skills. One such skill is the ability to drive a tender and, while it can be said there are a number of equivalent qualifications that amount to the same level of competence, it is largely accepted that Powerboat Level 2 (PB2) is the basic level required. However, should the industry continue to accept a minimum qualification standard?
It should be noted from the outset that this article is not a cry for further regulation. Indeed, if it were to be anything, I would rather this be considered an ode to common sense. There will always be cases where over-qualified individuals have accidents and, equally, there will always be cases where under-qualified individuals enjoy long, fruitful, accident-free careers on board yachts. At the end of the day, it is for captains and managers, not the industry at large, to determine how best to spend the yacht's money to mitigate the risk of an accident occurring under their tutelage.
"Initially, the industry looked outward to try to determine a commonly known and acceptable base standard for tender operations, and most looked towards PB2," starts Richard Falk, the Royal Yachting Association's director of training and qualifications. "PB2 is a two-day, basic entry-level course focused on boat-handling, basic safety and so on. It's relatively low level because there is only so much you can teach and learn in two days, particularly with three students."
Falk explains that over the course of those two days, around 25 per cent of the time (about four hours) will be theory-based in a classroom. The remaining 75 per cent (12 hours) will be spent on the water. If you balance out the on-water time across three students, it amounts to about four hours each. Moreover, once you take into account lunch breaks, tea breaks and unavoidable white noise, you end up with closer to two to three hours of boating experience.
For some, two days of theoretical and, to a lesser extent, practical powerboating may be sufficient. There are those who may start work on a superyacht, climb into a tender and already have the practical intelligence to drive the vessel, manage the guests and tackle new marinas and weather conditions during day and night with no problem whatsoever. But for every naturally gifted seaman, there is, I think it is fair to say, a great number who aren't.
"If you contrast the vessels that are used in PB2 with what deckhands may be driving on board a superyacht, there is really no comparison"
"If you contrast the vessels that are used in PB2 with what deckhands may be driving on board a superyacht, there is really no comparison," continues Falk. "In some cases, the tenders may be jet boats, they could be 10 metres-plus with twin 200-300hp engines on the back. They could be operating in unfamiliar waters, day and night, in a range of conditions, sometimes with navigational lights, other times without."
This wide operational variety is not covered in PB2, and nor should it be. PB2 is meant to be an introductory-level qualification for all manner of seafarers. Indeed, the minimum age for someone wishing to take PB2 is 12. I point this out not to insult the maturity or capability of all 12-year-olds, but merely to highlight that the course, despite the general agreement for it as a prerequisite to working on deck, may not touch on all the necessary skills required by a professional crewmember.
"Before working on a yacht for the first time, I did two courses – the STCW 95 and PB2," begins one crewmember who recently left his job on a yacht to pursue a shoreside career. "When I got my first job, it was on a 60m motoryacht. I couldn't tell you what make the tender was, but it was around six metres and jet drive – on PB2 I had learnt with a propeller. The tender had totally different controls and it was totally different to manoeuvre. I just asked questions of the first officer and tried my best to replicate what the other crewmembers were doing."
The crewmember goes on to outline the system that the on-board crew used to ensure the owner and guests were driven only by the most competent of the crew. Upon joining the vessel, he was restricted to driving only other crewmembers in the tender, while getting to grips with the unfamiliar tender controls. After he became more proficient, he began to drive charter guests and, eventually, the owners.
"Only a couple of us drove the owners when they were on board," he says. "The system was powered by common sense, but also experience. It took me about three months before I started driving the owners. I had to learn pretty quickly because although I joined the boat late, I ended up being one of the longest-lasting deck members within three months, and fortunately I picked up the driving skills quickly. There were people who had been there for a couple of years and still didn't get it; they just stuck to taking the other crew."
You would be hard-pressed to find a captain or senior crewmember who believes that an additional course is a sufficient replacement for talent, experience and trust, not to mention on-board training. However, not everyone is a natural and not everyone has a number of years of experience to call upon – or even months in some cases. How, then, do you ensure that you step up to drive your first tender with confidence?
"The industry grew organically," explains Falk. "I think what was probably the most indicative of the situation was that crew agents and captains, who were advising on training, didn't always understand what was involved in the PB2 syllabus. In some instances, they just assumed that night-time operations [which are not part of PB2] and other elements were included. As a result, some of the more forward-thinking members of the superyacht industry, largely represented by the Professional Yachting Association (PYA), looked at where incidents and accidents occurred, and decided that there was a need for a higher degree of skill and knowledge in operating a tender."
After having been approached by the PYA, the RYA set about building a course that bridged the gap between PB2 and the realities of yacht operations – the Tender Operator Course (TOC). The TOC has been available to crewmembers for two to three years, but while feedback from it has been positive, it has not yet been fully adopted by the industry.
"It is relatively little known within the industry. There are certain crew circles within which it is doing very well as part of a package," says Falk. "The aspiration of ourselves [RYA] and the PYA is that the TOC will become the de facto standard for superyacht tender operations. We don't want it to become regulated governmentally, we want the industry to continue growing organically and see the benefit of self-regulation."
To take the TOC, crewmembers must already have done PB2, or an equivalent course. The TOC is specifically designed to address the variety of situations that may occur when ferrying owners, guests and crew between superyachts and the shore. The course is a further two days and places an emphasis on pilotage, both day and night, and on how to safely carry and manage passengers, as well as other stressful scenarios such as towing, man overboard, preventing collisions and emergency situations.
"I think the industry has been extremely proactive in coming up with a new course," continues Falk. "But we always knew it would take time and the crew, captains and [recruitment] agents have not identified that, perhaps, we are a little bit negligent when it comes to properly preparing our crew – and here's an easy way to do it."
Falk does, however, concede that simply telling people that a course is worth doing is not overly beneficial, especially in light of the stigma that has been attached to the number and prices of the courses available in other areas of superyachting, not to mention the increasing number of courses required as part of the Manila Amendments' refresher training requirements. On speaking with a training centre, it became clear that the course was being utilised, albeit not in the way that the industry had envisaged.
"What you will find, I think, is that over time more boats will look at it as being valuable," explains Douglas Innes, director of Stormforce Coaching. "We currently have two types of students: there are those who come to us after their first season and want to upskill to work towards a better pay packet and promotion; the second group has yet to set foot on a yacht and want to increase their chances of getting on board." As these people rise through the ranks, their advice will become valued and we may see more and more people adopting the qualification.
However, as a result of the sink-or-swim, common-sense approach to tender proficiency that currently pervades the yachting industry, not to mention all those who choose instead to do their Yacht Master qualification, the TOC is unlikely to attract deckhands who have already gathered significant experience. The consensus seems to be that a number of months, to a number of years, of tender experience is still far more valuable than an additional tender course. But that does not mean that the course is not valuable for those trying to get on their first yacht and drive their first tender without fear, or for others for whom tender driving might not come naturally.
Image: Silverline, Yachtwerft Meyer
---
Click here to become part of The Superyacht Group community, and join us in our mission to make this industry accessible to all, and prosperous for the long-term. We are offering access to the superyacht industry's most comprehensive and longstanding archive of business-critical information, as well as a comprehensive, real-time superyacht fleet database, for just £10 per month, because we are One Industry with One Mission. Sign up here.