What is the best route to market?
Philippe Briand, James Claydon and Tommaso Spadolini discuss the best way to present new designs to the market…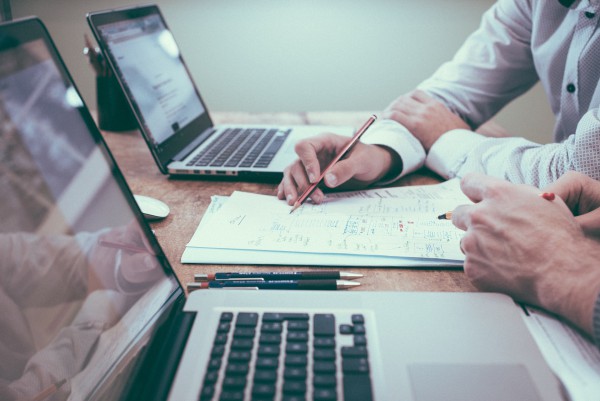 Taking a project to market appears to be an immensely confusing process for a lot of designers in the superyacht industry. While there are a handful of options a designer can take, understanding where to apply one's efforts isn't exactly clear and can occasionally prove to be an expensive mistake if it turns out to be the wrong one. With the proliferation of new designers entering the market, there is a vast number of concepts and designs available, not only confusing the clients, but also making it an extremely competitive sphere.
One of the aspects which makes tendering a project that little bit harder is that design is still very much a 'name game'. Many owners will concern themselves with only those that have designed countless projects under a prestigious brand name. From an owner's perspective, this is a way of potentially eliminating risk in the design process, and perhaps making the yacht a more desirable product on the brokerage market (see the design resale analysis in issue 183). However, this is misleading, and in some scenarios, the designer with the slightly less powerful brand name, may have the better product.
"The best route, depends on the approach," says James Claydon of Claydon Reeves. "It always used to be brokers, who were always in between us and the yard, but in the last few years we have done a lot of things directly with yards." In recent years, it seems that it is more common for designers to deal directly with shipyards, who will just contact the designer directly, rather than through a third party. Dealing directly with clients is obviously the most direct route to market, however, gaining access to them is extremely difficult.
"Clients are almost impossible to get hold of and increasingly this is where our efforts are," continues Claydon. "As a result, we are trying to get those links through other contacts, back doors, other industries and other premium products that they are going to buy and getting our name in with some of those people, for example Aeroboat and Rolls Royce." Briand also agreed with this point and explains that reaching out directly to clients is extremely difficult, and only on very rare reach out to a client
It is essential to create an element of trust from the market's point of view, or perhaps a series of projects that clearly showcase ability and skillset, rather than a computerised rendering as a standalone project. However, due to the advances in computer software, combined with the proliferation of designers entering the market, it's actually quite difficult to determine genuine and architecturally sound projects from designs that have been put together in only a few hours.
"Creating a concept requires a lot of explanation to the client; this is the reason why we need time with the client and express what the project is about," says Philippe Briand. "The quality of a design is not visible in a short explanation or rendering on a page - this is no way to express the quality of a concept or design. Placing a basic visual in a magazine is where things get messy today, because with renderings, people believe that there is a big design study behind it, whereas often there's not."
With this in mind, the way to differentiate between designs, within this truly saturated marketplace is to showcase as much of the process as possible, illustrating the journey from the initial idea to the latest stage in the design. it seems that computers have enabled designers to skip crucial parts of the process and take a shortcut to the final result.
"In my opinion, there are two primary channels that allow me to obtain contracts," says Tommaso Spadolini. "The first derives from the loyal relationships that I have built over the years with several owners, who are evidently satisfied with their rapport with me and my studio, pass my name on to other owners, friends and relatives." For Spadolini, an extensive portfolio has facilitated broad recognition of the studio, making it more visible to potential clients.
"The second channel, just as important, derives from the relationships consolidated over the years with specific shipyards who promote our design studio with potential clients interested in developing lines in the Spadolini style, or who are interested in linking their name to our brand. Naturally, both channels are actively assisted with attentive and precise communications that confirm our presence on the international scene."
Competing against someone who has a very established name in the market is a problematic task and one that, rather unjustly, rarely ends in success. "If an owner wants a name, then that is going to happen," says Claydon. "It's the same if a shipyard has a designer - the door is closed really. Most of the big yards have their favourites, and in the boom times, they were probably more inclined to try someone new. But these days they like to stay in their comfort zone with a known team, a known quantity - where they know the deliverables and that the design will be on time."
There is a clear favourite option in the desired route to a commission, and that is when a client reaches out to a designer directly, rather than though a third party. "Our best experience has been when the client approaches us having done his/her own research to find you," says Briand. "This is a strong indication that they are serious and determined for the project to go ahead. In this scenario, we can expect to have a positive collaboration from the beginning."
Tendering a design to the market will always be a challenge. However, it seems that gaining the market's trust through illustrating the detailed design journey taken to achieve the final design, ensures owners are more likely to believe that a concept is viable. Working with a shipyard is a very common route to market and one that appears to be more common than approaching a broker to take the design to market for you. We are an industry monopolised by a handful of prominent design studios, but that doesn't mean that clients and shipyards are unaware of genuinely good projects, it is just about fighting for an opportunity to get them in front of the right audience.
Designers can sign up to receive a VIP complimentary subscription to The Superyacht Report here. Don't miss issue 183, the Design special of The Superyacht Report and sign up - available to download now.
---
Click here to become part of The Superyacht Group community, and join us in our mission to make this industry accessible to all, and prosperous for the long-term. We are offering access to the superyacht industry's most comprehensive and longstanding archive of business-critical information, as well as a comprehensive, real-time superyacht fleet database, for just £10 per month, because we are One Industry with One Mission. Sign up here.