The 'Rown' Table
Managing editor Rachel Rowney sits down with female designers to discuss their experiences in the market…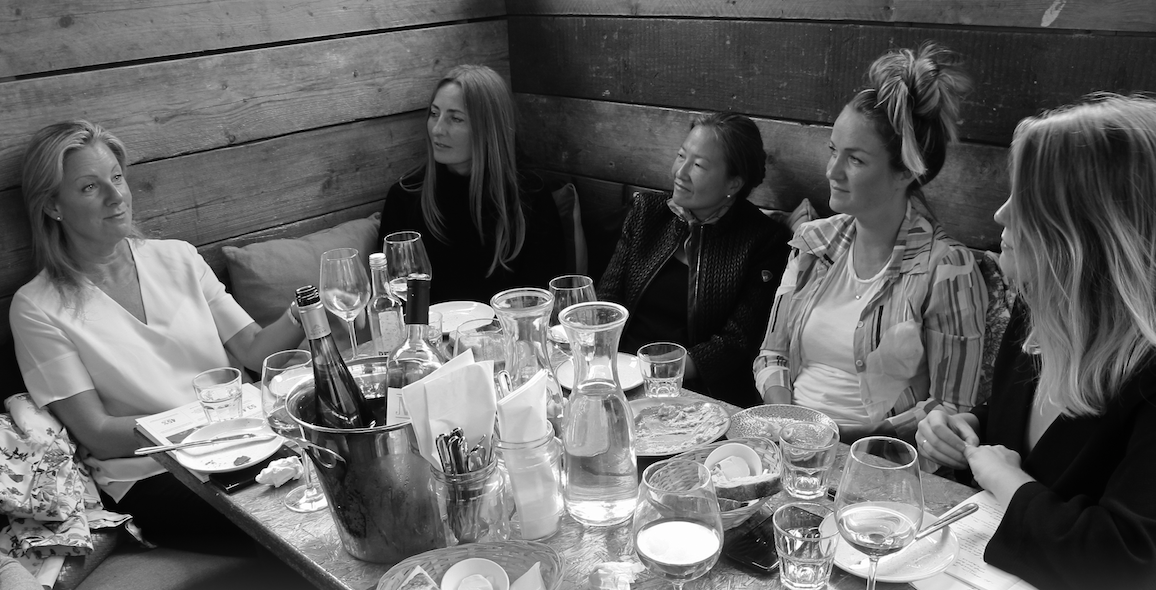 When the opportunity arose to host a round-table (or in my case, a 'Rown' table) for The Superyacht Report's Industrialist feature, I invited a selection of leading female designers from different areas of the superyacht world to discuss their experiences in the industry. I was joined by Daria Cabai, naval architect and founder of Navalmartin; Fiona Diamond, founder of Seymour Diamond; Selina McCabe, partner at Winch Design and Lay Koon Tan, co-founder of Nature Squared.
Rachel Rowney: I wanted to start the discussions with some data from the 2018 Wealth X Report that outlines how the number of female billionaires rose by 18 per cent in 2017, which increased the female share of the global billionaire population to 11.7 per cent. The global wealth landscape is evolving, particularly in the case of women, and I wondered if you had any initial thoughts on this and how it could impact the yacht market?

Daria Cabai: There are more opportunities on a mass level. There are incentives where there have to be a certain [number] of women on the board in some places, equal pay, and salaries are being revealed.

Fiona Diamond: It's about women having the ability and opportunity to earn the money in order to be able to go out and buy something luxurious like a yacht. If there are billionaire women out there, there's only one that is very well known for doing various sailing yachts; there aren't very many well-known female owners, unless they are married to a famous man. Would their choice be to build a boat? I don't necessarily think that it would be their first choice.
RR: When we talk about attracting new blood into the industry – attracting new owners – and how we need to engage with the next generation, is it going to be young women?

FD: I think what is refreshing is when you deal with a couple, it's becoming more apparent that the women are controlling what they are spending or what they are doing. There are intelligent women who are involved in the design of boats. Originally, a yacht used to be a bit of a playboy ground; men had it as a bit of fun. Nowadays, boats are becoming family boats and, as a result, clients are getting the women involved. For me, the women are becoming part of the process in order to make it into a home.
RR: Speaking of the 'next generation', how have your interactions with clients changed? I know a lot of communication is now conducted over WhatsApp or via text message.
Selina McCabe: For me, I think one of the hardest things has been the rise in the client representative, and actually getting face-to-face with a client. When you are doing any project with a client, it's emotional and when it's a yacht, it's a journey that you go on for four or five years.
"When you are doing any project with a client, it's emotional and when it's a yacht, it's a journey that you go on for four or five years."
FD: I think it's brilliant. I've seen a rise in family offices, which I'm sure serve a great purpose, but you end up with more and more people between you and the client. [With WhatsApp] you can have a direct correspondence with the client, even if it's just to send a picture. I think it's really important to keep that relationship going. I don't mind them WhatsApping me – any time of day.
RR: Is the role of designer unique in yachting, as it's very much based on a personal brand and relationship?

SM: Ultimately, you have to be the meeting that they don't want to cancel. That's what I always say to my team. Clients are so busy, you are just one in a line of people who are doing their house, their business, their hair, their tailored suits. You have to be the one [of whom] they say, 'No I want to make that' and then leave excited. They need to love the meetings.

FD: If you are not giving your top-notch service to a client who expects it, the smallest thing can be blown out of proportion. If people underestimate that, then they are in the wrong business. It's a service industry. You don't challenge why you're doing something, you work out how you can make it better. That's the attitude that you've got to go in with.

Lay Koon Tan: In the end, the brand is encapsulated in the person you are having the relationship with. It's the values you stand for that are reflected.
RR: We acknowledged the somewhat male-dominated superyacht industry earlier. Have you ever encountered any issues as a female designer?

LKT: Depending on culture, sometimes it can be very overt. I remember being in a meeting in Dubai where I turned up to a presentation and the guy looked around me and said, "Where's the man?"
"Depending on culture, sometimes [sexism] can be very overt. I remember being in a meeting in Dubai where I turned up to a presentation and the guy looked around me and said, "Where's the man?"
DC: Yes, I've been asked where the 'decision-making person' is.

FD: Anyone that works for me, if anything happened to them I would stand up for them, and I never had anyone that would do that for me. [If anything inappropriate happened] there was always a male boss who would say, 'Don't make a fuss, we don't want to lose the project'. If something happened, you were meant to laugh it off.

SM: We all have those stories where we say, "Looking back, that was so inappropriate."
RR: And moving forward, how do you see this changing? Working with more female clients?

DC: I believe that 10 years from now, we will have more female billionaires.

FD: Even if the women aren't signing cheques, I can say in the 30 years that I've been doing this, it first started that I would deal with men and men only. Then it has slowly become that you are dealing with the wives as the men are accepting that the wives will take on that role. I'm glad to say that I'm dealing with more women.

DC: You see a lot more young women owners coming to young female designers.

RR: You want to see yourself reflected in who you work with ...

FD: There's a younger generation of people coming through now that have the finance and a younger team around them. They are looking for someone to work with that will respect their views and their brief, not 'this is how I think you should do it'. The younger generation who are coming in, they don't have all the history of the big names in yachting, so they have the freedom to go out and look for the best person to work with.

SM: Perhaps women do offer a different shoulder in what was a men's world. Especially when women are coming in that you can relate to and you can show a different empathy to their brief. At the end of the day, that's the bottom line.
This interview is available in full in The Superyacht Design Report. Click here to subscribe.
---
Click here to become part of The Superyacht Group community, and join us in our mission to make this industry accessible to all, and prosperous for the long-term. We are offering access to the superyacht industry's most comprehensive and longstanding archive of business-critical information, as well as a comprehensive, real-time superyacht fleet database, for just £10 per month, because we are One Industry with One Mission. Sign up here.