Due to be published later this month, The Superyacht Migration Report will offer unprecedented analysis of superyacht migratory trends around the world. Forming the basis of this unique insight, MarineTraffic has provided data on superyacht migration patterns, meaning we can finally confirm or deny anecdotal reports that superyacht owners are becoming more adventurous in terms of cruising habits.
Although not considered a 'traditional' superyacht destination, we have predicted an increase in the number of vessels cruising in Japan as it enters a two-year period of large-scale sporting events. The Rugby World Cup will take place there later this year, from 20 September to 2 November, which will span over one of its busiest months: October is one of Japan's peak times for superyachts with visitations rising 20 per cent above average compared to other times of year.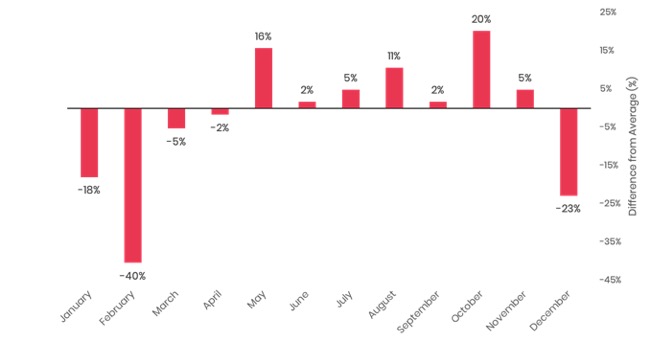 Source: MarineTraffic
In addition to the Rugby World Cup, the Tokyo 2020 Olympics will take place from 24 July to 9 August. According to our data, August is also one of Japan's busier times with superyacht visitation rising to 11 per cent above average. Nigel Beatty, chairman of the Asia-Pacific Superyacht Association, believes that the country will "take the predicted influx of yachts in its stride". His column on the subject will also feature in The Superyacht Migration Report.
Statistically, superyachts visiting Japan between 2015 and 2018 represent around 1.5 per cent of the total global fleet. As a superyacht destination, it is comparable with Cyprus and Brazil, which represent 1.6 per cent and 1.4 per cent of the fleet respectively. Over the last three years, however, Japan has grown in popularity, moving from the sixth most visited country in South East Asia for 2015 to the fifth in 2018. The regulations on movement between Japanese ports have changed recently, making it easier cruise around each area, which may have contributed to this rise.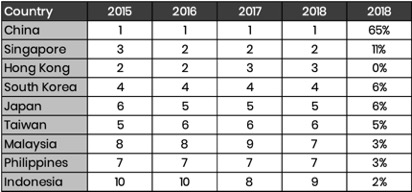 Source: MarineTraffic
Of the 90m-plus size segment, 1.5 per cent visited Japan between 2015 and 2018, with the average LOA of yachts visiting the region being 45.36m.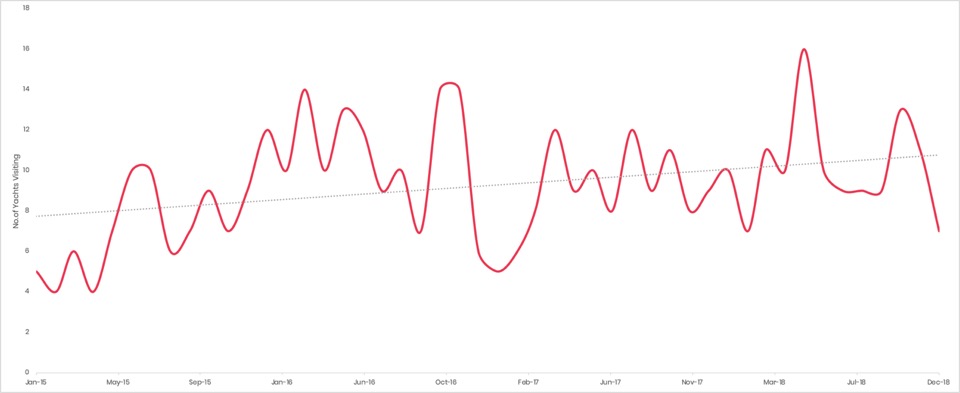 Source: MarineTraffic
The Superyacht Migration Report, due to be published later this month, will feature much more data and in-depth analysis on Japan as well as many other yachting destinations. To subscribe to our next report, click here.
---
If you like reading our Editors' premium quality journalism on SuperyachtNews.com, you'll love their amazing and insightful opinions and comments in The Superyacht Report. If you've never read it, click here to request a sample copy - it's 'A Report Worth Reading'. If you know how good it is, click here to subscribe - it's 'A Report Worth Paying For'.