Superyacht design: getting a foot in the door
We speak to Jack Canning about how can aspiring superyacht designers can kick start their career…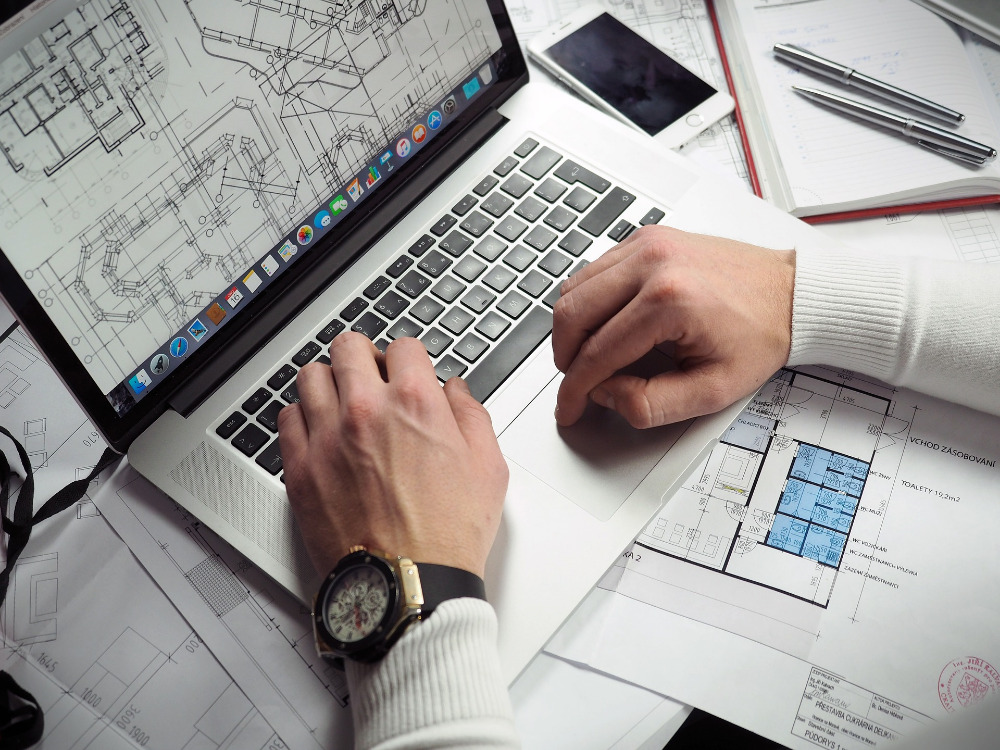 When setting out on a new career in yacht design, it seems there are a series of hurdles to jump before you successfully land a position in a studio. There is no doubt about it, though – this particularly distinctive sector of our already very niche market is jam-packed full of passion. Most of those at the very top of their game have done their stint at the bottom of the food chain before they got where they are today. So what should one do to get on the right track when beginning a career in yacht design?
For many superyacht designers, their journey doesn't originate from superyacht-specific sectors. In fact, many leave university without fully grasping what the world of superyacht design entails. Tim Heywood, for example, told The Superyacht Report in a previous issue that at the beginning of his career in 1972, after completing his studies in Industrial Design Engineering that he "had no real concept or grounded understanding of the large-yacht market, but soon came to understand that it was a great opportunity to combine [his] interests".
Everyone will have their own individual path to enter the market, but all designers have one thing in common and that is undeniable passion for superyacht design, and this will certainly help young designers to get into a studio.
Everyone will have their own individual path to enter the market, but all designers have one thing in common and that is undeniable passion for superyacht design, and this will certainly help young designers to get into a studio.
"I would heavily consider not just applying for jobs, but applying for extended work experience," says Jack Canning, head of interiors at British design studio RWD. "Ultimately, work experience will help young designers get a foot in the door and, more often than not, lead to a job at the end of it."
Therefore, it's not all about getting into the studio of your dreams straightaway; initially it's about gaining relevant experience for a role that you would like to work towards and eventually be prepared for. Getting a position in a studio that puts you in the right track seems to be the best course of action for those just starting off. This initial work is likely not to be paid, but the experience itself is an invaluable booster at the start of a young designer's career.
"Sometimes you will get paid, other times you won't – I worked for free for three months of my career just to get a foot in the door, and I knew that I would learn more that way as opposed to being in an irrelevant job that is paid."

- Jack Canning, RWD
"Work experience in a studio will provide you with the relevant experience to work for another company in the longer term," says Canning. "Sometimes you will get paid for that, other times you won't – I worked for free for three months of my career just to get a foot in the door, and I knew that I would learn more that way as opposed to being in an irrelevant job that is paid." Thinking further ahead, Canning suggests that university students get work experience in the summer and Easter holidays to gain relevant experience that will appeal to design studios when it comes to looking for a full-time position.
Many people fall into the trap of panicking when they don't know where to specialise in the broader spectrum of design, but many designers find themselves in yacht design having previously worked in other fields of design. The point is that gaining experience in other design sectors will still provide much relevant transferrable experience.
"It is easy to transition on the interior design side from another sector," says Canning. "Yachts now are more and more about reflecting the design of a client's favourite hotel, house or apartment rather than a previous yacht. A yacht is essentially a combination of a high-end house, hotel, spa. We are looking for people with ideas and people [who] go to design shows and exhibitions. We want people [who] are fully immersed in the subject, not just for yachting but for top hotel design, architecture, residential design, among others. That is the world that I came from, so I have a high-end commercial background."
When it comes to getting an interview with a design studio, there is certainly something to be said about who you know to set up that initial meeting. But, as Canning points out, this is certainly not the be all and end all; having a good network is unlikely to allow you to cut corners.
"There is always going to be a degree of who you know, so if you run in circles where you talk to someone who knows someone with a position opening, that is going to help," explains Canning. "However, having a good contacts list is not going to help you any more in your interview, necessarily. It might help you get the interview but it is very unlikely to help you get the job. But it is important to network at the various design events happening throughout the year."
One thing to always remember if you have a valuable contact in the industry is that leading design studios want the best there is, not someone who they just like to have around. Therefore, having a contact in the studio isn't something to rely on when it comes to landing a proper design position.
So once you've got the interview, what is it that the studio is looking for? Obviously, it's talent and creativity, but there are different methods of searching for these traits in a potential candidate. "We really look for people who have the ability to think creatively," says Canning. "We don't want to just see the end product which could have been done using any old computer software. We look for the process in how they got to that final result, which is just as important as the final piece because we use our own 3D visualisers, so we're not looking for that. We're looking for a designer, and the process that someone goes through to arrive at the final result."
For those just entering the industry after university or other training, each candidate will have varying levels of work to show their potential employer, but not having an extensive portfolio is not necessarily a bad situation to be in. "The extensiveness of a candidate's portfolio will vary, depending on how much work experience they have done," says Canning. "If they haven't done any yacht projects before, and if we are unsure of their ability to transfer to yacht design, we often ask them to do a small yacht-design conceptual project and we will give them a brief." This appears to be a common exercise for design studios looking to hire new talent. Rather than looking at only the final result, this exercise tests someone's ability to translate a brief into a final product.
"Setting someone a mock concept to do is a good test to see how up for the job they are," adds Canning. "We would typically do this after one interview, or before their first interview where we would give them two or three weeks to do it. It's also a way of proving that they can successfully translate a brief, that they have relevant ideas, [and] a really good way of assessing everything, from how they present things to how they design."
There are things which will immediately indicate if a candidate is not right for the job, some of which are vital to bear in mind. While there are the obvious attitude traits that one looks for, such as being hard-working, motivated, pleasant to be around and passionate about the subject, Canning says that one thing, above all else, will ruin your chances of landing the job.
"If a candidate presents images or work that is covered by an NDA [non-disclosure agreement] with another company, it is a massive faux pas and will reflect really badly on them," says Canning. "If someone showed us a visual or a photograph of the inside of a yacht which is not in the public domain, it would suggest to us they're not trustworthy because that is something that we pride ourselves on as well – client confidentiality."
The main point to take away from this is to focus on getting that initial experience in the bag. It certainly won't be glamorous and it is likely that it also won't be paid, but it will set you up for a better position in the long run. Almost every successful designer has served their time at the bottom of the ladder. Putting in that time now will pay off in the long run.
Profile links
---
Click here to become part of The Superyacht Group community, and join us in our mission to make this industry accessible to all, and prosperous for the long-term. We are offering access to the superyacht industry's most comprehensive and longstanding archive of business-critical information, as well as a comprehensive, real-time superyacht fleet database, for just £10 per month, because we are One Industry with One Mission. Sign up here.