Finishing De Luxe - A world-class and internationally mobile superyacht fairing and painting company. Often referred to as "the best kept secret in superyacht finishing", our 250 strong in-house team pride themselves on having completed over 100 superyacht projects to date, whilst leading the way in setting the industries highest standard.
Services
Superyacht fairing and painting
Full project management
Corrosion treatment
Topcoat application
Metallic & Pearlescent applications
Interior Painting
Graphics
Machinery Spaces
Implementing quality control systems
Paint protection
Why Choose FDL?
Over 30 years experience in marine finishing
Over 250 'in-house' expert finishers
Over 100 superyacht projects carried out worldwide to date
Successfully completed projects in 5 different countries simultaneously
Transparent documenting and reporting system to give clients and shipyards peace of mind
Mapped scheduling system, showing operational areas, working times and deadlines to assist with shipyard planning and management
Offices in Holland, Germany and the United Kingdom to support our clients globally
Address:
Bürgermeister-Schade-Str.20
Schönkirchen
DE
D – 24232
Contacts: Address:
Bürgermeister-Schade-Str.20
Schönkirchen
DE
D – 24232
Contacts: Address:
Landweerstraat-Zuid 93-U
AK Oss
NL
NL – 5349
Contacts: News summary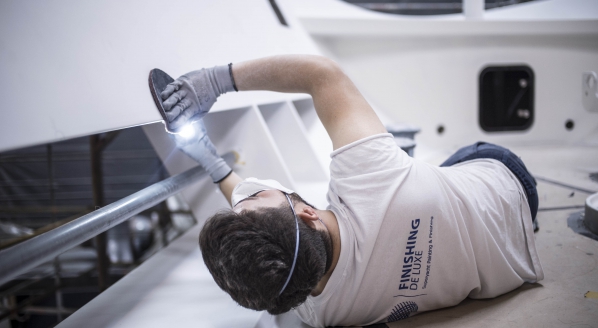 SuperyachtNews speaks to Finishing De Luxe about adapting to lockdown and project timelines…
Business
Press releases
Finishing De Luxe successfully acquires Concept Yacht Finishing…
Press Release 12 Nov 2018