Arrabito Naval Architects
ITALTECNICA SRL was founded in 1980 by Eng.Giovanni Arrabito. Since then, and during the last 30 years, our Company was charged and realized a large number of projects,
In 1996 Eng. Giovanni Arrabito and his staff were joined by Eng. Giuseppe Arrabito, having a Naval Architecture degree from the Genoa university.
Nowadays, nearly 3.000 hulls ranging from 32' to 160' designed by our Company – actually known under the logo brand "Arrabito Naval Architects" – are sailing worldwide.

"Arrabito Naval Architects" mainly operate on the "Naval Architecture & Marine Engineering" aspect of each project but, as specifically requested in the past, a full external styling consulting service has been developed on some projects too.
Mission
Naval Architecture & Marine Engineering basic design and services for private customers, shipyards and boatyards
Special Hull Lines design & Tank Testing
Advanced structural calculations
Stability Tests and Stability Booklet calculations
Technical Survey inspections under vessel construction or before contract signing
CAD-CAM services for composite hulls and superstructure moulds
Address:
Piazza 185
Reggimento Artiglieria Folgore
Livorno
Tuscany
57128
Contacts: News summary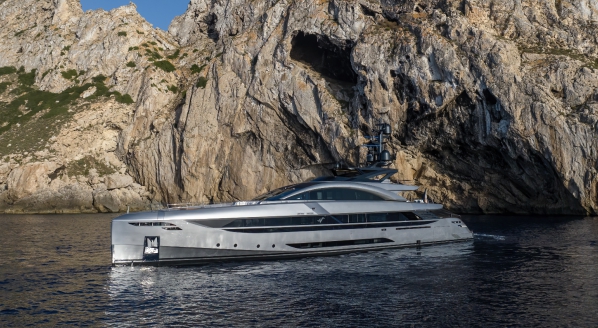 Rossinavi enters a new era with the delivery of its first hybrid motoryacht…
Fleet