We, as AES Yacht Company, are building mega-yachts made of steel and aluminum together with our experienced and dynamic team. While trying to make our customers' dreams come to life and satisfy their likings; we see achieving luxury and comfort as couple of our company targets.
Our goal is to manufacture technological mega-yachts that are also capable of handling the roughest of weather and sea conditions and set safe sails in all seas of the world. Designing and constructing mega-yachts are a uniqe passion of AES Yacth. Customers coming back over and over again are the biggest proof on how experienced the AES yacht is on repair jobs and the goal of the team is to maintain this success and make it permanent. The most important detail of having a real super yacht is to have a unique and comfortable interior.
AES Yacht conveys its most important experiences on this subject to the clients which are candidates to become turn-key project customers.
Address:
Postane Mah. Sad 1k Sokak No 11
Tuzla
Istanbul
Istanbul
34940
Contacts: News summary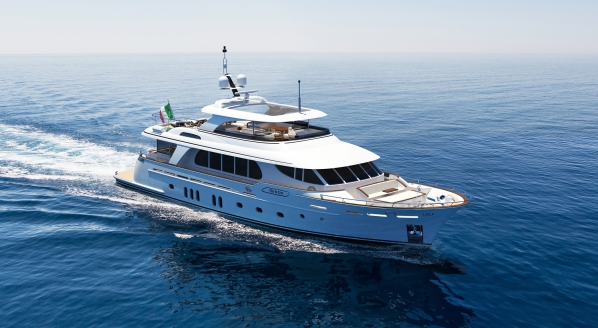 M/Y 'Vanadis' is the first Italian superyacht to obtain the Lloyd's Register's 'Hybrid Power' certification…
Fleet
Press releases
No press releases