LOGICA Yachts are steel/aluminum displacement motor yachts with stunning sleek design, engineered for the highest safety, excellent performance, range and comfort.
LOGICA Yachts has brought into the Mega Yachts the philosophy, the elegance and the appeal of the sailing world, giving to the range a strong personality.
Gentle profiles, essential and discrete, are designed to maximize interior volumes. The imposing vertical bow enhances LOGICA Yachts strength and majesty.
The hull lines, are a step forward in terms of sea keeping and efficiency.
Low consumption, long range and hull shape stability are the key values of LOGICA Yachts, together with clean yacht lines and innovative technical solutions for the best customer's experience onboard.
News summary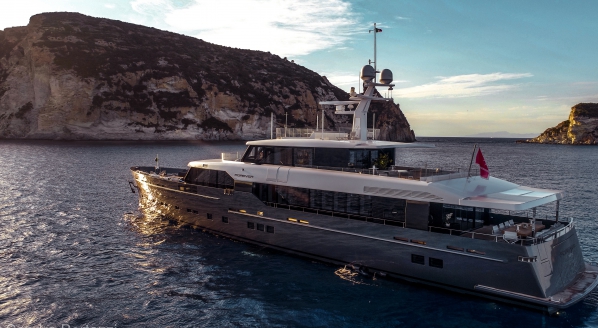 After a chalet project in the Swiss Alps, one designer took on the challenge of his client's yacht interior…
Fleet