Next year is a significant one for Sam Sorgiovanni as he celebrates 20 years, having established his design studio in 1997. Sam Sorgiovanni Designs was established after 12 years' experience working for the progressive Australian shipbuilder Oceanfast and under the design direction of the legend Jon Bannenberg. It was the Australian can do' attitude and practical experience having worked for a shipyard that enabled Sam to develop a keen eye for detail and practicality but at the same time develop his own style and keen sense of detail. Australia has a lifestyle that embraces the sea, sand and sun. With an appreciation of the multicultural influences that come from the country' proximity to Asia, Sam Sorgiovanni has developed a unique style that combines the simplistic and natural beauty of a tropical lifestyle. This idyllic and relaxed design style translates so well to living on a motoryacht with a spa resort feel that allows guests to truly relax and enjoy the retreat atmosphere. With so many vessels and designs ranging from 10m to 200m, Sorgiovanni Designs has the experience and the passion to realise dreams and aspirations. Their geographical location is their unique advantage that inspires innovation and uniqueness. Anywhere and any time we travel the world to service our clients.
"' most important when creating a new design to keep one eye on the past and the other looking into the future. Successful design must embody experience and innovation."
— Sorgiovanni
What we offer
Specialising in both exterior and interior design for projects based on land, at sea or in the air, our services include 3D modelling and printing combined with traditional hand sketching and 2D documentation. All creative designs start life as hand sketches personally drawn by Sam Sorgiovanni incorporating his unique artistic flair and style. With a compilation of sketches and computer-generated images, the design is accurately communicated to the client. Then the experienced and expert team of designers working with Sorgiovanni develops these approved concepts to full working design drawings. With over 30 years' and more than 60 projects, Sorgiovanni' designs have a well regarded reputation for attention to detail. Combined with the knowledge gained by working with some of the best shipyards in the world, the dedicated Sorgiovanni Design team has the skill and passion to create and ensure results that surpass the client' highest expectations.
List of core services
• Exterior design
• Interior design
• Project management
• Residential design
• Transport design
Address:
117 South Terrace
Fremantle
Western Australia
6160
Contacts:
News summary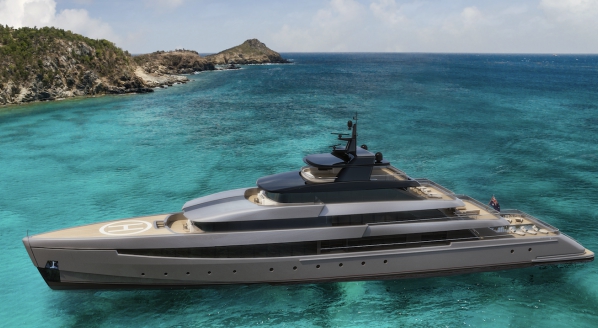 Sorgiovanni Designs featured within 70m concept, EY70…
Fleet