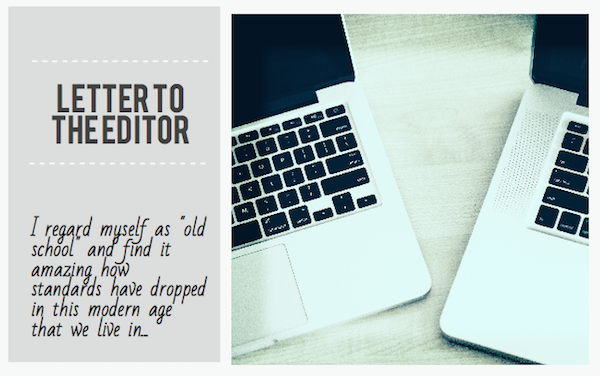 An engineer recently emailed us to voice his exasperation at transferring his merchant skills into the superyacht fleet, despite confident in his engineering and interpersonal skills. With his consent, we have decided to publish the letter, hoping to gain a response from the wider industry.
Hi Lulu,
I am a marine engineer with 25 years' experience and a Class 1 CoC. My problem is that every time I apply for a position or speak to someone in a recruitment office I get the same response: I have not worked on such a yacht before.
In my profession it takes time to build up experience and knowledge, and the longer you work the more experience you obtain, which I would have thought was a very important factor. I have worked on many different types of vessels, but after actually working on board superyachts for a short periods I find the same problem exists: many of the crew have been there for ages and have no great knowledge of or enthusiasm for their job.
I regard myself as "old school" and find it amazing how standards have dropped in this modern age that we live in. When I first went to sea in the late '70s things were very different; the crew were so much more professional and skilled compared with what I experience today.
What I do find most frustrating is that all the things the yacht recruitment agents say that they require is very hard to come by, especially in younger engineers with far less experience. In my experience, if the owners would only give the likes of myself the chance to show them what I can offer, I feel that they would get their money's worth. One of your articles stated it was important for candidates to have good personnel skills and to know how to deal with people; again, very frustrating for me as I feel those are my strong points, being able to discuss any issues and deal with all types of awkward situations. It frustrates the life out of me when I see my colleagues who show no pride in their work and are more interested in their internet banking or Facebook. This industry needs good leadership so that good work ethics and work quality can be passed on like it was in the old days and the vessels can have a better quality of crew, especially in the engine department.
---
The right people are out there, they just have to be given the chance to sell themselves which would in turn give the owner the quality that he is looking for.

---
I am a very hands-on engineer and love my work. The frustrating thing for me is that I cannot even get a chance to prove to a prospective employer that I might be exactly the man he or she is looking for to look after such a valuable yacht. We all know about writing CVs, but now they are simply fabricated to look great but do not reflect the actual person you are considering to employ. Until you actually meet a person you will never know if they have the experience and enthusiasm to satisfy the requirements. I would dearly love to work on a superyacht and know that I can fulfill the criteria, but how do I get the chance to prove it?
I have written emails to a few yacht companies who are always advertising for engineers – one chap in particular has still not replied to two emails I have sent him and he was the one who asked to connect with me on Linkedin. I find this very unprofessional and quite disappointing considering that these are the people who require crew.
Surely an engineer who actually loves engineering and has the skills and experience would be a good catch. So why will these people not even consider to speak to the likes of me and sound me out? I am absolutely confident that I can satisfy their requirements.
I hope I might get the opportunity to find a position on one of these superyachts in the not too distant future and that the personnel in the recruitment departments will realise there are many more of the right people out here. I know that if I owned a superyacht I would want the best crew that I could find and I certainly know how I would go about it. The right people are out there, they just have to be given the chance to sell themselves which would in turn give the owner the quality that he is looking for.
Best regards,
Andy Sutherland
---
If you like reading our Editors' premium quality journalism on SuperyachtNews.com, you'll love their amazing and insightful opinions and comments in The Superyacht Report. If you've never read it, click here to request a sample copy - it's 'A Report Worth Reading'. If you know how good it is, click here to subscribe - it's 'A Report Worth Paying For'.