Daughter of Yachting Developments' Ian and Blanche Cook, Bianca Cook was born into the world of superyachts. Having also worked on board sailing yachts Endeavour, Mondango and Hetairos, Bianca embarked on a different kind of yachting adventure last year, joining the Volvo Ocean Race 2017-18 on board the Turn the Tide on Plastic boat, making her the first Kiwi woman to participate in the race since 2001.
Her VOR story began during her time on 67m Hetairos, a competitive race yacht, where Bianca met lots of race crew that were experienced VOR sailors. She had always wanted to get on one of the VOR teams, either shore side or on the water, and when a change in the rules meant that teams were looking for more female sailors, she was encouraged to send her CV to as many people as possible.
This eventually got the attention of Dee Caffari, skipper of the Turn the Tide on Plastic boat, who asked Bianca to come and sail with her for a trial. "We were in the middle of a boss trip in Fiji and I couldn't make it," Bianca recalls. "I thought I had missed my opportunity, but shortly after I got a phone call from Dee again asking me to come and join the team full time. So, I gave the boat two weeks' notice and that was it!"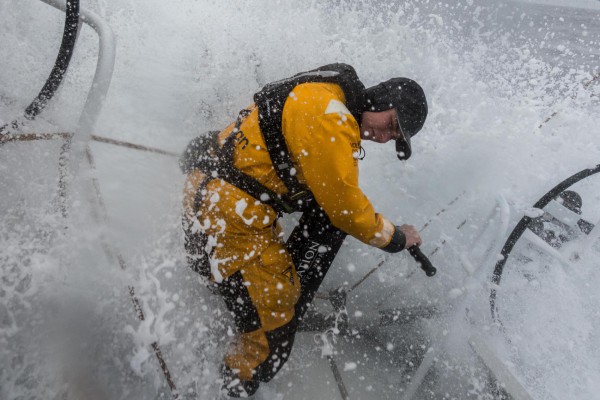 Image by James Blake / Volvo Ocean Race
Hetairos isn't exactly your stereotypical sailing superyacht: accustomed to high-performance racing, Bianca was well prepared for the gruelling sailing aspect of the race. "Let's just say my scariest moments at sea haven't been on a Volvo 65," she laughs. "Going from Hetairos, where the loads are massive, to this is like going back to a dinghy. The biggest difference has been sailing without the luxuries: instead of comfy bunks and personal space, we have to move our lives every time the boat tacks; instead of a nice shower, we have to wait for a rain squall to have a wash; and instead of a professional chef cooking you every meal, we have to make do with freeze-dried food!"
As well as having Bianca involved, this edition of the VOR has welcomed a high number of female sailors across all of boats. Thanks to a rule change, which limits all-male teams to seven sailors and gives mixed teams a significant numerical advantage, every boat in the race has at least one or two female sailors on board, with Turn the Tide on Plastic being the only boat to have a 50:50 female to male ratio as well as a female skipper. This makes the VOR 2017-18 an important milestone for women in the sport.
"I hope that it will open doors and encourage more women to participate in the sport at a high level," agrees Bianca. "The VOR is the highest level of offshore racing and I think it's a fantastic step that the organisers have taken. And it has worked really well; our boat works like clockwork, the team dynamic is good and everyone has a voice on board. Those that had doubts initially have realised that the women on board are strong enough and they have incredible sailing abilities."
Before embarking on her offshore adventure, Bianca was in the midst of her Officer of the Watch modules, which she still intends to complete upon her return. Although, she admits, her full-time employment on superyachts is likely to have come to an end. "I will always be involved in the industry, either through deliveries or regattas, but I would like to concentrate on the offshore racing circuit for now and see where that takes me," she concludes.
Best of luck to Bianca and the rest of the Turn the Tide on Plastic team!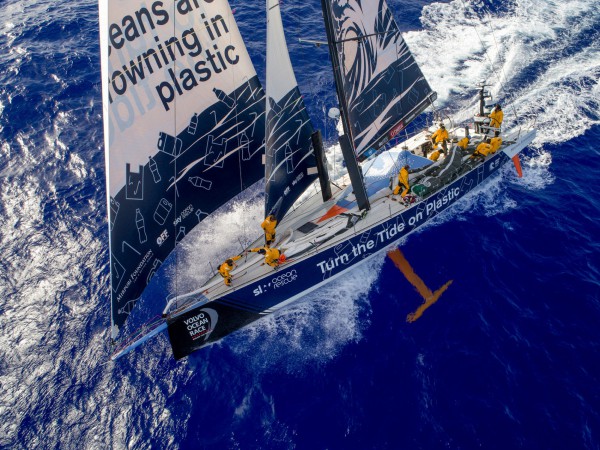 Image by Sam Greenfield / Volvo Ocean Race
Slider images: Bianca at the helm by Jeremie Lecaudey / Volvo Ocean Race; Bianca trimming by James Blake / Volvo Ocean Race; On stage and arriving in New Zealand by Jesus Renedo / Volvo Ocean Race
Profile links
---
If you like reading our Editors' premium quality journalism on SuperyachtNews.com, you'll love their amazing and insightful opinions and comments in The Superyacht Report. If you've never read it, click here to request a sample copy - it's 'A Report Worth Reading'. If you know how good it is, click here to subscribe - it's 'A Report Worth Paying For'.