Considering chartering a yacht? Why its worth investing in a broker
A comparison between a boutique brokerage experience with the use of newer, digital platforms…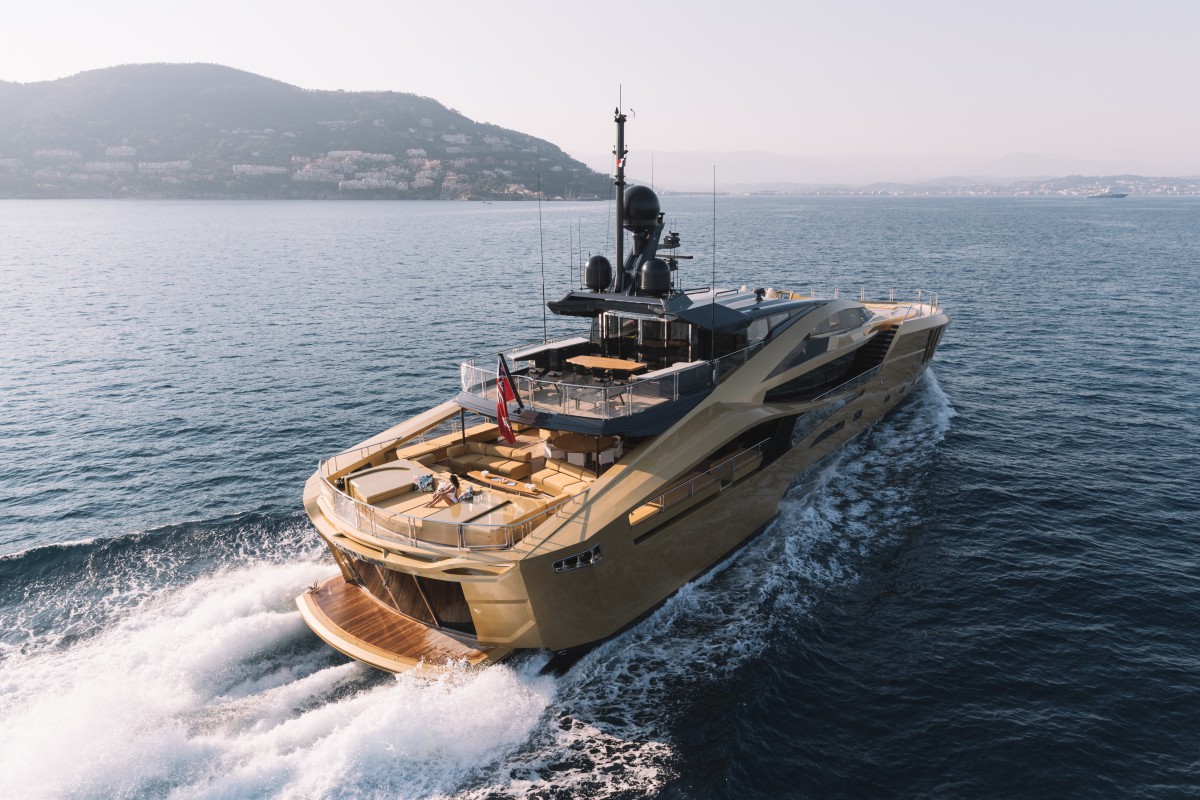 Image: Breed Media
Jim Evans,managing director and Chris Craven, leading charter broker of SuperYachtsMonaco compare the benefits of a boutique yacht brokerage with digital platforms.
"Disruption" has become a persistent buzzword in the digital arena since the champion disrupter, Uber, broke up city taxi monopolies across the globe. The superyacht sector is also experiencing disruption, as new digital platforms seek to make traditional brokers less relevant. Change is certainly overdue in some areas (and is welcome), but over time it seems that a herd mentality has developed; in that people have started to equate "disruption" with better value, or quality in general. Well, it isn't necessarily so. In low value / high volume transactions, it may be hard to argue against the benefits of low cost and convenience to the consumer. However, when it comes to the yacht charter market we need to look a little closer at the proposition.
Disruption is very trendy; and so, as a consequence, those who head up the new disruptive companies get plenty of air time in the press when they want to tell us all about their groundbreaking new products, and how good the new world is in comparison to the old world. We listen to them and we wonder if we might be looking at the next Elon Musk, or some cool new guy whose disruptive idea is going to revolutionise the way in which we do the routine things in life. In recent years, we have seen a spate of newcomers to the yacht charter market who have launched digital platforms. In some cases, the finance behind these entities has been provided by wealthy people with some experience on the ownership, or the guest side of chartering. These individuals seem to believe that their excellence in one field of business is instantly transferrable to the yacht business and that success and a relative reinvention of the wheel will follow fast. Unfortunately, that's hubristic and somewhat embarrassing – think Usain Bolt trying to become a footballer… Simply because you are a leader in, for example, the field of public sanitation it does not guarantee any success in the quirky, complex and emotive field of yachting where relationships and experience can count for more than rugged business experience. With one notable exception, which marries the old orthodoxy with new tech, most of these digital experiments are doomed to be costly follies for their founders and the reasons are quite simple.
"a professional charter broker is a qualified, experienced voice (not just an email address)"
Chartering a yacht at hundreds of thousands (or even millions) of euros per week is actually very far from "routine". Yet, in the most simplistic of views, you might draw a parallel between the traditional travel agency structures and today's yacht charter brokers. You might argue that if the vast majority of travel bookings can now be made online without an agent's involvement, then by the same token so can yacht charter bookings. However, if you break it all down and look at what a bespoke yacht charter booking experience consists of – one in which you use a charter broker that is – it begins to seem obvious that a low margin digital platform could simply never compete.

So why use a traditional yacht broker and pay the associated fees? Because, from the first initial enquiry to the safe return of the charterer back home, the broker can do or offer the following things:

1. Provide first-hand knowledge of the crew; the most important factor of any charter and the key to guests having the best possible experience. Professional brokers make it their day-to- day business to be familiar with the yachts, their crews and their reputations.
2. Provide first-hand knowledge of the real condition of the yacht (photos can oversell anything). Charter brokers visit yachts, appraise them with a critical eye and will pass on findings to their clients.
3. Provide first-hand knowledge of how the yacht operates. This feedback is derived from inspections, lunches and "fam" trips…

4. Provide advice and responses on the contracts the charterer is about to sign. Although the legal framework for yacht charter is relatively simple and has been refined over the years, there are potential pitfalls. Each individual charter has unique elements to it which could rebound on a badly advised charter client.

5. Provide confidence that, once the contract is signed, the client's money is going to be responsibly dealt with under international banking laws and end up in the right place. Well established brokers who have membership of MYBA or similar organisations provide a secure means of holding funds and handling APA.

6. Provide a full-service package with a real person at the end of the phone to manage the detailed and personal requests that make a yacht charter 'personal' and 'bespoke'.
7. Be present at the point of embarkation to introduce the charterer to the captain and crew of 'their' yacht.
8. Provide an immediate 24/7 back up should any "situation" develop onboard, providing expert guidance on the contractual responsibilities of both owner and charterer.

9. Provide guidance on the captain's management of the APA. I.e. how the charterer's money is spent.
10. Provide post-charter follow up on any issues, questions or complaints on a personal level
11. Be an immediate phone call away from any financial, contractual or practical question that could be posed by the charterer at any stage of the charter process.


In summary, a professional charter broker is a qualified, experienced voice (not just an email address). These professionals offer support and guidance to charter clients through what can appear to be a complicated and unknown venture, making it the most amazing and enjoyable experience of their lives.

So why can't a digital yacht charter platform offer all of this? After all they are not all fully automated websites and some of them have people, even brokers handling their enquiries… The answer is down to simple economics. If a company is offering the handle of yacht charters at a vastly reduced commission rate then they are operating on the slimmest of profit margins and cannot as a result offer the kind of comprehensive service that is described in the list above.

Travelling to the yachts to understand their layout and condition, meeting the crews and sampling the chef's food all sounds like fun – and probably it is – but it is also basic research which gives a traditional charter broker the fundamental advantage in knowledge. And it goes far deeper than the digital pretenders lacking a comprehensive understanding of the product; the subtleties of the contract itself, tax issues which are a constantly moving target in the European community and the most up to date information in regard to availability and location of the yacht which is available to professional members of MYBA / Yachtfolio only.

So, the bottom line is that five star service comes at a cost and those platforms offering the "best possible prices" are simply unable to offer service at the right level and in failing to do so damage our whole industry.
Profile links
---
Click here to become part of The Superyacht Group community, and join us in our mission to make this industry accessible to all, and prosperous for the long-term. We are offering access to the superyacht industry's most comprehensive and longstanding archive of business-critical information, as well as a comprehensive, real-time superyacht fleet database, for just £10 per month, because we are One Industry with One Mission. Sign up here.