The real state of the superyacht industry
At an exclusive event held at the Clyde & Co headquarters, a panel of experts discussed the health and future of the market…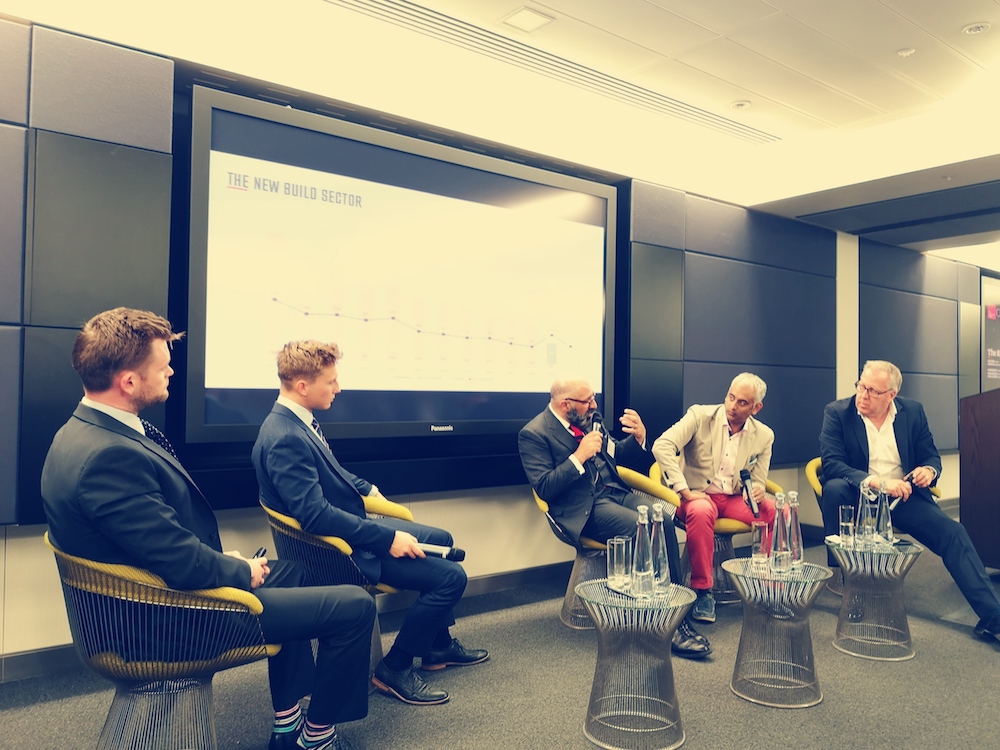 At an exclusive event held at the Clyde & Co headquarters in London, superyacht market stakeholders and mainstream media publications gathered to see a panel of industry experts discuss the 'real' state of the superyacht market, with a particular emphasis on dispelling common misconceptions and being candid about the inner workings and nuances of a frequently maligned industry.
"I believe that, a lot of the time, the message that we perpetuate as an industry to the mainstream media is slightly rudimentary in that it tends to focus on fleet growth. We, as an industry, fail to communicate what is really happening across the variety of sectors that comprise the superyacht industry as a whole," began William Mathieson, Editorial and Intelligence Director of The Superyacht Group.
"The usual message tells us that there are around 5500 superyachts in the fleet. But, how many of these vessels are actually active? During our research into migration, with data provided by MarineTraffic, we found that there were nearer 4400 active superyachts over the last five years, that is, there was 4400 superyachts that have recorded AIS activity during this period. We would even go further and say that, of these, only around 3500 can be truly considered active, and it is these vessels that form the nucleus of this market. Around 3500 superyachts keep us all employed."
"...they encapsulate everything that is both good and bad about a floating expression of wealth"
Furthermore, of the active superyachts, far fewer still fall within the 100m-plus category. Indeed, to this day there are only 55 100m-plus superyachts in existence, which accounts for just over one per cent of the total historical deliveries, and yet there is an undeniable fixation on this size sector on the part of the mainstream media.
"Yes, 100m-plus superyachts get the publicity. They are, if you will, the cipher for what a superyacht is; they encapsulate everything that is both good and bad about a floating expression of wealth. They are a cipher for illegal spending, for tax evasion and for everything that is wrong with modern society. Hence, they become the industry's focal point," explains John Leonida, Partner at Clyde & Co. "Do they represent a significant part of the market? No. But they are big and they are photographed regularly. When you see a Daily Mail article about the superyacht industry, for instance, regardless of the topic matter, the accompanying photograph is usually a 100m-plus vessel."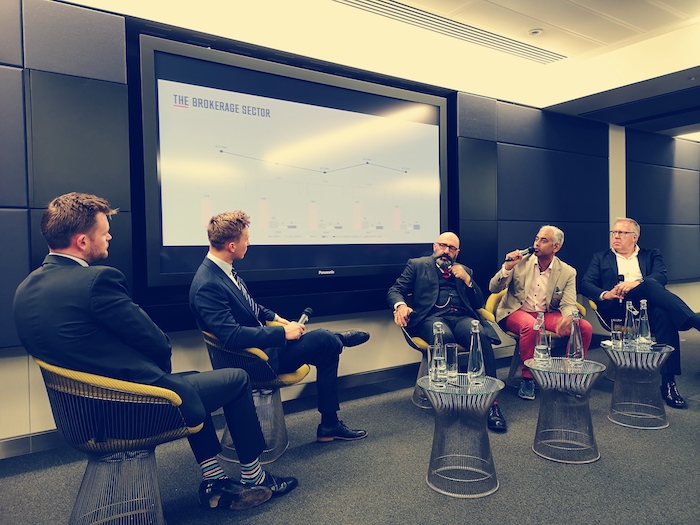 One of the more common misconceptions of the superyacht market is that those individuals that are able to purchase a superyacht are, largely, unaffected by global economic forces, in terms of the purchasing power and, as a result, the market is stable and ever-growing. The reality, however, could not be further from the truth. While those who purchase the very largest superyachts may be unaffected, those who are in the market for smaller superyachts, such as those in the 30-40m production/semi-custom markets, are often incredibly cautious about their ability to purchase a superyacht, especially since the global financial crisis, such is the lifecycle cost of the vessel.
The lifecycle cost of owning a superyacht is far more than the original purchase price minus the resale price. The lay conception is that to operate a superyacht, it costs around 10 per cent of the vessel's value per annum and, give or take, we find this number to be loosely accurate. This cost includes crewing, provisioning, maintenance, insurance and much, much more.
"I well recall on one particular day in the mid-2000s, where we had two deals with clients that sold yachts, that they had purchased not much earlier than the day before, for nearly double the price," continued Leonida. "That was a factor of the period and that philosophy resonates in parts of the market today. Today, it is difficult to explain to an owner that the superyacht they purchased at the top of the market is only worth a fraction of what they paid for it and that, in a sense, is also slowing down the brokerage market.
"The biggest growth in my work as a lawyer has been litigation."
"The biggest growth in my work as a lawyer has been litigation. In the last five years alone my work has gone from being almost purely transactional to being biased towards litigation, most of which is related to the delivery of new vessels. Typically this has been a result of shipyards over-stretching themselves, over-promising, under-pricing and not being able to deliver the promised product."
In recent years the industry has seen a massive consolidation in the number of shipyards that are delivering superyachts year-on-year. Since the dizzying heights of the mid-2000s, the number of active shipyards within any given year has almost halved.
"This consolidation that we are seeing at the moment is almost the refinement of an industry that has a core group of suppliers and shipyards and a proliferation of yards that are trying to make their businesses work, many of which are failing because of the way they approached the industry," explained Martin Redmayne, CEO and founder of The Superyacht Group. "Increasingly, owners are getting frustrated up with the quality of some businesses. The industry needs to work harder to focus clients on what really makes sense. I see this a being a tipping point. The market should be delivering 150 yachts per year across 40 quality shipyards, that is what I would consider to be a stable market, but at the moment it is so chaotic. 'Anyone can build a boat'; that's the rhetoric that is perpetuated by a number of advisors and it simply is not true if you consider quality of product and quality of business to be a deciding factor."
As the new build market has slowed, however, the refit industry has rightly begun to have its moment in the sun. A by-product of new build shipyard consolidation has been longer wait times for owners that want to build at the quality shipyards with stable businesses. As a means of receiving a quality product in a timely manner, some clients have turned to quality refit shipyards. One can buy a superyacht that is structurally sound for a reasonable price and spend significant sums on turning the vessel, for all intents and purposes, into a new superyacht. This may be an aesthetic change, a significant aesthetic and mechanical change or even a restructuring. Nevertheless, the turnaround time, even on a major project, will be significantly faster than waiting for a new superyacht of equal size and quality. It must be noted, however, that when it comes to resale, refit vessels are rarely worth the sum of their parts. Buying a superyacht for €10million and refitting it for €20million does not leave you with a superyacht worth €30million and it is important that advisory teams make the owner aware of this.
One of the greatest threats that the superyacht industry is currently facing is an impending period of wealth transfer. While, from the outside, the new build market continues to grow at a relatively steady rate, much of this has to do with repeat and serial buyers, as well as a generation of individuals who have been engaged in yachting for a number of years, many of whom are reaching the stage in their life where their wealth will be transferred to their families, heirs and philanthropic endeavours. The Giving Pledge is a commitment on the part of the world's wealthiest individuals, who just so happen to be the demographic that buys superyachts, to give their majority of their wealth to philanthropic endeavours upon their death. The pledge is undeniably commendable; anyone who thinks otherwise, regardless of his or her business interests, may consider a long hard look in the mirror. Nevertheless, the pledge does pose a challenge for the superyacht market: less inherited wealth, less money to spend conspicuously. This also ties in with another challenge for the market; what does the next generation of superyacht owners want?
"The most important facet of the inheritance issues has to be a focus on sustainability."
"The most important facet of the inheritance issues has to be a focus on sustainability. We, as an industry, are dinosaurs. In terms of how we propel the craft, there are a lot of improvements we can make," explained Kiran Haslam, Chief Marketing Officer at Princess Yachts. "There are lots of yards investing in that, in terms of hybrid technology and battery-powered technology, that is where we have to get to. But, there is still a heck of a lot of GRP moulding that is going on and there is very little you can do with glass-reinforced plastic other than making concrete stronger and then rendering it useless for being re-pulverised. The next generation of superyacht owners are more environmentally sensitive and we need to work towards creating products that will meet their exacting standards."
It is not, however, just a focus on sustainability that will define the next generation of superyachts and their owners. The industry also needs to look at how the vessels are going to be owned and used. They have been described as the Uber generation, referring to a general movement away from ownership and towards shared platforms. It is imperative then that the industry, as well as maintaining the traditional models of ownership and charter, looks at how it can develop fractional models, membership clubs and a whole host of usage models that appeal to younger UHNWIs.
The market continues to move on, new build figures have stabilised and begun to grow at a sustainable rate, but that does not mean that there are not challenges ahead. In the past, the superyacht industry could be accused of being opportunist in some instances and reactionary in others, but the future must now be defined by proactivity, analysis and timely action. It is imperative, therefore, that honest and product conversations continue to take place.
With special thanks to Clyde & Co for hosting 'The real state of the superyacht industry.'
Profile links
---
Click here to become part of The Superyacht Group community, and join us in our mission to make this industry accessible to all, and prosperous for the long-term. We are offering access to the superyacht industry's most comprehensive and longstanding archive of business-critical information, as well as a comprehensive, real-time superyacht fleet database, for just £10 per month, because we are One Industry with One Mission. Sign up here.
Related news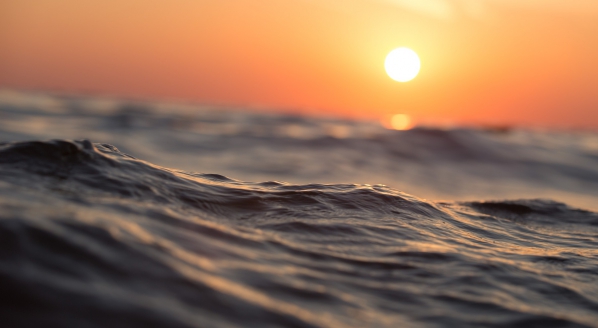 Exploring the challenges the superyacht industry is facing to achieve its ambitious sustainability goals
Business