Teething problems
"As an owner, I tolerate things on boats that I would never tolerate in a house or a car…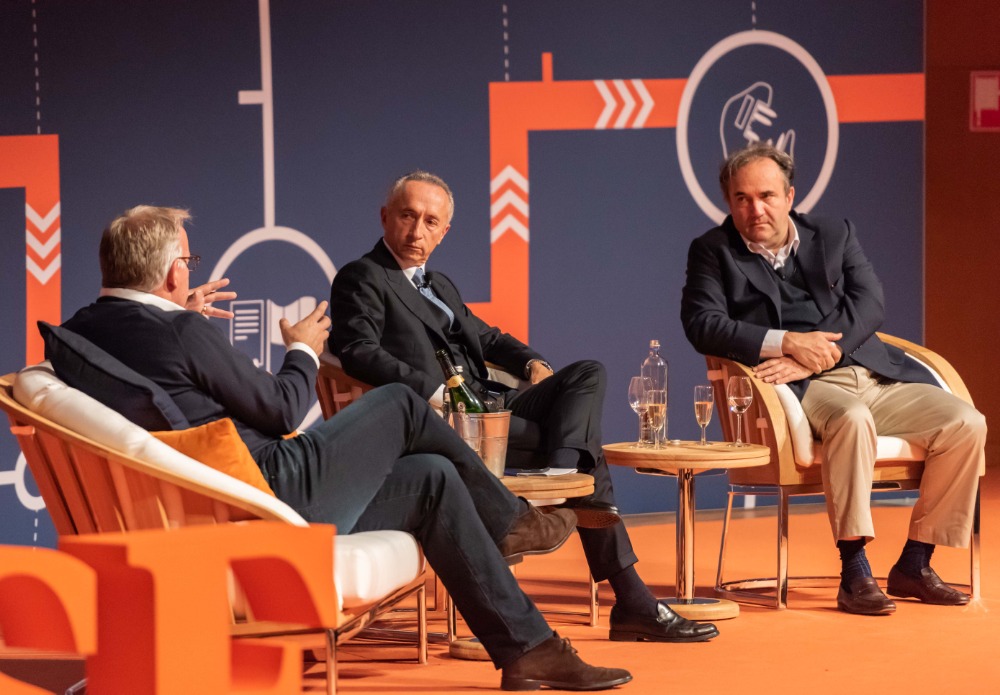 With no lack of pride, I think it is fair to say that The Superyacht Forum 2018 was the most successful and productive edition to date. There are various reasons for The Superyacht Forum's success, but from an editor's perspective the standard of this year's discussions was elevated by the opinions of a number of superyacht owners. Quite simply, when a superyacht owner speaks, there is much to be gained from paying attention. One particular point made by Alberto Galassi, CEO of Ferretti Group and owner of a 33m Navetta, stuck with me: Why is it that when you spend hundreds of thousands of euros on a supercar you expect the product to be perfect, but when you spend millions – sometimes hundreds of millions – on a superyacht, the expectation is that there will be teething problems?
I am aware that the sums of money available to superyacht builders dwindle in comparison to the financial support available to the automotive industry. Furthermore, I would like to add that I am aware of the gulf in complexity between a car and superyacht. And finally, I will add that I am also aware that – for the most part – the automotive industry is automated, whereas superyacht manufacturing is reliant on a great deal of manpower and myriad suppliers and with that comes a certain propensity for error.
One of the most common arguments put forward by the custom end of the new build market is that every new build is a 'prototype'; the first of its kind and, therefore, more susceptible to teething problems. I take little issue with this rationale, however, having spoken to a number of professionals, ranging from naval architects to engineers, I can confirm that this is a misleading use of the term prototype. According to the Oxford English Dictionary, a prototype is 'a first or preliminary version of a device or vehicle from which other forms are developed'. So, in theory, it is accepted that prototypes may contain faults. By contrast, custom superyachts are not prototypes – they are bespoke projects that are designed and built to be used by the end consumer. There are no further iterations and, therefore, the 'it's a prototype' excuse is inaccurate.
"There are no further iterations and, therefore, the 'it's a prototype' excuse is inaccurate."
However, it is not only the custom new build market that is liable for issues and teething problems. We all know plenty of examples from within the production and semi-custom markets where the delivered product has not necessarily lived up to the dizzying heights promised. Among a great deal of other reasons, perhaps one cause of the new build market's recent consolidation – which has seen the top 15 yards thrive and a great deal of others disappear – is that clients are simply fed up and are no longer willing to take risks when it comes to their projects.
In Galassi's own words, "One difference between the supercar owner and the superyacht owner is the tolerance, the threshold. If a stitch is wrong in a Ferrari or something goes wrong with the electronics, they go to garage and say 'this is garbage'. The superyacht industry sometimes delivers boats with a number of snags, numbers that are beyond your imagination and the tolerance of the owners is impressive. As an owner, I tolerate things on boats that I would never tolerate in a house or a car.
"If a stitch is wrong in a Ferrari or something goes wrong with the electronics, they go to garage and say 'this is garbage'."
"I don't know who the suppliers are in this audience, but you have to do something. It [the current standard] is not acceptable. People [the clients] are getting spoiled [by other industries] – they are used to receiving perfection. We are selling boats from New Zealand to Patagonia and we cannot continue to deliver some of the systems the way we are actually delivering them. The reality is, we [the shipyards] are responsible for things that we do not control, but it has our name on it. When an engine breaks, and I swear to God engines do break, the owner doesn't want to know why, they don't even want to understand it. They look at you and say 'Mr Galassi, I gave you the money for this boat and this is a problem.'"
It must be noted that there are a number of extremely high-quality shipyards that, in all fairness, are far less prone to errors than others. However, no one is yet perfect and perfection, if the market's rhetoric is to be believed, is what we are all striving for. If the post-global financial crisis era was characterised by a will to survive and rebuild, then the next 10 years should focus on a desire to thrive. To do so, quality control must take greater primacy across the board.
---
Click here to become part of The Superyacht Group community, and join us in our mission to make this industry accessible to all, and prosperous for the long-term. We are offering access to the superyacht industry's most comprehensive and longstanding archive of business-critical information, as well as a comprehensive, real-time superyacht fleet database, for just £10 per month, because we are One Industry with One Mission. Sign up here.