Power Index: Professional Services
Some of the industry's most prolific individuals offer their thoughts on the future of the superyacht market…
Professional services is a many-varied sector of the market without which the superyacht industry would not function. Here, we ask a number of the market's top professionals, from lawyers to registry CEOs, about their predictions for the market.
Looking to the future, do you think the industry will be in a better or worse place than it is now?
Joel Walton – Cayman Islands Shipping Registry
I think we will be in a better place. The past few years have been challenging for the industry, we've seen a significant amount of consolidation, particularly on the new-build side which is a market we have strong interest in. What we are seeing now is that there are certainly fewer yachts under construction compared to pre- and just post-global financial crisis. But what has happened is that the size of the yachts has grown on average, and we have increased our business in the largest sector of the market.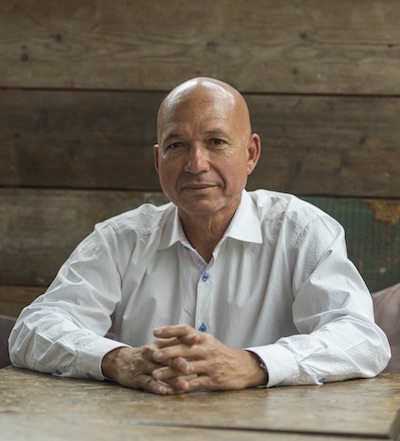 Joel Walton – Cayman Islands Shipping Registry
Tony Allen – Hill Dickinson
Much better! Notwithstanding the dramatic developments over the past 20-plus years, the superyacht industry's growing pains are still abundant. The signs are that the next five years will show a significant move from cottage industry to maturity. We can expect more organised and effective representation on governmental and regulatory platforms that will mean the industry's voice is better heard and respected. Improved transparency will increase respect for the industry in the eyes of current and potential participants. Regulation will become clearer and more consistent, so that it is seen as a boon rather than a curse, and the VAT regime will be simplified, becoming a fact of life rather than an annoyance to be avoided at all cost (if only!).
Nic Arnold – PwC
I'm already seeing a higher drive than ever before to 'get it right'. From how clients own and use their yachts to the perpetual question of tax exposure, an increasing number want to understand what the right answer is and what it means for them – not just what they can get away with. This is driving better governance and improving owners' experiences of superyachts. By 2022, the EU will not have been tax-harmonised – it's just not going to happen. With Brexit under our belts in the UK, there may well be ripples throughout Europe impacting our industry, meaning that fiscal and tax complexity will remain. When combined with an increasing focus across the globe on the affairs of UHNWIs, it means more exposure and fewer places to hide. My genuine expectation is that advisers in the superyacht industry of 2022 will better support each other to prepare owners for the challenges of the market.
Martin Baum – Pantaenius
Global prosperity will continue, with the richest, in particular, benefiting from this development. As politically incorrect as it may sound, global warming will make more cruising areas accessible, and we are in an industry that will benefit from this. More UHNWIs means more demand for privacy, security, independence and exclusivity. Yachting is still the ultimate solution to these needs. At the same time, the North and South Poles are no longer unthinkable destinations for modern superyachts, presenting countless new opportunities for the explorers and adventurers among the wealthy. All this, coupled with the falling prices in yacht production, or should I say smaller profit margins due to increased competition among shipyards, provides a very attractive opportunity for people thinking of buying a yacht. The time has never been better. We are well prepared for these developments and will continue to do all we can to support the increasingly demanding customer wishes and requests.
Olivier Blanchet – BNP Paribas
The Gen Xers and Millennials are coming and they promote different values and lifestyles. They value experience more than their elders and are more sensitive to technologies, philanthropy and the protection of the environment. The market will face challenges to meet the requirements of these generations because superyachts are said to pollute and impact the environment, as well as being perceived as a symbol of inequality. However, the market can find ways to alter its image and to adapt to the changing needs of its clientele. The market will be in a better place if it contributes positively to the future rather than resisting this worldwide movement. Existing and new yacht owners can already invest in a number of green technologies and certifications and participate in ocean preservation in multiple ways. For instance, The International SeaKeepers Society allows owners to install scientific equipment on board their yachts to collect meteorological, climatological and oceanographic data.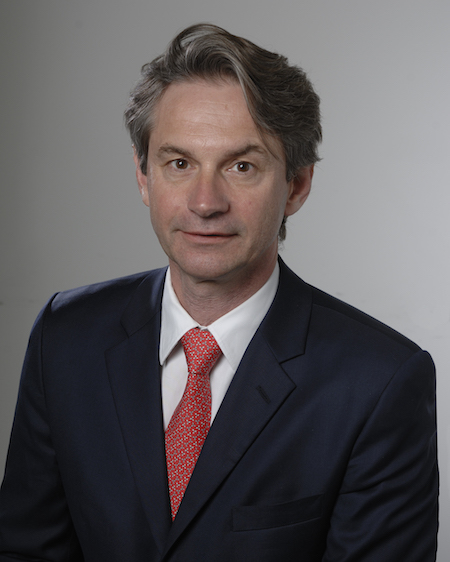 Olivier Blanchet – BNP Paribas
Engel Jan de Boer – Lloyd's Register
Undoubtedly, the industry can be in a better place in 2022 when one looks at the growing number of potential clients, their age profiles and expectations of a yacht experience. There are exciting technical developments associated with some of the new, more environmentally conscious types of owners. Glass, hybrid propulsion, exploration yachts and environmental regulations should be embraced, implemented and executed in a professional manner. The question is best answered by putting yourself in the shoes of potential owners. Ask yourself whether or not we, as an industry, are making it attractive and exclusive enough for owners while also ensuring safety and quality? I see a continuation of a trend towards more exclusive and technically challenging top-quality yachts run by well trained and managed professional crew while, at the same time, there being a sector of yachts where improvements are required to ensure we will be in a better place by 2022.
Edward Leigh – Equiom
From our perspective, the industry has seen a steady recovery over the past 18 months, and all the indications are that this trend is set to continue until 2022 and beyond. This is driven by an increasing number of ultra-high-net-worth individuals looking to enjoy their wealth, and yachting is an integral part of that. For new builds, there has been a notable trend towards larger vessels – particularly in the 100m+ category. There has been a lot of activity in the pre-owned market and, while there are still good opportunities for buyers, we expect the choice of class-leading superyachts to diminish by 2022 as demand is expected to outstrip supply. From an operational, tax and VAT basis, it is envisaged there will be increasing complexity in future as the requirements vary from jurisdiction to jurisdiction. Political unrest in the Middle East, sanctions on Russia and the uncertainties of Brexit pose risks for future growth.
John Leonida – Clyde & Co
The industry will be a better place in 2022. The question then arises, what is meant by 'a better place'? Better designs? Yes. Better environmentally and ecologically sound designs? Yes, because society and the owners will demand it. Designs that focus on the best experiences we can get from the sea? Yes, we are already seeing hybrid propulsion and efforts to make yachts completely recyclable. A more politically and socially responsible, more ethical superyacht industry? Yes. Questioning the source of funds of potential owners. Leading the efforts on the environmental challenges the sea faces. Making sure that more of the wealth generated by a yacht build goes to training the next generation of artisans, and that every yacht leaves something positive behind in the place where it was built. It will be completely professionalised. We will see a new generation of people, not necessarily owners who just want to enjoy yachting.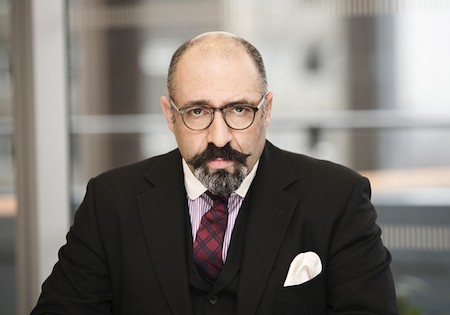 John Leonida – Clyde & Co
Robb Maass – Alley, Maass, Rogers & Lindsay
The demand for yachts is driven more by psychology than money, and as I often say, I'm a lawyer, not a psychiatrist. After 9/11 and during the world financial crisis, the number of people able to buy a yacht did not plummet, but still the market collapsed. Predicting the world's mood in 2022, or at any point between now and then, is impossible. Still, as Bill Clinton's campaign strategist James Carville admonished, "It's the economy, stupid." When times are good, the wealthy are optimistic and they buy boats. Over the years, the world economy will grow, a new generation of owners will enter the market and the industry will flourish. How business cycles and geopolitical events will affect demand in any given year, however, will remain an unknown.
Paul Miller – Hiscox
I'd like to think the market will be in a better place. The themes that are coming through at the moment along the lines of environmentalism, tackling issues such as plastic in the seas and introducing hybrid and sustainable technologies can only be good. We can see how more advanced industries are progressing along these lines and, while it will almost certainly take longer than to 2022, hopefully we will see these solutions increasingly percolating into the market. I can see owners buying into sustainable solutions, not only because it benefits the environment, but also because it clearly leads to the silent and clean running of their vessels, rather than having great big, noisy and polluting diesel engines. Corporate social responsibility for these owners is a bigger and bigger focus, and what they do personally – even if it is with their own money and in their private lives – impacts their share price. Green technologies can help in this.
Jay Tooker – HFW
I find it hard to predict where the industry will be in a year's time, let alone five. There are definitely some positives. People who love yachts, to buy or to build, seem genuinely to love them, and I see little chance of a return to speculation and asset play such as we had before the last financial crisis. Yacht designs have become exciting; the quality of construction is continually improving; and safety is both better and better regulated. VAT is becoming more straightforward as the European Commission forces member states to standardise their rules. The big danger is the industry's apparent inability to attract a sufficient number of new owners despite a big increase in the number of wealthy people who can afford a yacht. This is more than just attracting buyers from where there is no great tradition of yachting. Even in the traditional markets, it seems potential new entrants may be nervous of an activity that, with social media, is very conspicuous.
Alison Vassalo – Fenech and Fenech Advocates
This is a multi-faceted question but I am optimistic that the answer is 'yes'. Forecasts I have seen indicate a steady increase in the overall fleet. The industry as a whole undoubtedly went through a soul-searching exercise following the slap delivered by the global recession, and it is clear to me that lessons have been learnt with regard to the ethics and standard levels that are to be expected by owners if the industry is to thrive. Owners are undoubtedly more sophisticated in their knowledge of what the industry has to offer, carry out proper research to ensure they are well advised with regard to their flag, tax and legal options, and are increasingly sensitive to both the quality and cost of the services given to them. This can only be a good thing because a healthy environment will continue to attract new owners to our market.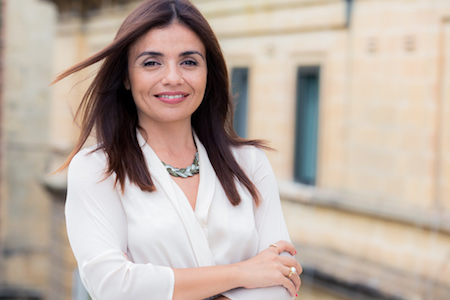 Alison Vassalo – Fenech and Fenech Advocates
Profile links
Cayman Islands Shipping Registry
---
Click here to become part of The Superyacht Group community, and join us in our mission to make this industry accessible to all, and prosperous for the long-term. We are offering access to the superyacht industry's most comprehensive and longstanding archive of business-critical information, as well as a comprehensive, real-time superyacht fleet database, for just £10 per month, because we are One Industry with One Mission. Sign up here.