Lloyd's superyacht insurance shakeup underway
Reports suggest between five and seven Lloyd's syndicates have already dropped out of the yacht insurance market. Further consolidation expected…
Earlier this year, Lloyd's of London, the specialist insurance market, issued a warning to a number of its marine syndicates, including those that underwrite superyacht businesses. The warning gave loss-making marine syndicates three months to create viable business plans or be dropped – the deadline for the presentation of said remediation plans being Friday 3 August.
On 2 August, TradeWinds News reported that Brit Global Speciality, Lloyd's syndicate 2987, ended its yacht insurance business lines. Since Brit's exit, various reports have suggested that a further five to seven syndicates have pulled out of the yachting market. The shakeup of the Lloyd's market follows a sustained period of falling premiums and unsustainable loss ratios. Yachts are widely considered to be the greatest loss maker within the Lloyd's marine portfolio.
"I've been talking for a long time now about the sustainability of the insurance and what I mean by sustainability is this: the insurance market relies on simple principles, you create a pool of funds so that, when you claim, money comes out of that pool," starts Simon Ballard, managing director of CRS Yachts. "Unfortunately, over the last five years in particular, the pool has not been big enough. Underwriters haven't been charging enough money to cover the losses that have occurred. This is for a number of reasons, but over capacity and competition are chief among them."
According to a number of sources, the Lloyd's superyacht insurance market has been running on an unsustainable loss ratio
According to a number of sources, the Lloyd's superyacht insurance market has been running on an unsustainable loss ratio. For a number of years, the Lloyd's market operated at about 120 per cent loss ratio. In 2015 the Lloyd's market collected around £150million of premium and operated at a loss ratio of 140 per cent, meaning that it paid out around £210million of claims. By all accounts, 2015 was a relatively uneventful year compared with those that followed.
Considering the losses that have occurred since, including two high-profile 100m-plus claims and the severe damage caused by the hurricanes that decimated the Caribbean and Florida in 2017, one can appreciate that the loss ratios since 2015 have continued to significantly worsen. TradeWinds News reports that a senior Lloyd's broker has suggested that Lloyd's is prepared to reject business plans and drop loss-making enterprises.
"In the last 10-15 years, there has been an oversupply of capacity that has softened the rates and create what, on the surface, appears to be healthy competition. But, ultimately it has driven rates to an all-time low. It got to the point where the insurance community unanimously agreed that there needed to be a market correction (rate increase), but no one seemingly acted on it," comments Mike Taylor-West, director of global market at La Playa.
As a result of the severely unsustainable market softening, a number of syndicates, it would seem, have decided to withdraw from the market even before Lloyd's has begun to decline business plans. It is expected that in the days and weeks to come that an even greater number of syndicates will drop out of the market.
As a result of the severely unsustainable market softening, a number of syndicates, it would seem, have decided to withdraw from the market
According to the TradeWinds report, Brit's marine insurance business accounts for 10 per cent of its total business. Of that business, the yacht business lines were an even smaller proportion, with some estimates suggesting it accounted for significantly less that one per cent of the total business. As a result, businesses such as Brit are viewing the superyacht market, a loss making and relatively insignificant contributor to the larger group, as being surplus to requirements and have, therefore, cut their losses by removing themselves from the market place.
"People have been talking about rate rises but I don't think that they have come fast enough because there is still over capacity in the market place," continues Ballard. "I personally don't think that just increasing the premium pot is going to be enough. Businesses are really going to have to look at how policies are underwritten and consider the whole mechanism in order for the system to become fairer. This process will happen, but it will happen slowly.
"If you consider that Lloyd's is a superyacht market leader, we will see other businesses following suit because this is not just a Lloyd's issue, we see overseas securities offering cheap and more unsustainable rates," Ballard says. "This is crunch time, it is in everybody's interest to create a sustainable market because if it isn't, the clients suffer as there may not be insurers willing to underwrite this class.
It has been suggested that capacity in the sub-£5million category is likely to be affected the quickest, with the sub-£10million category also likely to be strong effected. "Sub-£10million is going to be more difficult, but all lines are going to be affected," continues Ballard. "We are probably seeing the biggest change we are ever going to see in this business."
"The strange side of this is that consumers would generally expect brokers to champion cheaper rates," continues Taylor-West. "And yes, in a sustainable marketplace this would be the case, but ultimately that is not where we are and some of the suicidal rates that are currently available put the clients at risk. The current climate requires responsible broking. However, like the market itself, there is also an over-capacity of brokers and market players that has contributed to the pricing race to the bottom. The problem with a cheap marketplace is that it puts pressure on the claim and it leads the providers of the capacity to adopt positions that seek to find ways to narrow or avoid claims rather than paying them."
In the coming days and weeks, it is expected that the market will experience further consolidation. It has also been suggested that, in order to foster a more sustainable marketplace, premiums are likely to increase.
Profile links
La Playa: Insurance with Intelligence
---
Click here to become part of The Superyacht Group community, and join us in our mission to make this industry accessible to all, and prosperous for the long-term. We are offering access to the superyacht industry's most comprehensive and longstanding archive of business-critical information, as well as a comprehensive, real-time superyacht fleet database, for just £10 per month, because we are One Industry with One Mission. Sign up here.
Related news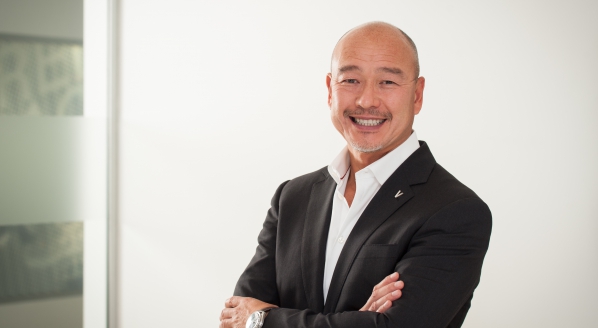 Clive Jackson, founder of Victor, explores why transparency is fundamental for client satisfaction
Business