"If we don't embrace change, we'll disappear. It's that simple."
Dr Vienna Eleuteri says the superyacht industry must seize the 'fantastic opportunity' to become involved with climate contribution programmes…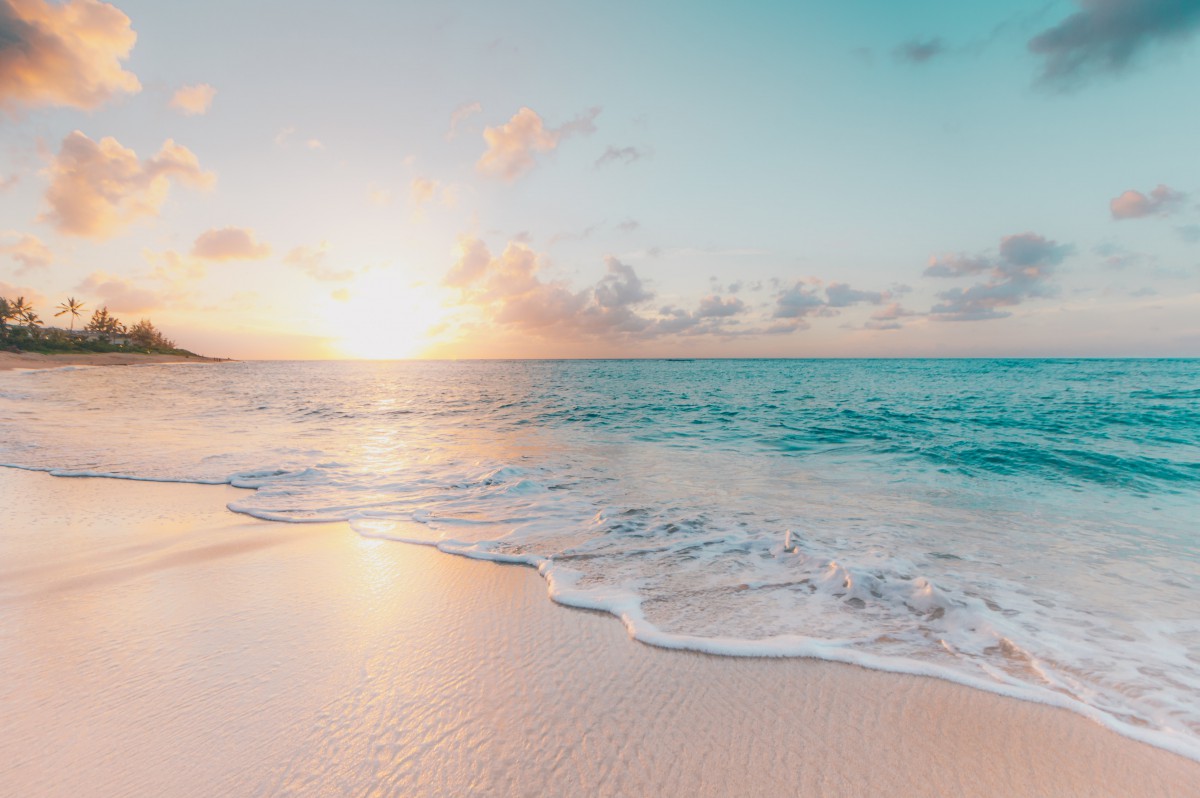 The superyacht industry may make up only a small fraction of the maritime sector, which itself is just a small subsect of the overall emissions spectrum, but whether we care to admit it or not, what is discussed at COP (United Nations Climate Change Conference) will shape the industry's very survival.
Much like the dizzying array of acronyms that are employed to describe it, the outcomes from each COP (last held as COP27 in Sharm El Sheikh, Egypt last November) and, crucially, how they impact the superyacht/maritime industries, can be hard to correlate.
Thankfully, the superyacht industry has an ace up its sleeve. Dr Vienna Eleuteri is a sustainability scientist as well as the initiator and vice-chair of Water Revolution Foundation (WRF). Eleuteri's research has been fundamental to the development of both WRF and the implementation of many of the research programmes discussed at the various interactions of COP over the years.
While many commentators bemoan a lack of concrete and truly ambitious announcements, the opportunity is often in the detail. While not immediately relatable to the superyacht sector on a technical level, the UN Loss and Damage Fund, and the related Climate Contribution model, has been identified by Eleuteri as the most impactful outcome to come from COP27.
More rooted in climate justice than the black-and-white emissions regulations and their metric of tons of C02 per year, or hypothetical carbon capture technologies, the creation of this fund and its implications for the maritime and superyacht sectors could be immense.
The fund will have a series of programmes based on the regenerative development concept that proposes a way to reduce a vessel's carbon intensity by contributing to EU-designated climate projects. In line with the concept of regenerative development, these projects are designed to actively regenerate the environment, not merely to halt or slow environmental destruction.
"Most of the actions related to 'going green' are not moving fast enough," says Eleuteri. "We have a problem as an industry, not just the slow rate of progress, but the ethical problem of our image and justifying our industry in the court of public opinion."
As we saw at the small demonstrations in Antibes before the Monaco Yacht Show 2022, and then again far more intensely with the Extinction Rebellion protest at The Superyacht Forum in November 2022, we're caught in the crosshairs.
"COP27 started our transition towards active climate contribution as part of our emissions and carbon-intensity reductions," says Eleuteri. "It has transformed the idea of traditional offsetting, which in my view has failed. By evaluating all aspects of, in this case a superyacht's, carbon footprint, we can reduce, sector by sector, these impacts.
"Crucially, this framework now allows us to contribute to climate projects that restore and protect ecosystems, forming a holistic framework for carbon-intensity reduction. We are working on the emissions reduction targets, which is of course vital, but it is not proactive."
"In order to be taken seriously as an industry, one that is investible, we need also to put in place programmes that feed back into a regulatory framework from positive regeneration and climate justice. The Climate Contribution programme gives us that chance."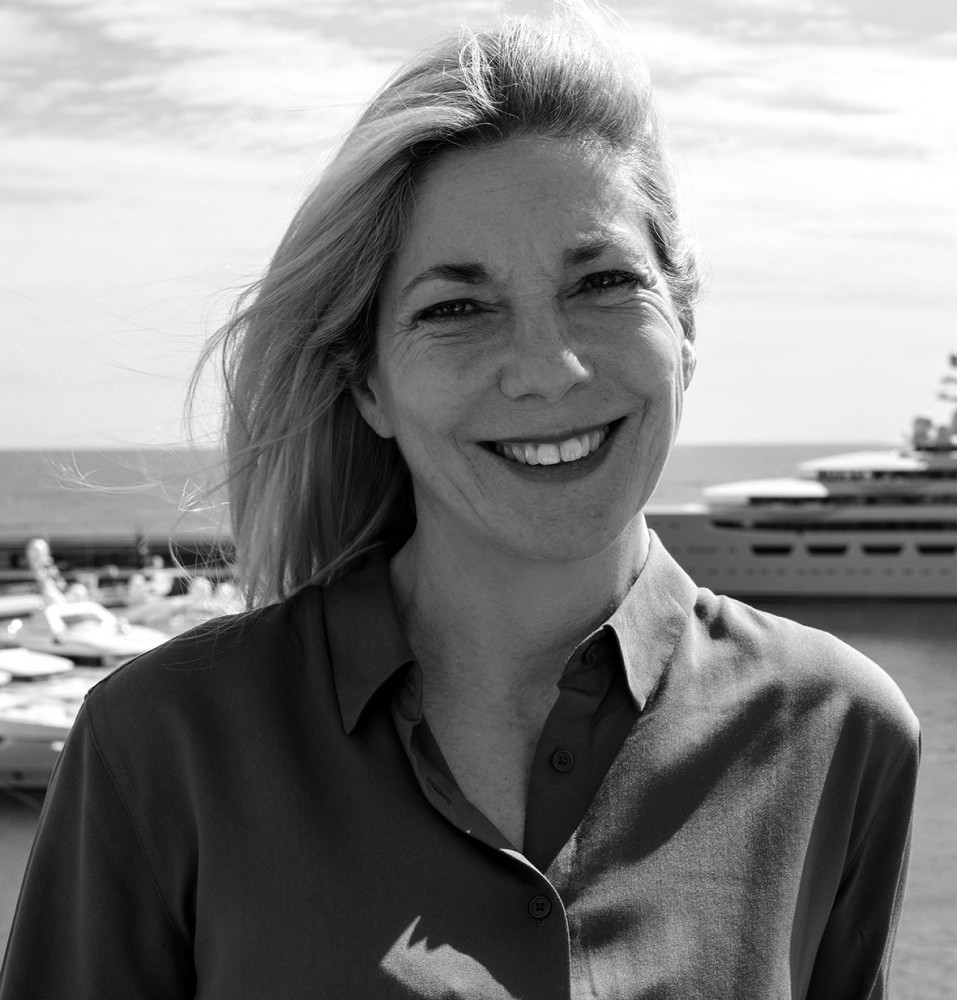 Dr Vienna Eleuteri
The black-and-white targets have been laid out by the IMO. From 1 January, 2023 it has been mandatory to calculate the energy efficiency of a vessel (400gt-plus benchmarked against a ship index). This index, defined in 2008, is the baseline for the Fourth IMO GHG (greenhouse gas) Study 2020. This is the first IMO greenhouse gas study published since the adoption in April 2018 of the initial IMO Strategy on the reduction of GHG emissions from ships.
The Initial Strategy provides a high-level international policy framework, setting out a clear pathway to reduce GHG emissions from ships, envisaging phasing out GHG emissions from the maritime industry as soon as possible in the 21st century. It also identifies levels of ambition related to a 2008 emission baseline:
• Reduce CO2 emissions per transport work (carbon intensity) by at least 40 per cent by 2030
• Reduce the total annual GHG emissions by at least 50 per cent by 2050
"This study was vital, but in my view overly focused on emissions," says Eleuteri. "With the Climate Contribution programme, we have the space to not simply feel like the bad guys with our high emissions who are doing terrible things for the planet. We can be proactive and get involved with some incredible projects, projects that are, crucially, supported by rigorous scientific data."
The need for this data and science cuts both ways and, as Eleuteri explains, the simplistic model of measuring carbon output is outdated. "It is not all about the fuel use or the infrastructure or new technologies," says Eleuteri. "A portion of the fleet sailing with bio-ethanol is a great start but we are still looking at a very small percentage in the short to medium term. It will play a part, and I think that the superyacht fleet will be going in a few divergent directions on its journey to a decarbonised future."
Water Revolution Foundation has worked hard to change the vocabulary around sustainability issues, and Eleuteri and others have stressed that regulatory changes, however innocuous they may sound, will have major downstream impacts on the superyacht industry.
A clear example has been the EU taxonomy for sustainable activities. The classification system established a list of environmentally sustainable economic activities. The EU taxonomy will provide companies, investors and policy-makers with appropriate definitions as to which economic activities can be considered environmentally sustainable and, crucially, drive away investment from companies that fail to meet the standards defined.
'The Taxonomy Regulation' was published in the Official Journal of the European Union on 22 June, 2020 and came into force on 12 July, 2020. As discussed at that time, what will happen if the rules come into force with clearly defined parameters and the superyacht industry is still setting individual targets with definitions supported by individual stakeholders with their own agendas and misconceptions?
Will the UN be understanding when we try to explain why there's no accountability or continuity across the sector to give substance to our environmentally focused marketing?
The scientific community and the UN are in the process of defining projects that will contribute to the Climate Contribution programme, to then form an international registry.
With the implementation of landmark treaties such as the one protecting the high seas announced in early 2023, the scope of marine protection, for example, is widening. Although it's vague in its definitions, Eleuteri highlights the correlation between this development and the potential for the superyacht industry.
The cumulation of more than a decade of talks, the treaty, signed by 193 nations, lays out an overdue legal framework for the protection of the 'high seas'. These areas sit outside the territorial waters of any one nation and host a wide array of ecosystems and resources. At present, only 1.2 per cent are protected.
The cliché that we know more about the surface of Mars than the bottom of the deep seas remains frustratingly true, and this lack of data is one of the major hurdles that has inhibited the implementation of effective international regulations. There is a fantastic opportunity here for the superyacht fleet, and its nascent, but growing, relationship with the scientific community, to take a more active role in research and monitoring.
"We will not get to the 40 per cent reduction in carbon intensity by 2030 by being too narrowly focused on emissions," says Eleuteri.
"An entire holistic view is needed across the vessel's lifecycle. We need to work simultaneously to restore the functionality of the natural ecosystems from which we draw our refocuses and operate our vessels".
Eleuteri concludes with a sombre warning. "If we don't embrace these changes, our future is very simple. We will disappear. I don't say this to be alarmist, I am a scientist. I am not an activist that simply wants to see something happen. It is a question of mathematics. Understanding and embracing programmes such as Climate Contribution is vital for climate justice, our public image and a way that the superyacht industry can be transformative, disruptive even, but in a very good sense."
This article first appeared in The Superyacht New Build Report. To gain access to The Superyacht Group's full suite of content, publications, events and services, click here to join The Superyacht Group Community and become one of our members.
---
Click here to become part of The Superyacht Group community, and join us in our mission to make this industry accessible to all, and prosperous for the long-term. We are offering access to the superyacht industry's most comprehensive and longstanding archive of business-critical information, as well as a comprehensive, real-time superyacht fleet database, for just £10 per month, because we are One Industry with One Mission. Sign up here.
Related news