Does yachting need to think before it speaks?
How can the industry work towards curbing inappropriate remarks and comments?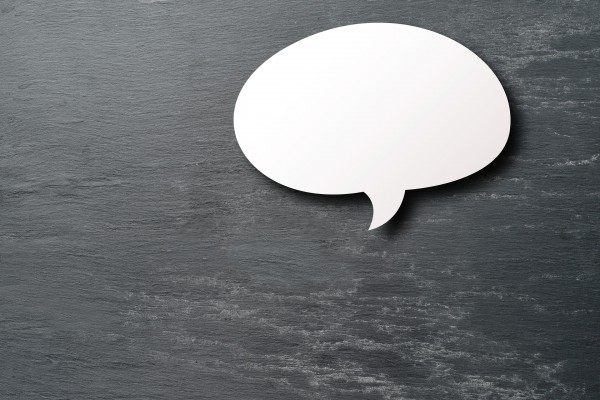 I recently attended an event hosted by the International Seafarers' Welfare and Assistant Network (ISWAN), as it had undertaken a comprehensive study of the superyacht market, specifically looking at crew welfare.
Dr Olivia Swift, a research associate with Greenwich Maritime Institute (GMI), raised a number of points about the industry from a fresh perspective. Within the questionnaire, there was a dedicated section to sexual and racial harassment experienced on board. The survey asked: 'Have you ever suffered discrimination, harassment or bullying from the owner/crew/guests?' Interestingly, 20 per cent of women said they had experienced this 'often' or 'always', whereas just 8 per cent of men answered this.
The superyacht industry is often labelled – if you are being generous – as slightly outdated in its views towards women. My opinion of this isn't just driven by the many tales from female captains, stewardesses, fellow journalists or professionals, it's also from my own personal experience. I recently interviewed a captain for an article who repeatedly asked about my personal life and relationship status (it's incredibly difficult to stay on track with a professional conversation when the interviewee injects with, "But, do you have a boyfriend?" and "Is your boyfriend a captain?"). This topic wasn't anything to do with the discussion at hand, and this was a person that I had no previous professional relationship with, just a few emails beforehand to arrange the call.
I could write an entire issue of The Superyacht Report detailing my own personal experiences (and ones I have heard from others) with incidents such as this. That time an individual who met me for an interview asked if I had come from a modelling agency – rather than a magazine – and spent the entire interview commenting on my appearance, to such an extent that my (male) colleague attempted multiple times to move the conversation forward, with no avail. When I recall this conversation to others in the superyacht market, they often reply that I should see this as a compliment, that I should be flattered. When I recall this conversation to others in different industries, they are shocked.
When I recall this conversation to others in the superyacht market, they often reply that I should see this as a compliment, that I should be flattered. When I recall this conversation to others in different industries, they are shocked.
These incidents are known as 'microaggressions', and are something that I am becoming increasingly aware of within the industry. Microaggressions are defined as brief, common exchanges that are unconscious expressions of racism or sexism. For me, the most interesting part of that definition is the word 'common'. I am aware of a number of hugely talented young women who have left the industry as they were fed up of dealing with these types of conversations.
Of course, the face of the industry is changing and often these remarks germinate from tradition and what is 'expected' of someone to be in the yachting world (read: male and middle-aged). When I brush over comments of 'Where is the senior journalist?' when I attend interviews or explain that 'No, in fact, I am not the assistant, I'm here to chair the panel', the majority of those in question quickly realise, and I hope that I manage to alter their previously held opinion of what a yachting journalist looks and sounds like.
I was lucky enough to host a round-table (or 'Rown' Table in my case) for the next issue of The Superyacht Report with four leading female designers and naval architects. When the conversation inevitably became about experiences of microaggressions – or in some cases, truly awful instances of sexual harassment – we all agreed that the industry needed to change, and it was doing so… even at a glacial pace.
At the Monaco Yacht Show this year, there was a discussion entitled 'Women in Leadership' hosted by ACREW. The panel was a selection of women from the industry sharing their stories and experiences from their time in the superyacht world, and discussing how women can help others to achieve their full potential. The conversation (somewhat unsurprisingly) turned to the sexism – either overt or covert – each of the women had received. That's why initiatives such as She of the Sea and the 'Girls on Deck' Facebook group are so important to the market. Women are changing the prescribed narrative of the yachting market, but we need the men to get on board too.
Now, I am not tarring every single person in this industry with the same brush. Further, more and more young women are entering in the yacht market, so I am sure that this behaviour will gradually change (one would hope!), but it's important to recognise that often when I walk into a room, I am the only person of my age group and gender. These microaggressions or remarks are not only unhelpful but completely unnecessary. Crucially, however, as microaggressions are so subtle, it's hard to know if you have been the recipient of one or, indeed, if you're saying one. I would urge anyone that is about to make a comment on someone's appearance, marital status or personal life, to hold off – just for a microsecond – to re-evaluate.
If you have any comments on this article or have had similar experiences, please feel free to email me rachel@thesuperyachtgroup.com
---
Click here to become part of The Superyacht Group community, and join us in our mission to make this industry accessible to all, and prosperous for the long-term. We are offering access to the superyacht industry's most comprehensive and longstanding archive of business-critical information, as well as a comprehensive, real-time superyacht fleet database, for just £10 per month, because we are One Industry with One Mission. Sign up here.