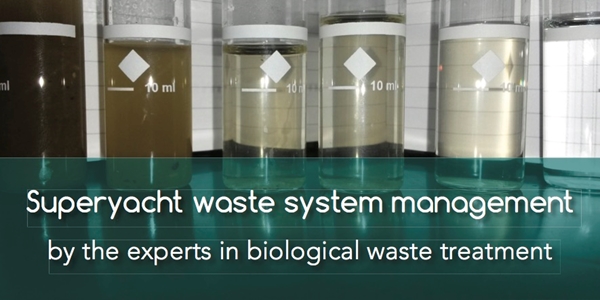 In port wastewater dumping – what's the solution?

Two different types of wastewater are created on board vessels: black water and grey water. Black water is wastewater and sewage from toilets. Grey water in the wastewater from baths, sinks, laundry and kitchen which can include fats, detergents and chemicals. Both types of wastewater can damage ecosystems if discharged into aquatic environments.

The challenge facing vessels is how to handle and treat these waste waters in the most environmentally sensitive yet cost effective manner whilst ensuring compliance with relevant legislation.

The treatment of these wastewaters is the subject of a number of MEPC (Marine Environment Protection Committee) resolutions but knowing how to effectively meet these requirements can be challenging. For a start, there are numerous suppliers of wastewater treatment systems and knowing which one would be best suited to your vessels requirements and operation can be a challenge. Secondly, understanding where you are permitted to discharge treated wastewater overboard and the costs of disposing of these wastewaters whilst in port can impact the operational costs of a vessel.

Wastewater treatment technology

From a wastewater treatment system perspective, there are a range of options available for managing wastewater, depending on the size of the vessel and manner in which it is used. For superyachts, these options require the vessel to have an onboard sewage treatment plant suitable for treating black or black and grey water. The standards to which treatment is required depends on the date that the treatment system was installed, with the latest resolution (MEPC.227(64)) applying to all treatment systems installed after 1 January 2016.

Under the MEPC resolutions, is it a requirement to have a sewage treatment system onboard that is Type Approved by Lloyds Register and it must be installed, operated and maintained in accordance with the manufacturer's specifications. However, the testing of compliance with the regulations is the duty of the vessel and ultimately the onboard Engineers and this is not well policed. The onus, therefore, is on the shipyards to ensure they have selected the right sewage treatment system for the vessels needs and on the Engineers to ensure that this system performs within the consent limits under normal operation.

The use of a vessel can have a significant impact on the performance of the sewage treatment system. For example, charters can cause the loads to the system to rapidly increase and decrease which can have a detrimental impact on biological and physical systems. The cleaning regime on board and the use of unsuitable cleaning products can negatively impact the system – something that can be readily overcome with an improved product purchasing regime and crew training.

Manufacturers of sewage treatment systems have no obligation to test the compliance of their systems once installed as they have already been issued with a Lloyds Register Type Approval Certificate. This can lead to poorly performing units unsuitable for certain applications, not optimised for specific vessel usage and negligible crew training. All these factors can make it difficult for Engineers to operate and maintain their sewage treatment systems and for some it is easier to discharge only partially treated sewage at sea or to dispose of the blackwater in port.

Wastewater discharge

If the onboard sewage treatment system meets the requirements of the relevant MEPC resolution, the treated waste water can be discharged almost anywhere, with the exception of marinas.

However, with many marinas now offering a black and grey water disposal service, some being complimentary, and with some sewage treatment systems underperforming, what is the incentive for vessels to ensure their sewage treatment systems are compliant with the regulations? How do we prevent the discharge of untreated wastewater at sea and outside ports? Should ports offer a wastewater disposal service that in charged in accordance with the quality of the wastewater, as is the common case in on-shore wastewater disposal?

Solutions

It is clear that if we want to maintain the quality of our marine environment we must prevent the discharge of untreated wastewaters and the superyacht industry has a significant role to play in achieving this. Selection of the right sewage treatment system for each vessel is the first place to start, and there are many technical solutions to choose from, but just as important is the ensuring this system is optimised for each bespoke vessel, that the system is operated correctly, that the engineers receive comprehensive training and support and that interior crew receive regular training on complimentary product use. Better policing and incentives from marinas and ports would also help to set a precedence and reward those vessels with effectively operating sewage treatment systems.

About AFECO

AFECO is the top specialist in biological waste treatment in the superyacht industry. AFECO's team is comprised of process, mechanical, and electrical experts who offer completely independent and impartial advice, training and support in wastewater and waste treatment.

As well as specialist consultancy, engineering and management support, AFECO have built four distinct packages specifically designed for the challenges, issues, and intricacies of the superyacht industry. These packages range from providing sewage system selection, installation and performance testing services when the vessel is as the build or re-fit stage through to pre-purchase surveys, sewage system optimisation and a comprehensive engineers and crew training and support service with bi-annual process health checks. If you would like to find out more about how AFECO can support you please get in touch at info@afeco.co.uk.
---
The entity that submits this press release to SuperyachtNews.com hereby accepts sole responsibility for the facts, accuracy and completeness of the content. All content and mediums submitted are an acknowledgement of the suitability for publication. SuperyachtNews.com accepts no liability or responsibility for any inaccuracies or errors made by the submitter in this regard.
---
If you've found this story to be 'a report worth reading' and you would like to enjoy access to even more articles, insight and information from The Superyacht Group, then you may well be interested in our print subscription packages, which include the most comprehensive and up-to-date information on the state of the superyacht market. Subscribe here, to these 'Reports Worth Paying For'