Structured around the industry's key disciplines, the programme will feature different 'streams' to help you plan your time effectively. If you're focused on operations, for example, you can plan to prioritise your sessions over the course of the four days whilst still allowing time to explore other areas of interest.
With a variety of keynote sessions, workshops, provoking spotlights and valuable networking time, The Superyacht Forum programme is designed to inspire, spark ideas and bring you a range of voices and from inside and outside the industry.
Programme is subject to change.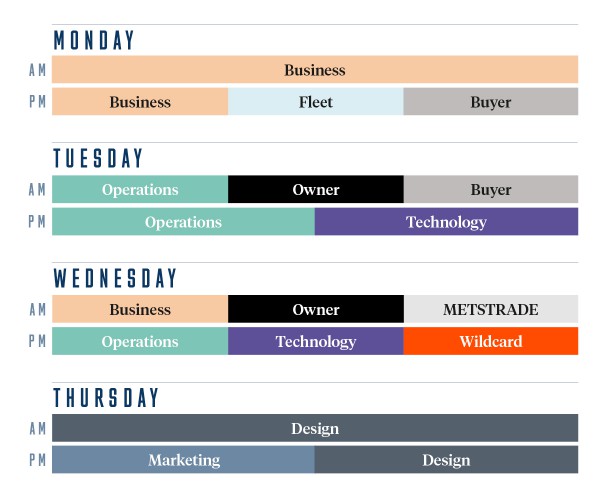 Have an idea for the 2017 programme? Email Feyi Taiwo feyi@thesuperyachtgroup.com
To view the programme from our 2016 event please click here