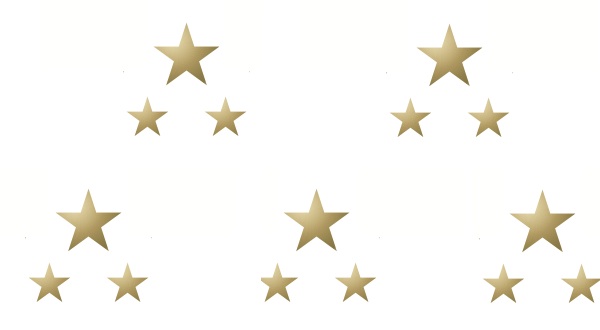 The phrase "this industry is where some of the world's most intelligent people come to make the silliest decisions" is one I frequently hear. Brokers, owners' representatives, managers, lawyers – I've seen them all smile fondly and flippantly throw out this comment while shaking their heads. Their statement is typically in reference to anything from the very idea of spending so much money on something that will only depreciate in value to the people that owners are (or aren't) turning to for help. For those who spend their lives making decisions that will make them more money, buying a yacht certainly may seem like a counterintuitive decision on the surface. Likewise, with so many different types of intermediaries jostling to be an owner's most trusted adviser, it is understandable that someone is always going to think someone else isn't the best person to be in that position.
Obviously, no one who is saying this would question the intangible value of the superyacht lifestyle: privacy, family time, space, adventures ... Indeed these people would wax lyrical for days on the benefits of ownership, and yet the above phrase is still an industry favourite.
During a recent conversation with an owner, they were recalling an earlier exchange they'd had with another owner and a manager, where in a discussion about ownership, the manager had sallied forth with 'the phrase'. Why, this owner asked me, is it in anyone's interest in this industry to make people who buy yachts feel stupid? For the owner, purchasing a yacht was an expensive decision, yes, and one they often questioned, but also one they were happy to stand by as long as the enjoyment outweighed the hassle.
This owner felt that there was also an overabundance of people trying to advise them on how to run their yacht better, most naysaying the other and trying to make them feel silly for trusting their captain/broker/manager. This links 'the phrase' to the idea of the intermediary. If people in the industry constantly emphasise the 'ownership is illogical and expensive' part of their 'we can help you do it better' sales pitch, said this owner, then the likelihood was that owners would start to believe them, call it a day and buy a summer home for the family instead.
The question of intermediaries – the people between those who want to make the deal or decision – is one that I've heard raised by many owners. So bubble-wrapped are clients that frequently the most straightforward of exchanges will have one or two people in the middle, too often keeping apart the key players. The inevitable game of Chinese whispers that ensues, whether between a shipyard, another owner, charter client, broker or designer, is regularly put down to people trying to protect owners, but I would argue that it is usually more self-serving. Yes, some owners do not want to be involved in the details and are happy to leave it to the middlemen. But others do want to be informed, involved and connected and are being prevented from doing so because no one wants to share 'their' owner with others for fear of losing them.
While you would assume that this applies mainly to brokers sharing their clients with other brokers, the black-book protection also seems relevant to owners interacting with other owners just as often. One owner told me that when he sold his yacht, the new owner immediately put it in for refit. He had also recently completed a refit of the yacht and so wanted to pass on some of the knowledge he had gained during the process to the new owner but gaining access to them proved impossible. This is not the only time I've heard this kind of story.
Engaged owners, well-informed owners and better-connected owners are happy owners, and it goes without saying that happy owners are the best ambassadors for the industry. Their enthusiasm and passion – whether for designing and building their yacht, sailing, the ocean or the lifestyle – is inspiring and will encourage new clients to take the plunge.
It has always been the goal of
The Superyacht Owner
to educate and inspire owners, and as editor of the magazine I intend to ensure that we not only continue to do this, but also that we take it to the next level. In this issue you will see we have added an Intelligence section: a space where The Superyacht Intelligence Agency will use its unmatched industry data and fleet intelligence to analyse various aspects of ownership and help demystify aspects such as berthing fees, cruising patterns, flag states and cost of services. We also plan to hold more of our owner dinners – exclusive occasions where owners meet other owners and candidly discuss the world of superyacht ownership without being pounced on with the sales pitch or fear of hearing 'the phrase'. Whether it is through the magazine or our events, informing, connecting and inspiring owners, not patronising them, is our aim. If you have any areas of ownership you want us to explore, topics you want to have an off-the-record tirade about or want to know more about our dinners, my door is always open:
angela@thesuperyachtgroup.com
.
This letter forms the introduction to Issue 17 of The Superyacht Owner. To access the whole issue, subscribing members can click here. To subscribe and receive the magazine and exclusive online content, click here.
---
If you like reading our Editors' premium quality journalism on SuperyachtNews.com, you'll love their amazing and insightful opinions and comments in The Superyacht Report. If you've never read it, click here to request a sample copy - it's 'A Report Worth Reading'. If you know how good it is, click here to subscribe - it's 'A Report Worth Paying For'.