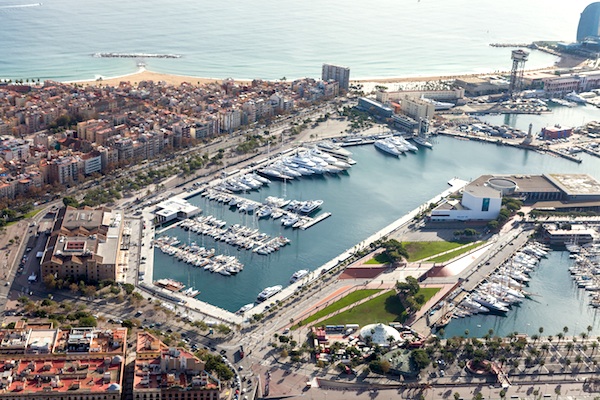 Redefining the scope of "full-service" in the superyachting world, OneOcean opens its world-class Club in the heart of Barcelona and discusses its refit and advisory plans.
At a recent press day in Barcelona, the team behind the remarkable transformation of Marina Port Vell introduced us and others in the yachting and luxury lifestyle press to the latest iteration of their vision for superyacht owners: The OneOcean Club.
Launched by OneOcean Ventures, Salamanca Group's superyacht client services and expertise organization, OneOcean Club is an exclusive private members' restaurant and bar right in the heart of Marina Port Vell, acting as the social, business and cultural venue that will draw the marina's clients and local business interests together.
If the night we visited was any indication, OneOcean Club is bound for glory, not just as an exciting new 160-seat waterside restaurant in one of the great food and cultural capitals of the world, but as a benchmark against which future superyacht marina restaurant and social spaces will be judged.
Literally built on the water, the club's distinctive white mesh-like exteriors shade the tropical hardwood and enormous glass walls from the elements—summer sun or winter winds.
But you can easily imagine the summery evenings when the glass partitions are tucked away and the building's design—with landscaping and architecture by SCOB and interior design by El Equipo Creativo—settles into its ultimate role as a social interface between the worlds of yachting and the vibrancy of Barcelona.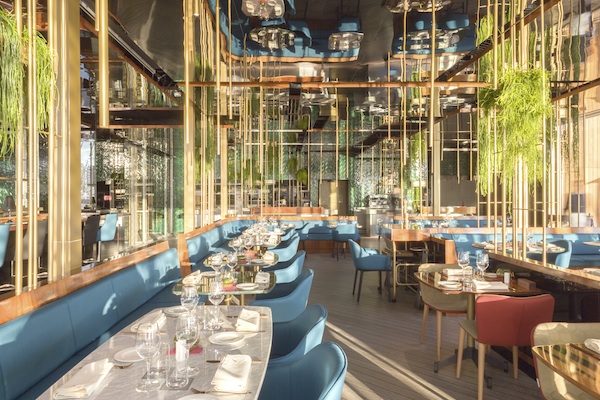 In a city that contains 22 Michelin-starred restaurants, OneOcean Club's menu and design places it firmly in the highest echelons of taste

Previously on display at the Mandarin Oriental in Barcelona, head chef Llorenç Valls' cooking is strongly Asian-inspired, but backed with an intense locavore approach that benefits from his native Catalonia's bounty.
"Catalan people love Asian flavours, and they also love local food," Valls says; "at OneOcean Club, we aim to incorporate key ingredients from Catalan and Asiatic cookery to create dishes which are strongly informed by both cultures."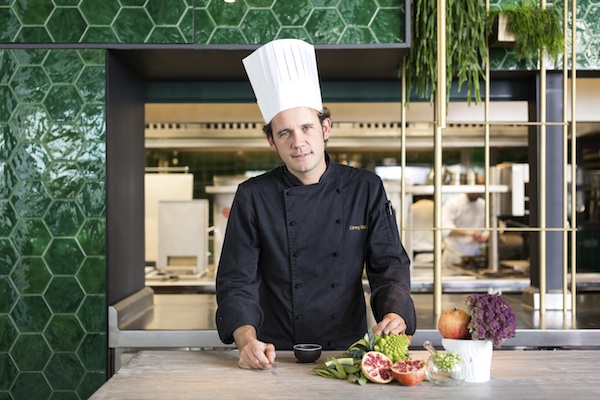 OneOcean Club head chef, Llorenç Valls blends Catalan's bounty of local ingredients with a love of Asian flavours, textures and techniques

It's a winning approach: seated in the dining room that is literally on the water, our feast included grilled lobster with slow-cooked egg and wild mushrooms, grilled fresh fish with sautéed vegetables and a dessert of dark chocolate fondant.
And given the huge glass windows which were closed on our chilly night, the restaurant, which was busy with locals keen to experience the hot new place in town, the sound within the space never overwhelmed the conversation—it's good design, supporting a fine dining experience.
Adjacent to the restaurant, the Blue Wave bar, with its soothing blue tiling that evokes waves, fish scales and the mosaic delights of Gaudí and other Barcelona landmarks, is home to a team of particularly talented pyrotechnical bartenders.
Again, the sense one has is of being in a unique environment, in no way encumbered by the limiting trappings of somewhat more traditional marina or yacht club constraints.
OneOcean Club holds its place on the strength of its ingredients, on the talent of its staff and on the consistent vision of its developers.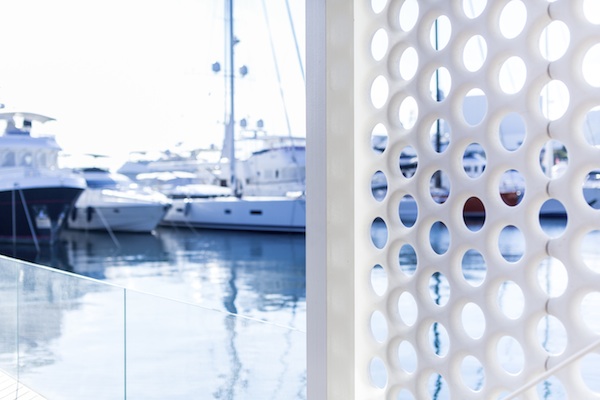 OneOcean Client Advisory

Luc Khaldoun, the Monaco-based superyacht broker who's held senior leadership roles with some of the biggest full-service superyacht brokerage houses, has joined OneOcean as head of the newly-announced client-advisory division.
Khaldoun explains that he is pushing a transparent approach to advising clients which will also include brokerage services—a topic that was a matter of hot debate at the Global Superyacht Forum in Amsterdam last November.
Khaldoun will head OneOcean Client Advisory, establishing the brand in the heart of acquisitions, disposals and charter, and extending into lifestyle management
The objective of the new service is to "set a new industry benchmark, adding value and helping clients new to the superyacht industry," says Khaldoun. How sales and charters will work, and in particular how clients will be charged for what OneOcean is stating will be unmatched service could be as simple as a flat consultancy fee for simple services or a per-hour charge as is commonplace with legal advisors, he explains.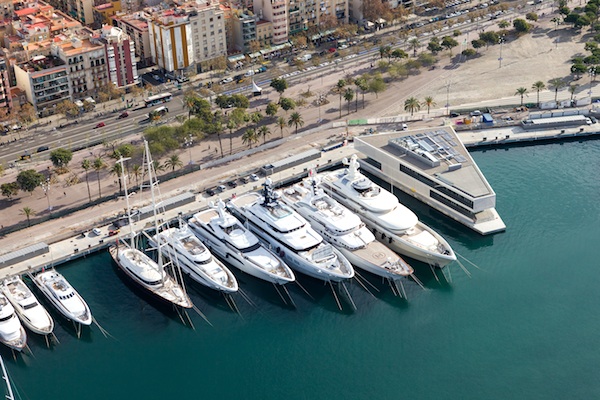 OneOcean Refit
Paul Cook, managing director of Marina Port Vell, confirms that the Florida refit yard and marina Rybovich is not currently part of the OneOcean Ventures brand, as had been originally announced during the Monaco Yacht Show last autumn, but both parties remain cooperative.
Cook also confirmed that OneOcean Ventures are in active discussions with Barcelona's MB'92 shipyard.
"The outcome of these discussions is subject to due diligence and will take time to complete," Cook said. "We're here, co-located, and our relationship is great at the moment; both sets of staff talk together to facilitate moving vessels between the shipyard and the marina as required. But it's never the same as if it's one company: we think that for Barcelona, it'll be amazing to have these two complementary yacht operations under one roof."
What's Next?
Though it's taken four years to reach this point of development—the marina nearly complete (work on the fisherman's quay area will complete mid-summer this year we're told), the Club now open for business, the gallery building filling up with clients and attracting crew to the gym, lounge and wellness facilities—one distinctly senses that the ambitions of OneOcean may be just beginning.
But consider this: under OneOcean, we're seeing real action, significant development, and actual results from a company whose entire mission is to make the process of enjoying the superyacht life as enjoyable as it should be.
When someone had told me a few years ago we'd one day see a company in the superyachting world that could nail the experience as a marina, a top-flight restaurant and bar, a refit expert and a broker, I think I probably dismissed it.
But if you're in Barcelona, take a seat in OneOcean Club and savour the expertise this team brings to bear on something as personal as a fantastic meal.
What they do, they do well: let's see what they come up with next.
---
If you like reading our Editors' premium quality journalism on SuperyachtNews.com, you'll love their amazing and insightful opinions and comments in The Superyacht Report. If you've never read it, click here to request a sample copy - it's 'A Report Worth Reading'. If you know how good it is, click here to subscribe - it's 'A Report Worth Paying For'.