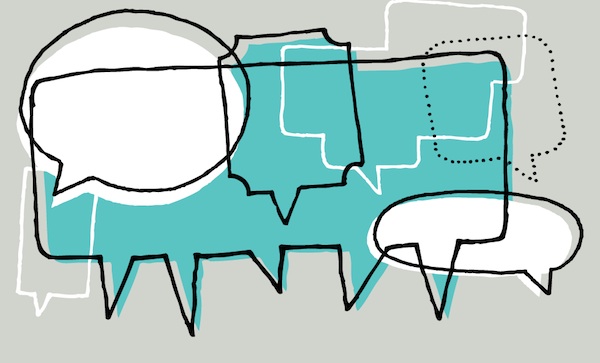 I recently asked a broker whether he thought that owners and clients were too protected from each other; that maybe the current owner would actually be an asset in the sales process, after all, enthusiasm for a yacht is a powerful sales tool.
"Absolutely not!" he cried. "That is a recipe for disaster." His argument was that while some clients and owners will get along great, typically chance meetings are tense. You don't let potential clients walk around a house with the owner of the house, he said, they go around with the real estate agent. I see his point, nothing is more tension-inducing than a client saying that they hate the decor or would rip out the floors in front of the current owner. Fair point.
But what about after the sale is agreed, the contracts are signed and money has been exchanged. What about then? Would the old owner passing on the baton to the new owner help equip the latter with the honest advice and unique knowledge that will help them run their boat well?
I am convinced it would. Obviously some owners won't feel any need to meet the new owner. But I have spoken to many who would have liked the opportunity. Not for their own sake, but for the benefit of the new owner. Years of ownership of a particular yacht equals years of experience, through trial and error, through malfunctions, through happy accidents. Experience can be shared so that the same trials don't need to be made over again by the new owner. And the less issues the happier the owner.
---
Would the old owner passing on the baton to the new
owner help equip the latter with the honest advice and unique knowledge that will help them run their boat well?

---
Inter-owner communication should really extend beyond handing over an unofficial ownership manual following a sale though. It is a drum
The Superyacht Owner
has been beating for a long time; communication. A few weeks ago one of the owners of a 34m motoryacht told me that she wished there was a TripAdvisor for superyacht owners. A private forum where owners could honestly share knowledge, issues, questions and opinions with other owners about destinations, pricing, companies, contacts and crew. The problem with forums, any forum, is that to be successful they require people to post regularly and the truth is that most people just want to be a casual observer. Take TripAdvisor for example, I will religiously read reviews on a hotel and destination before any trip, but I have never posted my owner feedback or reviews, good or bad. So would a similar forum for superyacht owners ever work?
One day perhaps.
The Superyacht Owner
in its first incarnation actually hoped to offer this service with its private, members-only Discussion board, but the reality was that owners didn't seem willing to post asking for advice, raising an issue or posing a question. It seems that before something like this will work, open, honest communication between owners needs to become more habitual. Whether it is on the record (even anonymously) through me in
The Superyacht Owner,
an off the record rant that can evolve into a feature exploring the issue and shared with readers of the magazine or at dedicated, exclusive owner events (like one of
The Superyacht Owner
's private dinners for example). In the same way that a problem shared is a problem halved, knowledge shared is knowledge gained.
What would encourage you to use a superyacht owners' forum? Do you think owners should communicate with other owners more? We would love to here from you on info@thesuperyachtowner.com
---
If you like reading our Editors' premium quality journalism on SuperyachtNews.com, you'll love their amazing and insightful opinions and comments in The Superyacht Report. If you've never read it, click here to request a sample copy - it's 'A Report Worth Reading'. If you know how good it is, click here to subscribe - it's 'A Report Worth Paying For'.