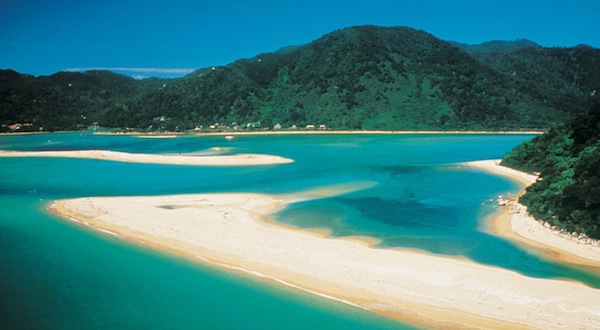 While we regularly work with and market to the ultra wealthy and see the fruits of hard labour being poured into this leisure time industry, it can feel that while people are returning to the market post GFC, the market continues to shrink. Global wealth reports and stats found in The Superyacht Intelligance Annual Report 2015 confirm that the industry is strengthening with more new builds on order year-on-year and a healthy Global Order Book means people are spending their money. But some say we are finding the pool for UHNWI potential clients shrinking.
So what gives?
Following a few comments that the industry was failing charterers with brokers becoming stagnant,
The Superyacht Owner
followed in the footsteps of clients and began to look to neighbouring industries. The results? There are a growing number of options for those on both sides of the fence. Looking to market to a new industry and make fresh connections? Why not try a luxury trade show such as Pure Life Experiences, held in Marrakech each November. Unlike simple travel trade shows, they aim to sell a lifestyle experience. And we're seeing that next generation of thinkers jump in head first. Luxury travel group, Based On A True Story has been delivering one-off tailor made holidays for the most discerning of clients for a number of years now. Participating in the show for a number of years is not new for similar companies, however, more superyacht charter companies are now beginning to take note and include such shows on their normal circuit.
Eddie Widnall, charter manager at Indonesia Yacht Charter grew tired of the insular superyacht market and made the leap to his own company, marketing to the superyacht industry and beyond. "What we've noticed is that a lot of clients were becoming bored with the usual marketing campaigns. They were becoming disinterested and looking into booking villas or high end bespoke travel, instead of charters" he explains. As a result, Widnall focuses on getting the word out for his (mostly) Indonesian based charters through a number of different mediums. "We did Pure in November, we tried Conde Nast, but not sure they are quite there for charters; while also marketing to gentleman clubs, lifestyle concierges and partnering with other active partners such as yoga or dive holiday operators".
---
"We have one owner who has secured three charters
through lifestyle shows, and only one through a superyacht broker"
Eddie Widnall, Indonesia Yacht Charter

---
Bridging that gap between the UHNW clients who might be unfamiliar with superyacht charters, and equally, with brokers who are unaware of some of the wider competition, these shows will surely be the way forward. Look at footfall for the industry's biggest shows - many complaining about the astronomical pricing of MYS, or the lack of interested buyers showing up to the usual shows is leaving owners, brokers and clients wanting more. While a relatively new addition to the circuit, time will tell whether these luxury lifestyle shows are the way forward, but for now, brokers such as Widnall and his current owners are very pleased with the results. "We have one owner who has seen three enquiries from lifestyle shows converted to sales, while only one coming through from his superyacht broker". The numbers as they say, shall speak for themselves.
---
If you like reading our Editors' premium quality journalism on SuperyachtNews.com, you'll love their amazing and insightful opinions and comments in The Superyacht Report. If you've never read it, click here to request a sample copy - it's 'A Report Worth Reading'. If you know how good it is, click here to subscribe - it's 'A Report Worth Paying For'.