17 Feb 2015
'Mixed feelings for 2015 due to global instability', says Vesa Kaukonen of KK Superyachts
After
Touchstone
had been stuck on the market for two years, Vesa Kaukonen, managing partner at
KK Superyachts
said it, "seems the market for this type of yacht dramatically improved from the very slow start". The buyer was a long-term yacht owner, who knew exactly the type of yacht they were after. "He studied all the sisterships on the market and appreciated the layout and general condition of
Touchstone
over the others", Kaukonen added.
With news of yard closures and more price reductions creeping into the news, the future of 2015 is hard to predict at the moment. Kaukonen shares his own mixed emotions for the year ahead. "I think there are currently unpredictable feelings for 2015 due to the global instability – the Russian market will reduce even further than 2014 but at the same time, Russian sellers might bring opportunities that will boost on other fronts". With the show season already underway, they bring with them their own set of flash sales and further reductions to boost interest. Firmly into Q1 now, the industry awaits to see the outcome of the Miami Yacht Show and whether the green shoots emerging last year will continue into 2015.
The week running 11 – 17 February saw one sale completed, 12 new central agencies announced, and 14 price reductions made.


Superyacht Sales
The only yacht sold this week was through Kevin Merrigan and John Weller of
Northrop & Johnson
- 50m
Aquila
. She was completed at Benetti in 2000 and refit in 2013, with a price tag of €12,000,000.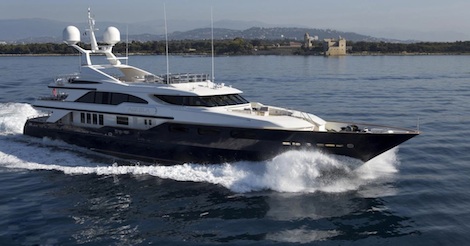 Aquila


New Central Agencies


Central agencies nearly doubled, to 12, following on from last week's seven.

The largest new listing this week was through
Merle Wood & Associates
with 2002 Oceanco-built 62.6m
Lady Lola
, currently on the market at €49,900,000.
Two new listings from
Burgess
this week: 2010 Royal Huisman-built 57.49m
Twizzle
is co-listed with Y.CO at €48,750,000; and 2006 Danish Yachts-built 35m
Moon Goddess
is priced at $6,150,000.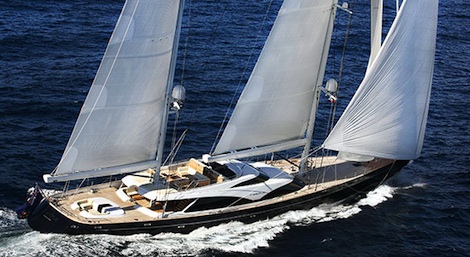 Twizzle

Stuart Larsen and Craig Erickson of
Fraser Yachts
have listed 2009 Overmarine-built 39.65m
Misunderstood
for sale at $23,500,000.
Another listing from Merle Wood & Associates this week with 2004 Benetti-built 44.2m
Domani
priced at €10,400,000.
Moran Yacht & Ship
has two new listings this week: 2011 Delta-built 46m
Just J's
is priced at $29,000,000; while 2004 Lurssen-completed 60.97m
Aurora
is on the market for €49,750,000.
There were three new listings from Northrop & Johnson this week: Michael Garaghty has listed 1989 Maccarinni Brazil-built 48.1m
Peacemaker
for sale at $3,500,000; Derk Jan Rolff has joined
Edmiston
in the listing of 2011 JOM-built 33.9m
Annagine
for sale at €5,500,000; and Bert Van Muylwijk has listed 2012 HJ Baso-built 29.8m
Aventure
for sale at €2,600,000.
Thom Conboy and Chris Collins of
Ocean Independence
have listed the 2013
Vicem 107
for sale at $6,650,000.
And the final listing this week is from Mark Osterhaven of
Worth Avenue Yachts
with 2002 Broward-built 36m
Sonas
for sale at $4,995,000.

Price Reductions

Price reductions rose again to 14 announced following last week's 12. The following yachts are still on the market looking for buyers:
The largest yacht to be reduced this week was through Joost Goverts of Northrop & Johnson, with 1921 Great Lakes-built 78.58m
SS Delphine
, now priced at €19,750,000.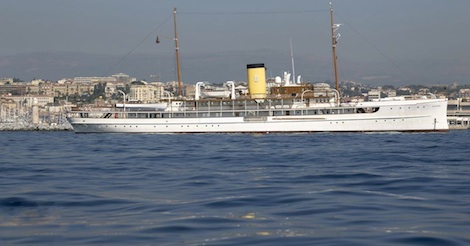 SS Delphine

Three reductions from Fraser Yachts this week: Georges Bourgoigne has reduced 1991 Brooke-built 40.02m
Philosophy
to €3,450,000 and 2003 Nautor Swan-built 30.21m
Red Sky
to $5,500,000; while Sinan Paul Suleiman has reduced 2011 Yener-built 34.2m
Queen of Datca
to €1,695,000.
Six reductions from Merle Wood & Associates this week: 2010 Codecasa-built 65m
Lady Lau
has been reduced to €36,000,000 with Worth Avenue Yachts; 1991 Oceanfast-completed 55.04m
Obsession
has been lowered to €5,900,000; Burgess joins them in the reduction of 1987 Feadship-built 48.5m
Audacia
to $10,900,000; 1999 Trident-built 38.4m
American Pride
is now priced at $5,900,000; co-listed with
Luxury Yacht Group
, 1986 Heesen-built 36.64m
No Comment
is now on the market at $7,900,000; and 1970 Feadship-built 35.42m
Utopia II
is now priced at $3,995,000.
Another reduction from Northrop & Johnson with Wes Sanford lowering the asking price of 2007 MCP Yachts-built 29.87m
Eagle's Nest
to $3,750,000.
Two reductions from Eric Trupheme of Ocean Independence this week: he is joined by Jeremy Bottau in the listing of 1991 WGB Werft Berlin-built 33.53m
Alter Ego
, now priced at €2,500,000; and 1992 CIM-built 29.69m
Moonlight II
is now priced at €645,000.
The final reduction this week is from Tom George Yacht Group with 2002 Christensen-built 44.2m
I Love This Boat
now for sale at $14,900,000.
Please send all brokerage news to
newsdesk@thesuperyachtgroup.com
To receive breaking news notifications,
d
ownload our free app
.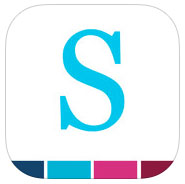 Add a comment
Other Fleet News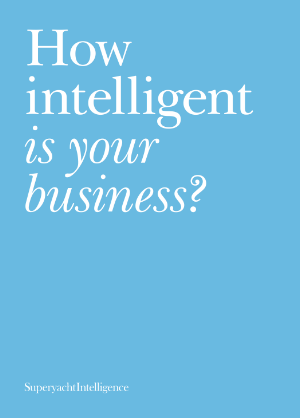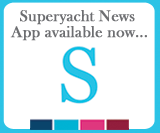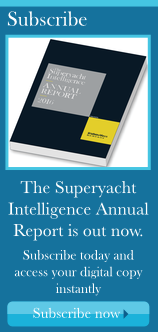 Tenders and Toys
SuperyachtIndex.com
Latest Premium Listings
Cummins Inc.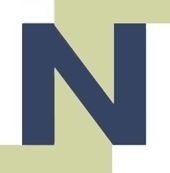 Nlightened Software Ltd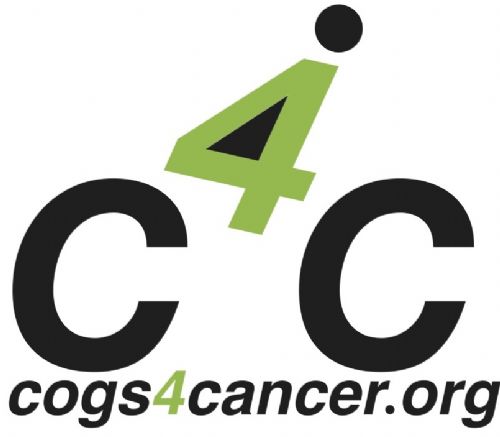 Cogs 4 Cancer
Zytexx International Ltd
Melita Marine Group
Raytheon Anschuetz
Kahlenberg Industries, Inc.
Featured Listings