17 Feb 2014
"Present enquiries show optimism for market" says Jean-Marie Récamier of CNI
With the recent sale of 88m
Quatroelle
and this week's sale of 62.5m
Icon
, the 2014 market is shaping up to be one with greater LOAs moving around on the market than in the past. It appears clients are looking for bigger LOAs and larger GTs for their purchases. Jean-Marie Récamier of
Camper & Nicholsons International
commented "we can certainly see an improvement in the demand of superyachts between 90-100m and remain hopeful that 2014 will see the market stabilise and gain momentum based on the flurry of recent events".
Whilst "2013 continued to be the year where activity was still on the road of recovery, towards the end, we did see an overall boost of sales" continues Récamier. "The industry continues to face challenging times, with many last minute sales concluded, but only time will tell and become more apparent during the forthcoming industry events taking place throughout the year".
The week running 11 - 17 February saw three sales completed, 15 new central agencies announced, and 19 price reductions made as the market participates in the Miami Boat Show.

Superyacht Sales
The largest sale completed this week was through Camper & Nicholsons International and
Merle Wood & Associates
with 62.5m
Icon
. Completed in 2009 by Icon Yachts, she was listed at €45,750,000 with Neo Yachting introducing the buyer in the transaction.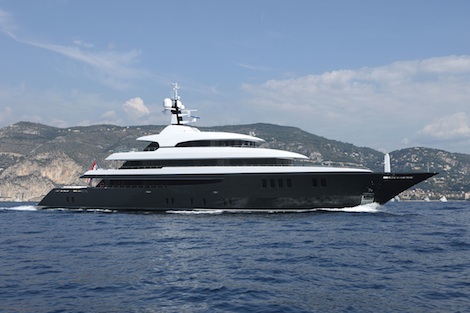 Icon was sold this week

Luca Gianardi of
Master Brokerage
has sold 2005 Custom built 34.02m
Thalyssa
direct to a client with a listing of €4,200,000.
The final sale this week was through
YachtZoo
and
Bradford Marine Yacht Sales
with 38m
Shooting Star
. Built in 2011 by Danish Yachts, she was listed at €14,500,000 with
Y.CO
bringing the buyer.
New Central Agencies
There were 15 new CAs announced this week, nearly doubling from last week's eight. The new listings had a total combined length of 608.74m, with their combined asking prices totalling €176,875,700 ($241,646,306).
The largest new CA announced this week was through Jonathan Barbe of
Edmiston
with 75m 1999 Amels built
Reborn
, on the market at €65,000,000.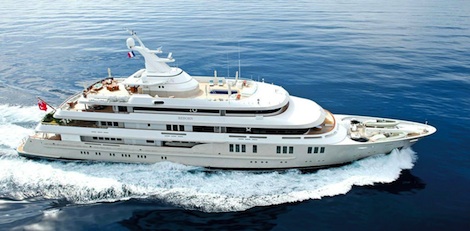 Reborn

Whit Kirtland of Bradford Marine Yacht Sales has listed 1998 Sovereign built 38m
Lady Diane II
for sale at $3,450,000.
Two new listings from Camper & Nicholsons International this week: 45.7m 1991 Feadship built
Feadship 150
(ex
Carmac VII
) is priced at $9,650,000; and 2006 Azimut built 30.5m
Cristalex
is listed at €2,100,000.
David Johnson of
Denison Yacht Sales
is the new CA for 2011 NAC built 32.6m
La Sella Del Diavolo
, on the market at €7,250,000.
Two new listings from
Fraser Yachts
this week: Stuart Larsen and Joshua Gulbranson have listed 2005 Danube Marine built 37m
Charisma
, for sale at $3,900,000; and Michael Selter is joined by
Luxury Yacht Group
in the listing of 35.1m 1999 Benetti built
Paradigm
, priced at $5,000,000.
Three new listings with
International Yacht Collection
: Mark Elliot has listed both 48.77m 2009 Christensen built
Match Point
at $27,500,000, and 2006 Hargrave built 32.92m
Freedom R
at $3,950,000; while Ron Morgenstein is the new CA for 2001 Westport built 34.04m
Symphony II
, on the market for $4,695,000.
Merle Wood & Associates, along with
Burgess
have announced the new listing of 45m 2011 Benetti built
Told U So
is priced at $24,950,000.
Wes Sanford and David Roscow of
Northrop & Johnson
have listed 1982 Feadship build, 42.37m
Centinela IV
, for sale at $10,400,000.
Toby Walker in his new role at Stockbridge Yachts has announced their first official listing of 32.3m
Carl Linne
, completed by Holland Jachtbouw in 2003, is currently priced at €3,950,000.
Sunseeker
has listed 40.04m 2013 Sunseeker built
4T
, for sale at £16,900,000.
The final new listing this week was from
SuperYachtsMonaco
and Hyde Yachts with 2002 Heesen built 39.4m Mac Brew, priced at €9,500,000.
Price Reductions
Price reductions more than doubled to 11 announced from last week's five. The following yachts are still on the market and looking for a buyer:
The largest yacht to be reduced this week was through Richard Earp of Fraser Yachts with 1968 Scheepswerft built
Capella C
. Refit in 2006, she measures 59m and is now priced at $4,990,000.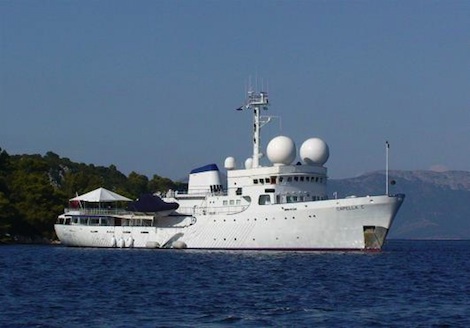 Capella C

David Lacz of
Bartram & Brakenhoff
has reduced 1998 Westship built 32.9m
Musbe Dreamin'
to $3,200,000.
Bernard Gallay Yacht Brokerage
have reduced 30.27m 1971 Witsen & Vis built
Sprezzatura
to €880,000.
Chamberlain Yachts
and Merle Wood & Associates have lowered the asking price of 1988 Amels built 40.25m
Monte Carlo
to $3,495,000.
Alex G. Clarke of Denison Superyacht Division has reduced 2009 Mondomarine built 41m
Alexander Two
, to €8,800,000.
Tomaso Polli at Edmiston, with Antoine Larricq have reduced 2004 Benetti built 52m
Sai Ram
to €19,500,000.
Three further reductions from Fraser Yachts this week: Larricq has also reduced 2009 Sunseeker built 39m
Evil Zana
, now priced at €8,950,000; Merle Wood & Associates join the team in the new pricing of 35.96m
Deep Blue
, completed in 1988 by Brooke Marine and now listed at $1,450,000; while Flavio Constantino has reduced 2013 Feretti Custom build, 30m
Morning Star
to $10,800,000.
Three reductions from International Yacht Collection as well this week: Mark Elliott has reduced both 2009 Christensen built 48.77m
Match Point
to $26,900,000, and 31.7m 2002 Destiny built
Sharon Ann
to $4,250,000; while Ron Morgenstein has priced 2005 Hargrave built 30.2m
Da Bubba
at $3,295,000.
Christian Bakewell at Merle Wood & Associates has announced the new price of 2005 Westport built 34m
Primadonna
is $6,250,000.
OceanStyle
joins Merle Wood & Associates in the reduction of 35.07m
Carcharias
, completed in 2006 by Pershing, and now priced at $12,900,000.
Tom George Yacht Group have reduced 2003 Lazzara build, 32.3m
Stop the Press
to $3,950,000.
Three reductions from Michael Mahan at
Worth Avenue Yachts
: Michael White joins him in the reduction of 2009 Benetti built 44m
Lady Sheila
to $15,900,000; Simon Gibson and
Performance Boats
join Mahan in the new price of 36.6m 2006 Benetti built
Andiamo
, now listed at $8,950,000; while Mark Osterhaven joined him to reduce 2006 Westport built 34.14m
Domino
to $5,995,000.
The final reduction this week is from Steve Elario of Y.CO with 38.7m
Endless Summer
, built by Lloyds in 1986, refit in 2002 and now priced at $3,200,000.
Please send all brokerage news to
newsdesk@thesuperyachtgroup.com
To receive breaking news notifications,
d
ownload our free app
.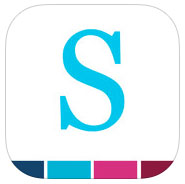 Add a comment
Other Fleet News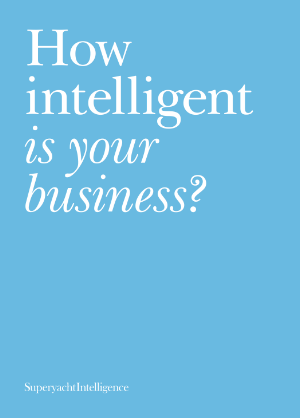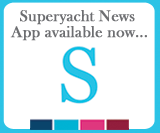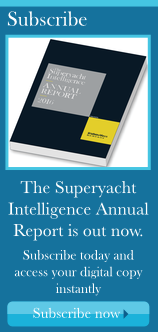 Tenders and Toys
SuperyachtIndex.com
Latest Premium Listings
Cummins Inc.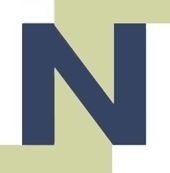 Nlightened Software Ltd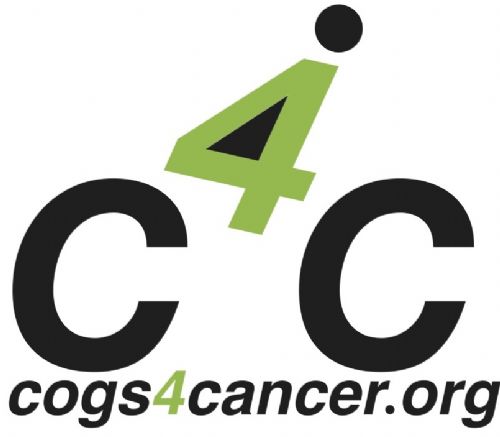 Cogs 4 Cancer
Zytexx International Ltd
Melita Marine Group
Raytheon Anschuetz
Kahlenberg Industries, Inc.
Featured Listings