12 Aug 2013
This Week in Superyacht Brokerage: Sales increase to three completed
Speaking with Toby Maclaurin, commercial manager of
Ocean Independence
, he shared that the brokerage market is "at the same level as the last couple of years – we aren't any better but equally, we aren't any worse off, and we are continuing to sell yachts." Regarding the market of this year compared with previous trends, Maclaurin explains that "2012 was very similar to 2011, and 2013 is shaping up to be remarkably similar to the last couple of years. For the buyers, we are seeing exceptionally good buys out there with owners looking to remain in the market and simply trade in, upgrade or downsize. Although sellers may have to list at a lower price, they will in turn be able to purchase their next yacht at a cheaper price."
The week running 6 – 12 August saw three sales completed, 14 new central agencies announced, and four price reductions made.

Superyacht Sales
The largest sale completed this week was through
Burgess
,
YPI
and Seaminds with 69m
Tu Moana
. Completed by Austal in 2003, Burgess and Seaminds also represented the buyer at an asking price of €6,500,000.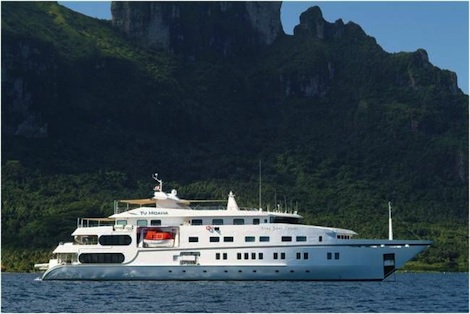 Sold this week - Tu Moana

Two sales this week through
Fraser Yachts
: Stuart Larsen has sold 49.95m 1997 Benetti built
Taiba
, listed at €9,500,000; while Dennis Frederiksen has sold 1997 Feadship built 48.2m
Noa VII
, with
International Yacht Collection
representing the buyer at an asking price of €19,500,000.
New Central Agencies
There were 14 new CAs announced this week, nearly doubling from the eight announced last week. The new listings had a total combined length of 559.44m, with their combined asking prices totalling €87,644,203 ($116,839,239), although two prices have been withheld.
The largest new CA announced this week was through Stuart Larsen of Fraser Yachts with 67m
Amazon Express
. Completed by Arsenale in 1965 and refit in 1994, she is currently listed at $7,500,000.
Amazon Express is now listed through Fraser Yachts

New listing from Thom Conboy of
BYS
this week with 36.88m 2003 Crescent built
Olga
, currently on the market at $7,900,000.
Two new listings from James Rayner of
Camper & Nicholsons
this week: 36m 2009 Tecnomar built
Lake Daimon
; and 34.1m
Mariellina Gio Gio
, completed by Leopard in 2008, and are both listed with their prices upon application.
Chris Daves of
Denison & Daves Yachting
has listed 2004 Lazzara built 33.5m
Silver C
on the market at $4,995,000.
Three new listings from Fraser Yachts this week: Jose Arana Jr and Jose Arana Sr have listed 46m
White Knight
, built by CRN Ancona in 1985 and refit this year, for sale at €3,750,000; they've also listed 30m 2005 Rodman built
Interceptor XII
for sale at €2,900,000; while Peter Jones has announced new listing 37.7m 2000 Heesen Yachts built
Alumerica
for sale at €9,950,000.
Kevin Bonnie of International Yacht Collection has listed 1994 45.5m Oceanco built
Jaan 2
on the market at $4,900,000.
Rick Weisenberger of
Northrop & Johnson
has listed 35.66m Custom built
Crystal II
, completed in 2005 and refit in 2009, on the market at $5,900,000.
Axel Douque and Peter Hurzeler of Ocean Independence have announced new listing 46m Rossi Navi new build to be completed in 2015,
2 Ladies
, is on the market at €24,000,000.
Two new listings from
OceanStyle
this week: 2008 39.6m Maiora built
Inclination II
is for sale at €7,950,000; and 31.5m 2003 Overmarine built
Madame
is for sale at €2,500,000.
Steve Martin of Sanlorenzo Americas has announced new listing 2010 Sanlorenzo built 40m
Princess Claudia II
is currently on the market at $17,549,000.
Price Reductions
Price reductions dropped slightly this week with four announced, compared with the six reductions from last week. The following yachts are still on the market and looking for buyers:
The largest yacht to be reduced this week was 34.14m
Song of the Sea
, completed by Nautor Swan in 2002 and currently listed through Bill Titus of Northrop & Johnson at $5,995,000.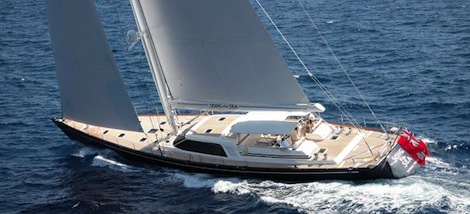 Song of the Sea is for sale through Northrop & Johnson

Toby Walker of
Dubois Yachts
and Michael Nethersole of Northrop & Johnson have changed the currency and therefore slightly reduced the price of 2003 Holland Jachtbouw built 32.3m
Carl Linne
to €3,950,000.
Antonio de Yturbe Redo of
Edmiston
has reduced 32.8m 2008 Sanlorenzo built
Japimana
to $5,999,999.
The final reduction this week comes from Bill Titus at Northrop & Johnson again with 32.6m
Capricorn
. Completed by Hatteras in 1991 and refit in 2010, she is now on the market at $1,350,000.
Please send all brokerage news to newsdesk@thesuperyachtgroup.com
Add a comment
Other Fleet News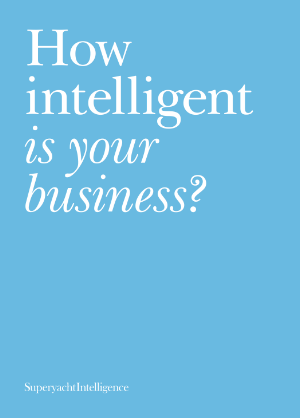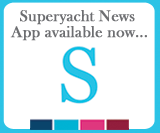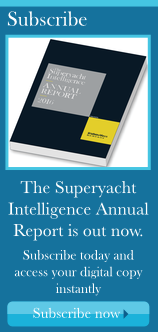 Tenders and Toys
SuperyachtIndex.com
Latest Premium Listings
Cummins Inc.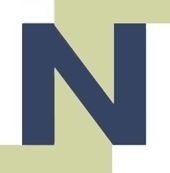 Nlightened Software Ltd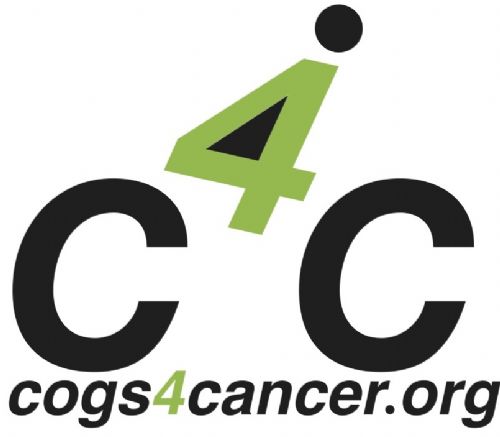 Cogs 4 Cancer
Zytexx International Ltd
Melita Marine Group
Raytheon Anschuetz
Kahlenberg Industries, Inc.
Featured Listings