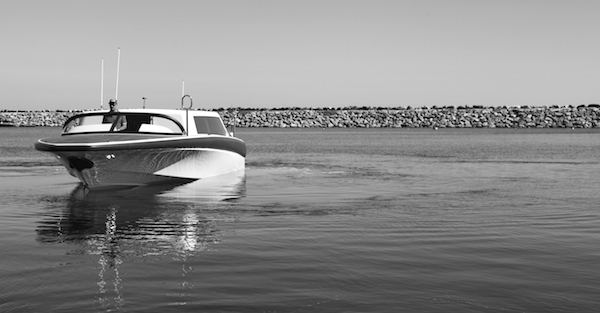 Vikal tender (credit: Andrew Johansson)


"Choosing a tender is a bit like choosing a wife," a captain once told me. "It is difficult and expensive to change later if you don't like it." The superyacht tender realm is certainly one that sees a lot of hasty marriages and bitter separations. The honeymoon period that follows a whirlwind first date at a yacht show or love-at-first-sight with a tender in the pages of a magazine can quickly end when you and your crew realise that it isn't exactly fit for purpose.
We've all heard crew grumble about their yacht's tenders and the often-humorous/sometimes dangerous tales of tender disasters. Soggy transfers, manoeuvring through ice floes near Norway in a limousine tender or dropping windswept guests off for red-carpet events in a sturdy, no-frills RIB; when considering how you are going to use your yacht, you should consider how that will affect what you need from your tender. While it is tempting to buy based on looks alone, appearance can distract from important realities.
If there is anything I have learned from chatting to owners and captains it is that with any yacht-related purchase, forethought is key. Your intentions may initially be to go exploring away from the milk run – adventures that will require a tender that can stand up to various tests from harsh environments – but if you decide to charter or use your yacht for a season in the Med, a more forgiving, luxurious tender will be required. The prospect of a bouncy journey from anchorage to shore in a rugged RIB wearing heels and a cocktail dress is unlikely to delight guests.
According the most recent Superyacht Golden Ticket survey conducted by
The Crew Report
, the average monthly spend in season on new tenders and toys for yachts between 50m and 69m is €84,991.20 out of an average monthly OPEX of €975,841. Off-season it goes down to €48,177.30. That is almost 10 per cent of the monthly operational expenditure that goes to purchasing new tenders: €1,019,894 a year. Compare this to the average monthly maintenance spend on existing tenders and toys during the season at €14,722.55 – just over one per cent of the average monthly OPEX. It is hard not to wonder if researching and intelligently selecting a more suitable tender in the first place could drastically reduce the figure for new purchases. Spending less on new tenders and toys and slightly more on existing, fit-for-purpose ones makes much more sense.
So why are tenders and toys typically the most griped about part of a yacht? A problematic tender can be the bane of an engineer's life, while an ill-suited one can leave a bad taste in a charter guest's mouth. Most captains will agree that lack of knowledge is the main reason for unsuitable and unpopular tenders being purchased. "It is a common misconception that the tender is just a little rubber boat for the crew to dispose of rubbish with," says Captain Herbert Magney. "It is typically the number one method of transport for all guests as one group to and from the yacht at anchor with at least two crew." Like Magney, almost all captains will advise that owners make a list of the activities the tender maybe be used for.
The tender is the lifeline for the yacht, her crew and guests, so while it may be simpler to go for the same make and upgrade model that you are used to or that is on the yacht already, reviewing what is available and enlisting specialist advice will make life easier and it will be better for you and your guests in the long run. Seeking guidance from your broker, yacht manager or an independent tender expert is always useful, but ultimately, nothing can beat listening to your captain and/or crew. "The crew are probably the best placed to give good advice," stresses Eddie Cooney, captain on board 73m M/Y
Grace-E
, a sentiment that most captains will agree with. "The crew will have operated a variety of tenders and will have to operate and maintain whatever is purchased."
There are a huge number of tender builders and models and it is easy to get overwhelmed by the options. Now in its third year,
The Superyacht Owner's Tenders and Toys Guide
is here to help. In these pages you will not only find valuable articles on driving and handling, storage, deployment and retrieval and practical advice from captains, but also over 34 brands showcasing the best of what they can offer – a tender lookbook if you like – that will enable owners to research what is available, what is suitable and what is worth investigating further.
Happy shopping.

To read The Superyacht Owner's Tenders and Toys Guide, click here.
---
If you have enjoyed reading this article, you'll love our upcoming event, The Superyacht Design Forum, taking place on 25 - 26 June 2019 at Design Centre, Chelsea Harbour. The Superyacht Design Forum provides anyone in the superyacht design world with a unique opportunity to explore new thinking and share smarter solutions for the future of superyachts. To find out more or to register, click here.