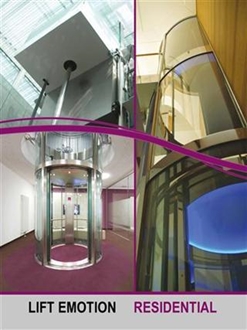 With the knowledge of Yachts we can deliver highest quality for your residential projects.
An elevator to feast your eyes on
Your Lift Emotion elevator includes: high grade materials – for example glass –, unique styling, any shape, any drive system and easy interface. What's more, every single part of your elevator is constructed in-house and therefore interacts perfectly with all other parts as a whole. Your marine elevator is a unique technological and aesthetic masterpiece with an open control system for easy maintenance, and is designed to meet regulations and to give you and your guests something to feast your eyes on. Contact us for your showpiece elevator.
---