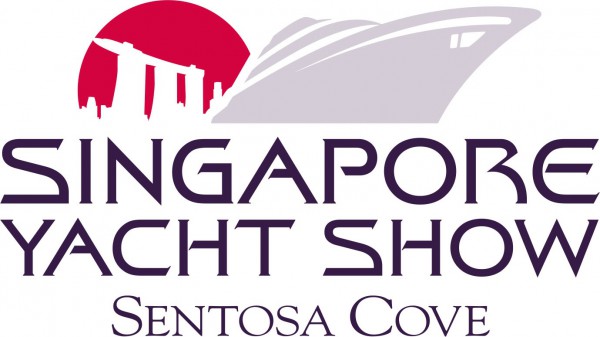 Y. H. Fang, founder of Yachting Singapore, took part in a panel discussion on the second day of the Asia Pacific Superyacht Conference (APSC) to report on the progress of the area, how to grow confidence among visiting vessels, and the significance of the show to local businesses. Speaking to SuperyachtNews after the session, Fang was pleased to see the show improve in 2018. "The show is so much better than last year. Last year, I think that the number of yachts wasn't that great. But this year, they have bounced back," he explains.
As a port agent that specialises in superyachts, Fang explains that in addition to offering support for captains and crew, he has started to organise logistics for visiting superyachts, to alleviate any hassle they may encounter in the region. Further, he wishes to dispel any myths that superyachts visiting the area are being overcharged. "A lot of yachts are bypassing Singapore because of the perception that it is expensive, but it's not, it's cost-effective. If you are short on time and you need to accomplish a lot, there is nowhere else in the region that offers the same things." He argues that you can get supplies, provisions and fuel in an efficient way –all in the same place – and also be sure of the quality. In other ports, the value may seem more attractive, but the products cannot be guaranteed. "In terms of our role in the superyacht market, we have a value-proposition here. We hope that the Singapore Yacht Show can bring across that message and continue to attract yachts to the region."
Discussing the yachting world in Singapore on a wider scale, Fang is optimistic and forecasts even more growth. "We are also lucky that yachts are growing bigger. Increasingly, we are using commercial docks as the yachts are so big that marinas can't accommodate them." He explains how the larger superyachts visiting Singapore have started to anchor at a disused cruise terminal, as the marinas are sometimes too full to accommodate them. Ironically, this was the area that hosted visiting yachts before any of the marina developments were seen in Singapore.
During the panel discussions, Captain Mike Rouse of M/Y La Familia, argued that the region faced four key issues: changing regulations, plastic pollution, troubled agent interactions and visa issues. For Fang, all but the first can be solved with education. Plastic pollution, he argued, will be alleviated with the evolving mindsets of generations. "Younger people feel guilty using plastic bottles, but when people of my age were growing up, we didn't think twice about using it and throwing it away." He adds that habits are changing, but highlights how plastic pollution is an issue in poorer countries, as they aren't focusing on it as a priority.
Fang is positive that, due to the amount of money that yachts are spending in the area, the government will start to take notice. "We need to change the mindset of a lot of people. But these are all restrictions that will change once they see the economic benefit." Fang explains that at the moment, superyachts are not allowed to anchor outside of marinas. He argues that when this changes, it will encourage larger yachts to not only to visit Singapore but also take part in the Singapore Yacht Show. "I hope that the show will continue to grow, and I look forward to the day when we allow many more superyachts to be anchored on the outside of the marina."
Profile links
---
If you've found this story to be 'a report worth reading' and you would like to enjoy access to even more articles, insight and information from The Superyacht Group, then you may well be interested in our print subscription packages, which include the most comprehensive and up-to-date information on the state of the superyacht market. Subscribe here, to these 'Reports Worth Paying For'