24 Jul 2012
Fatality and serious injury highlight safety concerns of PWCs
Ever-pertinent, the issue of safety at sea is one at the forefront of our industry, and though it remains important to be kept aware of piracy-related activity (rarely an occurrence within the superyacht industry, but an ever-present threat), there are realms of superyacht safety that are more applicable to our industry and must be continuously noted.
In light of recent media reports of a tragic jet-ski accident involving music mogul Usher's step-son, and this week's devastating news of the death of teenager Charlie Hutton who was reportedly hit by the propeller of an inflatable boat, as well as the publication of a report by the Maritime Authority of the Cayman Islands of a 2010 tender-based death of a crew member of superyacht
Vinydrea
, SuperyachtNews.com spoke to some key players in the superyacht-safety industry as to what was being done to ensure the utmost safety when using personal water craft (PWCs), and what more needed to be done.
"Clearly, tenders and toys are a fundamental part of the enjoyment of yachting, but the use of such equipment does come with a high degree of responsibility. The use of high-powered equipment, by often untrained guests, will always carry a degree of risk, but these risks can and should always be managed," said Peter Southgate, advisor, maritime policy and legislation development and shipping master, and Angus Mclean, principle surveyor, of the Maritime Authority of the Cayman Islands (MACI)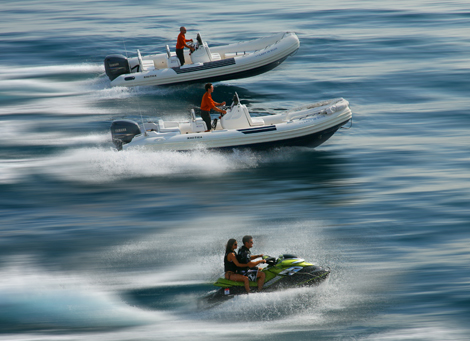 Proving successful in PWC safety are the regulations of French waters that declare instruction must be undertaken before boarding wave runners and jetskis. Credit: Thierry Ameller.

Southgate highlighted the responsibility of the vessel's Flag state and its International Safety Management (ISM) Code. The international requirements, Southgate and Mclean said, though only mandatory for vessels over 500 gross tons, are mirrored under the Large Yacht Code for vessels under 500 gross tons, what is commonly known as 'mini-ISM'.
"Both ISM and mini-ISM have a wide remit when it comes to dealing with the issue of risk. Since the recent implementation of the 2010 revision to the ISM Code, there is now a much greater emphasis for operators to consider all activities and functions that are performed and they must take appropriate steps to mitigate associated risks. This will cover the use of tenders and toys, and this serves as a useful catchall, as although there are no internationally applied standards for PWC operation, the safety concerning the stowage, deployment, operations and maintenance of such equipment and associated gear must all be considered, and as appropriate, documented in procedures," said Southgate and Mclean.
With a key level of responsibility lying with the vessel's operator, as declared by Southgate and Mclean, SuperyachtNews.com spoke to Operations Manager of Ocean Independence, Jason Gilbert, about the company's safety procedures. "The captain should give the required instructions that are needed for that particular yacht to the guests on arrival. When you have their attention early on you should explain in detail what to do," said Gilbert, who explained that Ocean Independence repeat charter clients will always get the same level of safety briefings.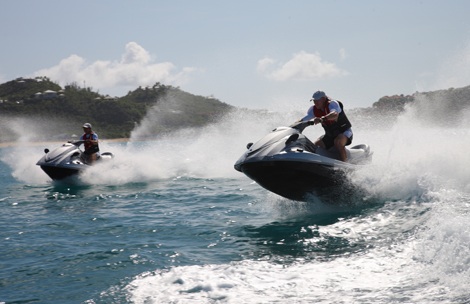 Jetskis are very powerful PWCs and have been the reported cause of the tragic accident involving Usher's step-son. Credit: Thierry Ameller.

In light of the above-mentioned media reports, youngsters' safety is absolutely pertinent. "If there are children on board, we get them directly involved, for example, put the children in a life jacket, which is an easy way of finding out if it fits," said Gilbert. "I personally encourage the junior members to get the parents involved as well; it's important to get the children to realise there's a bit of parental control as well as just ship staff control."
Gilbert praised the regulations on wave runners and jet-skis in French waters, as users need formal instruction before boarding the PWC. Gilbert also highlighted the increasing usage of a retrofit superyacht feature - a button where at its touch the jet-ski will lose all power. "I think it's a useful thing to have. If it's installed you have the option; if it isn't, you don't have the option."
So, with regards to toys and tenders, how safe is the superyacht industry? "A measure of its safety is that there are overall few reported accidents, and even fewer serious accidents," said Southgate and Mclean. "However, there have been some recent notable accidents that have occurred and therefore the industry cannot afford to be complacent. Time spent in developing a culture of accident prevention is always time well spent and this needs to be developed."
Related Links

Cayman Islands Shipping Registry Profile | Cayman Islands Shipping Registry Website

Ocean Independence Profile |
Ocean Independence Website
Add a comment
Other Business News
Superyacht Intelligence Data
SuperyachtIndex.com
Latest Premium Listings
Naiad Dynamics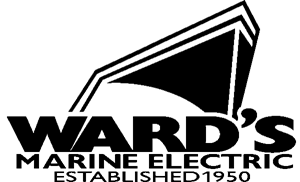 Wards Marine Electric

BachmannHR Group Ltd
Camper & Nicholsons Marinas Ltd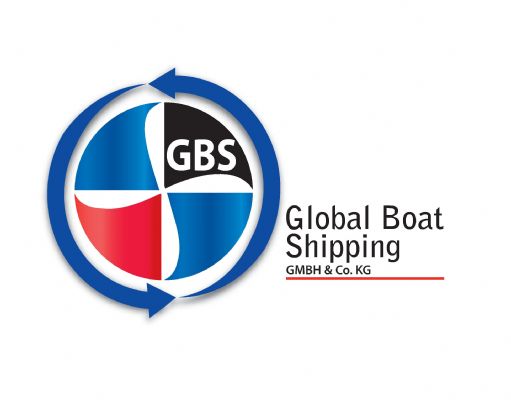 Global Boat Shipping GmbH & Co. KG
GINNACLE TEAK IMPORT EXPORT PTE LTD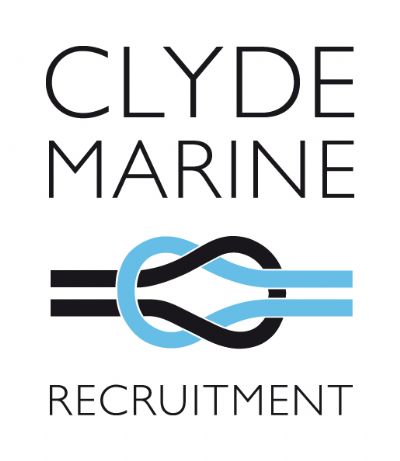 Clyde Marine Recruitment
Featured Listings