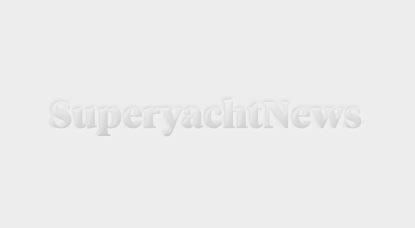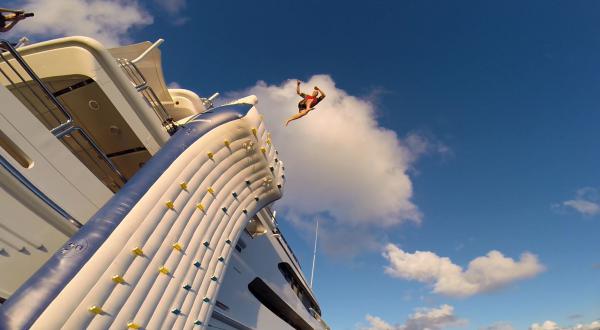 The team at FunAir are pumped up, pardon the pun, for the upcoming Dubai Boat Show where they will have a demo climbing wall for adrenaline-seekers and inflatable chaise loungers for those seeking relaxation while catching some rays.
FunAir is experiencing incredible growth and success in the United Arab Emirates' (UAE) superyacht market. Recently, FunAir shipped two of the worlds tallest inflatable climbing walls ever made to the UAE while consecutively overseeing production of several more that were destined for high-profile clients in the same region.
Climbing Walls have become the latest 'must have' product and was the top choice for crew surveyed at FLIBS in 2015.
At 10 and 12 meters respectively, each wall has best in class safety features. Their patented RapidFlate system inflates and deflates the product six times quicker, making the product easier for crew to manage.
The inflatable climbing wall was one of the first products added to FunAir's portfolio in 2013. Leaders in safety (and of course fun!) FunAir installed auto belay anchors on the tallest walls and unique handholds that make the wall significantly more user-friendly than other climbing walls on the market.
The ergonomically designed chaise loungers are also included on the FunAir Floating Island, which is debuting in the UAE at the Dubai International Boat show. Designed to float near by or attach to the yacht, the Floating Island provides ample space for up to six guests to float safely and comfortably on the ocean.
Of the features included in the Floating Island, the chaise loungers that can be removed for beach use will be on display in Dubai to give owners and crew a taste of what to expect from the ultimate private oasis.
This year's Dubai Boat Show marks three years running for the FunAir team to have a presence at the show, and comes on the heels of a hugely successful 2015.
Come see the FunAir team at the Dubai Boat Show at booth L-180 in the Marine Luxury & Lifestyle (MLL) pavilion.
To speak with one of FunAir's Yachting and Marine Specialists email yachting@funair.com or call +1 512-593-5133 to arrange an appointment.
---
The entity that submits this press release to SuperyachtNews.com hereby accepts sole responsibility for the facts, accuracy and completeness of the content. All content and mediums submitted are an acknowledgement of the suitability for publication. SuperyachtNews.com accepts no liability or responsibility for any inaccuracies or errors made by the submitter in this regard.
---
If you like reading our Editors' premium quality journalism on SuperyachtNews.com, you'll love their amazing and insightful opinions and comments in The Superyacht Report. If you've never read it, click here to request a sample copy - it's 'A Report Worth Reading'. If you know how good it is, click here to subscribe - it's 'A Report Worth Paying For'.