20 Jul 2012
Palmer Johnson's DB9 receives 'first-class' entertainment system upgrade
An extensive integration and installation by AV Synergy of a Crestron system has won partner of Crestron, AV Synergy, the title of Best Marine Project at the annual Crestron Residential Integration Awards 2012. The advanced AV system was installed on Palmer Johnson's 52m motoryacht
DB9
as an upgrade to the yacht's existing system from the early stages of construction. The Crestron system was installed between the yacht's July 2010 launch and her 2011 April delivery.
The Crestron system designed by AV Synergy was created with the vessel's use in mind, with the aim of offering charter clients an easy first-class experience, without having to take the time to learn how to operate the entertainment system. As a result, every single element is controlled by the Crestron system.
The many source devices are streamed to 15 separate areas, six satellite boxes, five Kaleidescape players, four audio streams from one Kaleidescape music player, two FM Tuners, and the vessel's CCTV.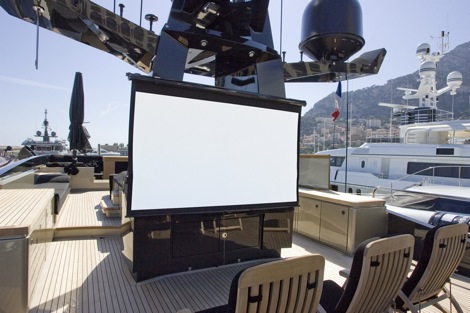 An outdoor cinema was an addition to the system during the build process

Each TV area comprises an iPod dock and Blu-ray player, whilst video and audio distribution, as well as amplification and control, are centrally rack mounted. The streamed source devices have been set up with a priority system to allocate the next available source, a feature designed to reduce the required menus displayed on the Crestron control interface, easing clients' use of the system.
The lengthy build process of the Palmer Johnson 170 was an advantage for the installation of the system, Crestron's DigitalMedia system having not yet been introduced at the time of original specification for the construction. However, the build programme allowed for the system's integration via AV Synergy's pre-wiring of the boat, allowing for the upgrade to take place.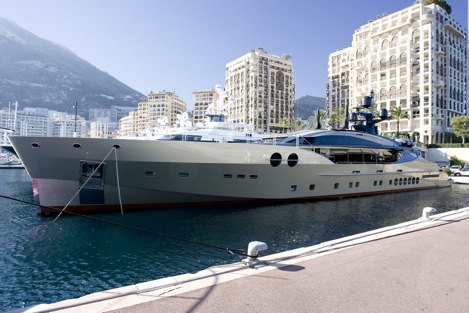 Clients chartering Palmer Johnson's DB9 will reap the benefits of this extensive upgrade

"It was necessary to be able to control display screens and source devices in the main rack as well as localised plasma lifts, lights, blinds, CCTV, door bells and a fully motorised awning," said Darryn Jacobs of AV Synergy. "This in itself was a complicated system to execute, but we also had to consider the fact it was all mounted on a boat and therefore a moving platform, which is subject to the most extreme weather conditions. Secure mountings and strain relief for cables were an important factor we had to consider to ensure reliability."
To ensure secure mountings was a difficult task in the limited space available, always a factor of marine constructions, whilst further complications arose caused by the requirement of four separate racks for the installation as a result of space restrictions. However, "the Crestron system was easy to install and adapted well to this difficult installation," commented Jacobs.
All elements of the entertainment package is controlled by the Crestron system

An exterior cinema was one of several changes during the build, and for this change in particular weather considerations were obviously necessary. More challenging, however, was the need for two fully waterproof LCD screens to rise from the edge of a Jacuzzi.
There is no doubt that charter clients will be pleased with the extensive and internally-complicated Crestron system installed on
DB9
. Its operational simplicity means its users will reap the benefits of an extensive entertainment system, with minimal effort. "It is designed for multiple users," said Jill Phillips of Crestron, speaking exclusively to SuperyachtNews.com. "It's accessible for all different people of all ages. Anybody can use it; it's a simple system to use."
Related Links

Crestron Profile | Crestron Website


AV Synergy Profile
Palmer Johnson Profile |
Palmer Johnson Website
Add a comment
Other Products News

Superyacht Intelligence Data
SuperyachtIndex.com
Latest Premium Listings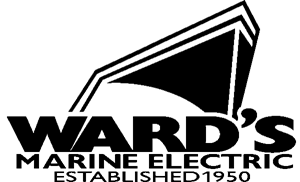 Wards Marine Electric

BachmannHR Group Ltd
Camper & Nicholsons Marinas Ltd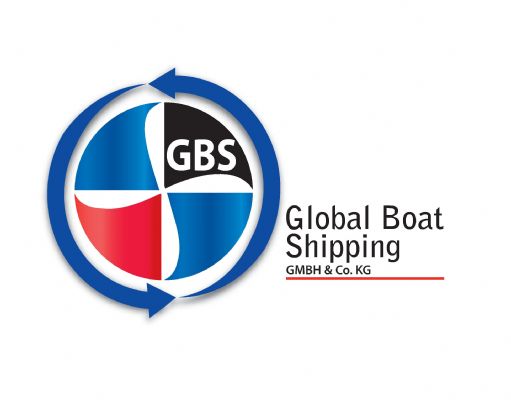 Global Boat Shipping GmbH & Co. KG
GINNACLE TEAK IMPORT EXPORT PTE LTD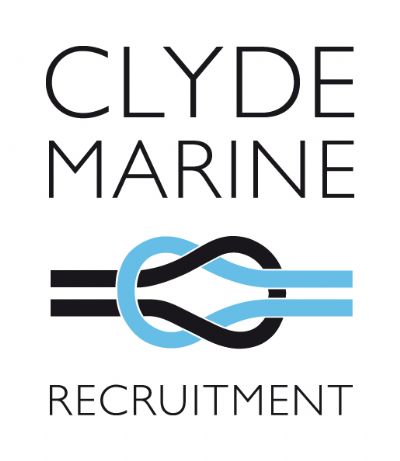 Clyde Marine Recruitment

OR Technology (Oehm und Rehbein)
Featured Listings